Husband of Late Parenting Blogger & Pregnant Mother of 4, Emily Mitchell, Shares Cause of Death
Just before Christmas, the author of the popular blog, "The Hidden Way," Emily Mitchell, unexpectedly died while pregnant with her fifth child, and the cause has finally been revealed.
Emily Mitchell suddenly died on the morning of December 22, 2020, and now her family finally knows the cause after the state Medical Examiner's Office got the autopsy results.
Joseph and Emily Michell were expecting their fifth child, and her blog chronicled their lives as they homeschooled their four children, Isla, Lulu, Edie, and Finn.
HOW SHE DIED
According to the Medical Examiner's Office, the 36-year-old blogger died of a pulmonary embolism, which happened during breakfast when she suddenly became unresponsive.
Pregnant women have a higher risk.
Sharing the news on the GoFundMe page set up for Joseph and the kids, the family said that the news is a lot for them to "wrap [their] heads around," and added:
"All first responders and medical personnel did everything they could to help, and therefore we are certain that it was simply her time."
A PULMONARY EMBOLISM?
The Cleveland Clinic states that a pulmonary embolism is the result of a blood clot formed in parts of the body, such as an arm or leg, which then travels and gets lodged in the lung's blood vessels.
The clot restricts the lung's blood flow and therefore prevents oxygenation. The clinic adds that pregnant women have a higher risk, with listed symptoms that include rapid heartbeat, a cough, and shortness of breath.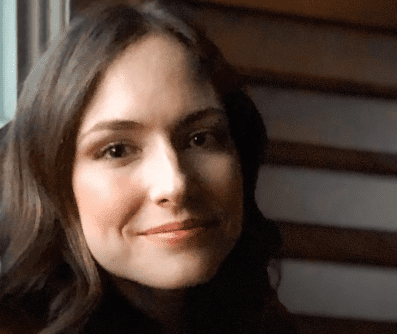 THE BABY
Weeks before her sudden death, Michell excitedly shared that she has "number five coming in hot," and she posted a sweet picture holding an ultrasound as she sat next to Joseph, 11 weeks and two days pregnant.
The blogger shared another update towards the end of November 2020, where she showed off her baby bump, announcing that she is full of cravings and just about 13 weeks along.
Sadly, another personality popular on social media died late last year. The influencer, Alexis Sharkey, was last seen on November 27 and found dead on the side of a road in Houston, Texas, the following day.
Sharkey had no clothes on, but there were no visible signs of injury, and police launched an investigation into her death, waiting for the autopsy results to give some clarification.