'Claws' Star Niecy Nash Puts Her Hourglass Figure on Display in White Top with Matching Shorts
Niecy Nash flaunted her luscious curves in a new mirror selfie that she shared on her Instagram story. The "Claws" actress posed in a cute white outfit that showed off her best assets.
Actress Carol Denise Nash has been enjoying newlywed bliss with her wife, Jessica Betts, and the two show each other affection with regular gifts of all kinds.
Nash, who's also known by the name, Niecy, received a sweet gift from Betts, which turned out to be convenient, as she shared in her recent Instagram story.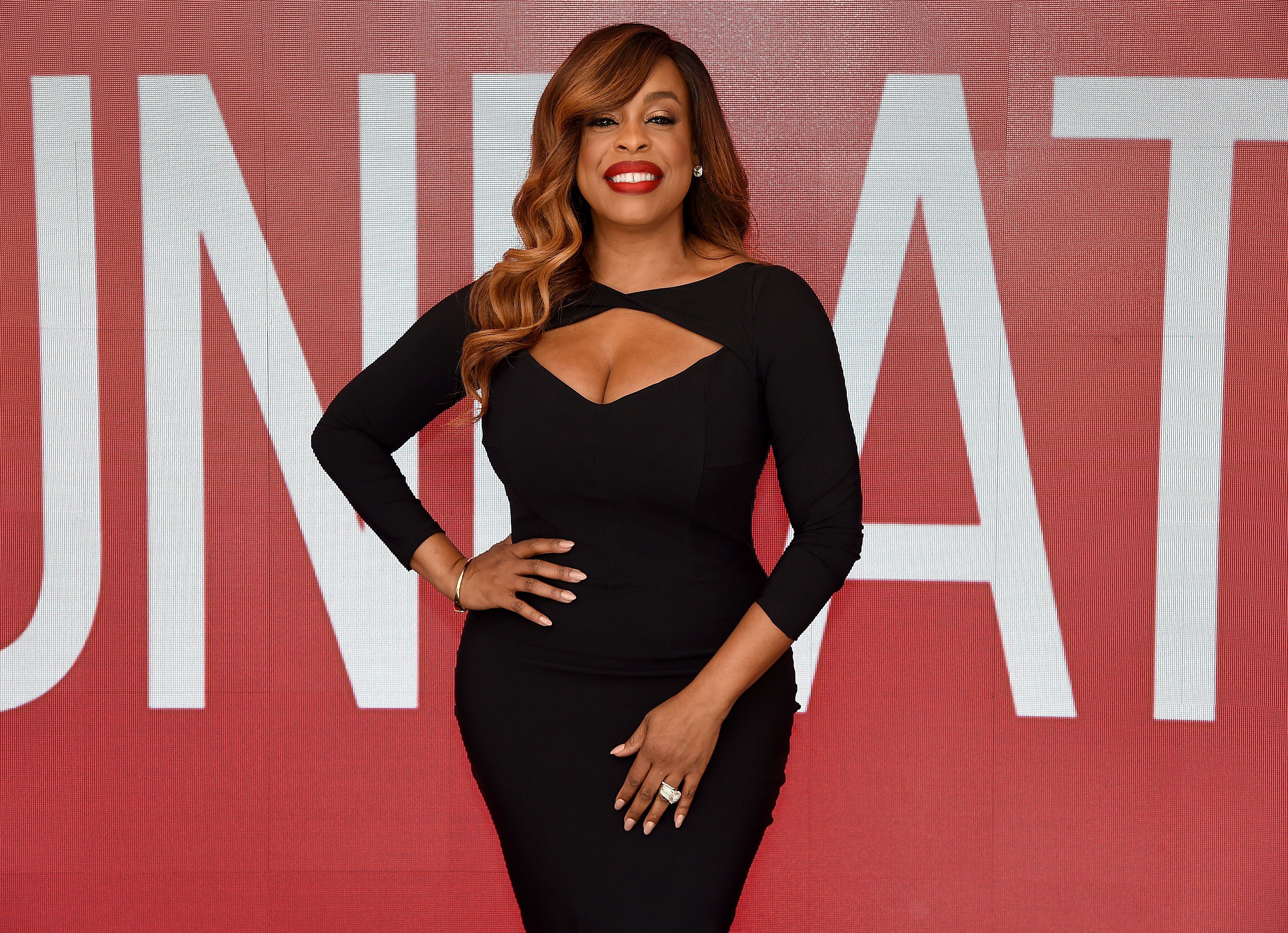 The mirror pic, taken on Nash's phone, showed the actress wearing a white crop top and matching figure-hugging shorts, which both had gold detailing along the waistbands. she captioned:
"My closet is a wreck but my @mcmworldwide two piece from @jessicabetts music is too cute. Thanks babe."
Nash, feeling very confident in the appealing outfit, posed with one leg folded to emphasize her curvy hips and tiny waist while she threw a peace sign with her well-manicured nails. 
NASH AND BETT'S FIRST CHRISTMAS
The outfit that Betts gifted Nash is one of many gifts that have been shared between the lovebirds. Over the Christmas holidays, they both went all out to prove their love.
Betts gifted the "Reno 911!" actress with special dolls that favored the pair on their wedding day, which occurred last August. On the other hand, Nash surprised the singer with a brand new Range Rover as an early Christmas gift.
HOW THEY FELL IN LOVE
Nash made headlines when she announced her marriage to Betts for two reasons. The actress had just finalized her divorce to Jay Tucker, and she had only ever been in relationships with men. Many wondered if this was her way of coming out.
The "When They See Us" actress argued that her relationship with Betts had nothing to do with gender. Instead, Nash said she fell in love with the singer's beautiful soul even before their friendship turned romantic.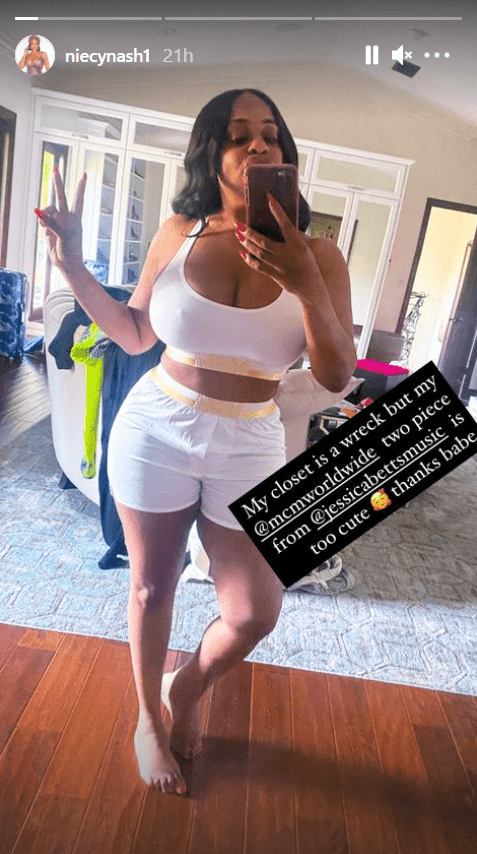 THIRD TIME'S THE CHARM
Nash's union with Betts is her third marriage. The actress was married to Tucker for eight years, and although there was speculation over the reason for the divorce, Nash and Tucker stated that ultimately, their marriage ran its course.
The "Clean House" star's first marriage to Don Nash ended in 2007, and during the 13 years, the pair shared three children, Dia, 21, Donielle, 26, and Dominic, 29.
STAYING CONNECTED TO THE KIDS
Despite ending things with their father, Nash is extremely close with her kids, and while her work schedule keeps her busy, she's always made sure to spend quality time with each of them.
In 2015, the "Scream Queens" actress told HuffPost Live that her secret to staying connected with her grown-up kids was to go on "dates" where they would enjoy movies together or she would cook at home.