Laila Ali Proves Her Dad Muhammad & Son Curtis Look Alike with This Sweet Photo
Laila Ali, daughter of boxing legend Muhammad Ali, shared a picture of her son Curtis who she said looks like her father, and fans could not agree more.
Laila Ali has become the latest person to admit that the Ali genes are hard to break. From incredible boxing skills to striking facial resemblance, the Ali genes are domineering.
Laila took to her Instagram to share a sweet picture of her son Curtis alongside a caption where she revealed that seeing her son brings memories of her late boxing father.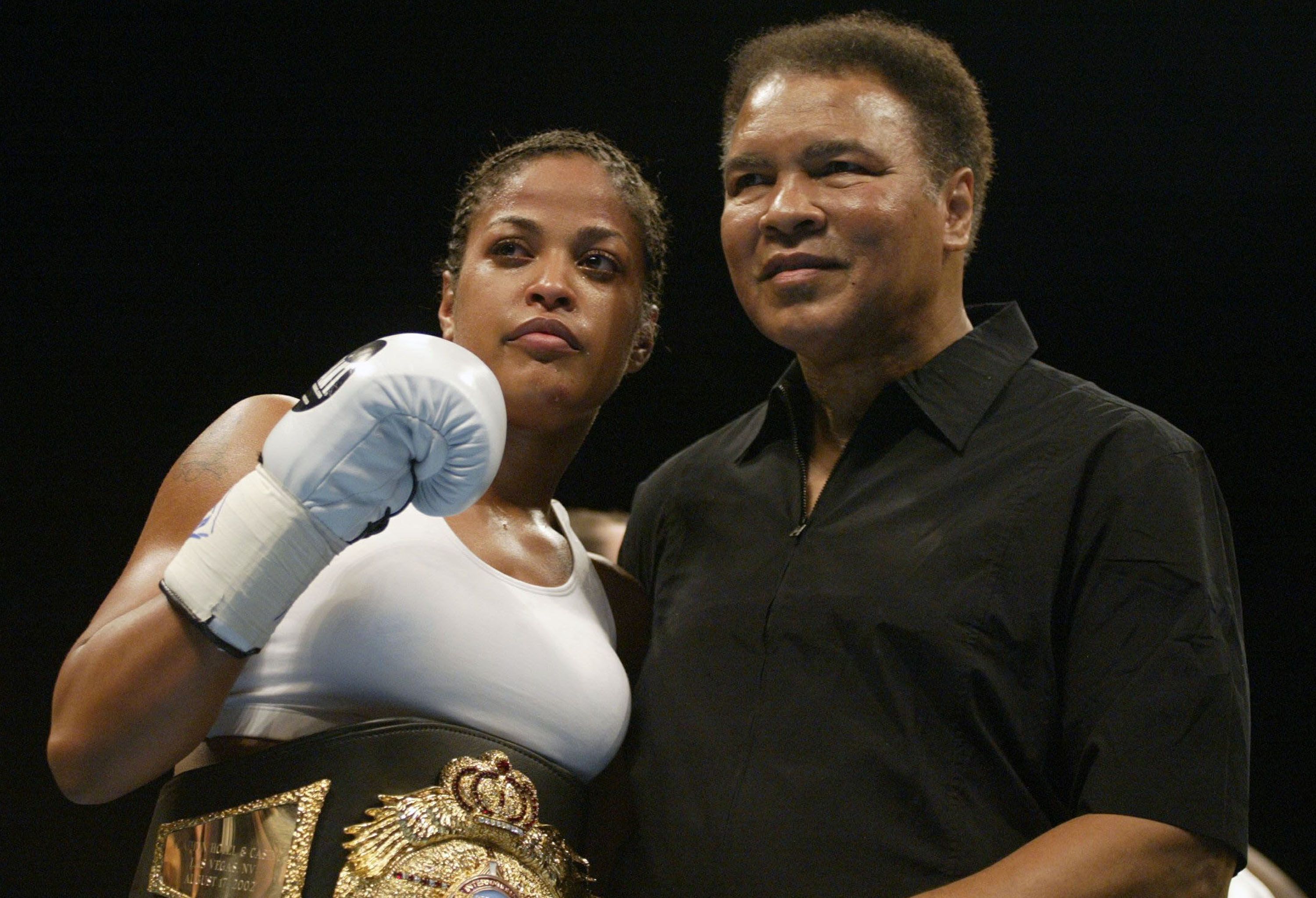 Curtis' image brings a sense of nostalgia whenever Laila sees him, and for that, she remains grateful that her father's memory lives on.
In the picture, Curtis could be seen sitting on a sofa in a beautifully decorated room with a fancy Christmas tree while wearing black shorts and a top alongside a pair of glasses and a smile. Laila captioned the post: 
"My son looks JUST like his grandfather. These Ali genes are strong! I'm blessed to wake up to his sweet face every day and be reminded of my father."
Laila is not the only one who believes that Curtis resembles the great Muhammad Ali. Comments from her fans showed that they thought that the little boy looks like his famous grandfather.
In a swift reaction to the post, one fan wrote, "That's the truth! Handsome self." A second fan remarked that he met Muhammad when he was two and believes Curtis looks like him. A third fan called him his grandpa's twin.
The mother of two talked about her exercise plan that helps her stay in shape as a career woman.

Aside from being one of the daughters of Muhammad, Laila is also great at boxing. She commanded the same respect as her dad when she was in the ring.
Since her retirement, Laila has been focused on being a mom while engaging in work. Motherhood for her demands her full attention and commitment. Her priority is ensuring her kids choose their paths themselves.
She revealed that she and her husband decided that they would not determine a career path for their kids but would let them do what they want. Although Laila will rather her son stay away from contact sports.

Aside from helping them traverse their own career paths, Laila feels obliged to raise them to be as socially conscious as her father raised her.
Muhammad was a great humanitarian and philanthropist and ensured he brought his kids up to be kind and involved in people's lives. Laila wants to ensure that her kids have similar training.
Laila has been vocal about how she balances work life and family life and most importantly, staying fit. In an interview, the mother of two talked about her exercise plan that helps her stay in shape as a career woman.
And even though she has come across many stereotypes in her career, for Laila, being the perfect mom is all that matters to her.