Halle Berry Stuns in Flashback Photo Posing in a Boho Top with Ripped Jeans — See Her Look
Halle Berry's ever-youthful figure was on display in a throwback image she shared in her media update while she channeled a Boho look.
Star actress Halle Berry stunned the timeline as always while sharing a flashback snapshot on Instagram. The star looked refreshing as she posed outdoors near greenery.
Berry, 54, donned a poncho-style Boho kimono featuring large floral designs and intricate patterns. The star draped the ensemble over a plunging camisole of floral patterns tucked into her pair of ripped jeans.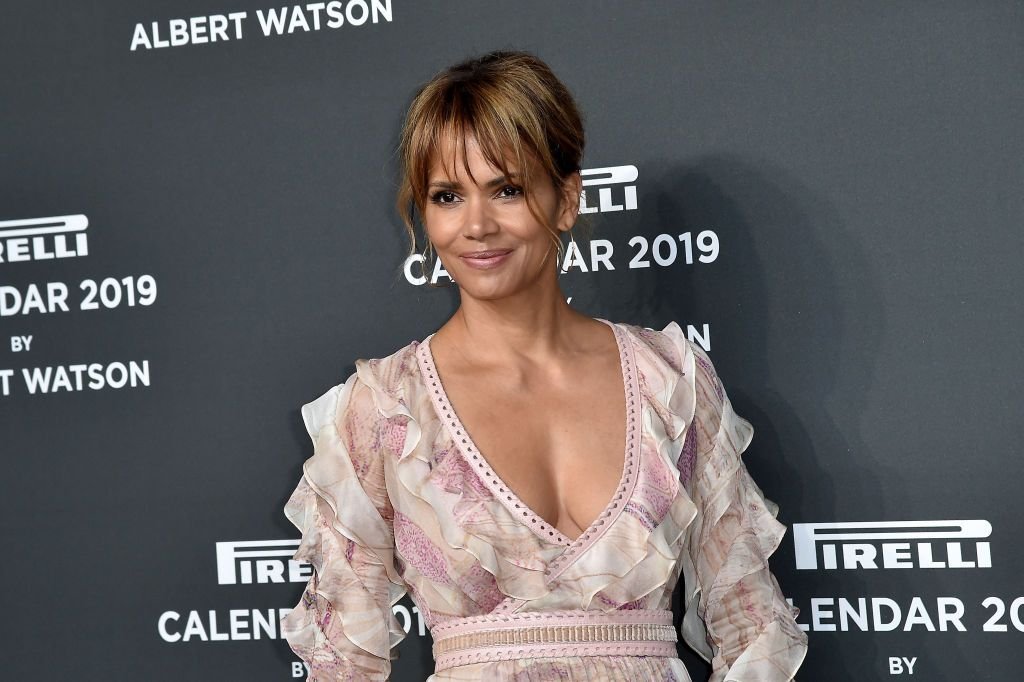 Berry left her long hair in a straight style with pink undertones sprinkled across it. The movie star had her back on a wiry fence, as she seemingly exhaled while staring at the camera. The "Monster's Ball" actress wrote in her caption:
"#FBF Flippin.' (Standby for an exciting new chapter of #FitnessFriday coming soon…)" 
Many fans loved Berry's chic look including her fellow stars. TV star Tia Mowry chimed in the comments noting that the "Kidnap" actress' glam was gorgeous while Kim Fields could not get over the stylish kimono.
[Berry] got engrossed in her job so much she had no idea she sustained injuries.
Berry, an iconic Hollywood star, was recently in the news after she expressed her concerns about being the only African-American woman to bag the Oscars Best Lead Actress award twenty years after her milestone. 
The 54-year-old's pivotal achievement came due to her role in 2001's "Monster's Ball." Alluding to the night she made the groundbreaking achievement, Berry stated in an interview:
"The heartbreak I have is because I really thought that night meant that very soon after that, other women of color, black women, would stand beside me…"
Although Berry showed her unhappiness at still being the only Black actress with the Oscars accolade, her hard work and expertise can in no way be downplayed as it has distinguished her in the movie industry.
More recently in 2019, the "Introducing Dorothy Bridges" actress got engrossed in her job so much she had no idea she sustained injuries. She had been filming "John Wick Chapter 3-Parabellum." 
The same thing happened while she was filming her upcoming movie, "Bruised," where she took a kick to the chest from fellow action actress Valentina Shevchenko. "Bruised" also marks Berry's debut into the directorial aspect of Hollywood. 
While the award-winning star keeps making exploits in the movie industry, she has also returned to the romantic scene. Last year, the movie star confirmed to fans that she was in a relationship with musician, Van Hunt.