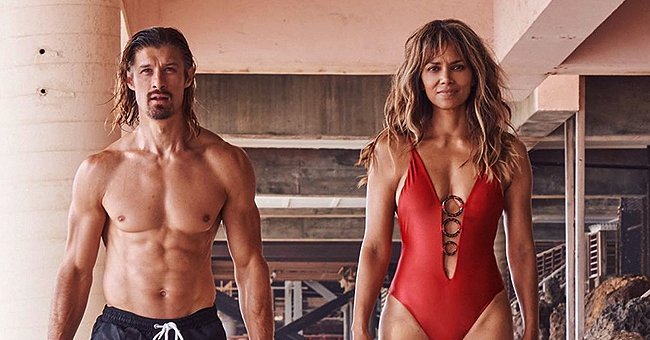 Instagram/halleberry
Halle Berry Defies Age in a Stunning Swimsuit Picture Showing off Her Toned Physique

After turning 54 just over a week ago, Halle Berry is showing off her age-defying body as she poses with her personal trainer. Check it out now.
Once you play a Bond girl, your status as an icon in Hollywood is pretty much cemented. With her latest post, Halle Berry reminds her fans of that.
Earlier this month, Berry celebrated her 54th birthday, and now the actress has taken to Instagram to flaunt off her enviable figure, alongside her personal trainer Peter Lee Thomas.
In the post, Berry hits the beach to model a sexy red bathing suit with a deep plunging V-cut neckline, giving major "Baywatch" vibes.
For those who wonder how she does it, she writes that it is her dedication to fitness, even giving fans a peek into her workout playlist. Berry said:
"Happy #FitnessFriday everyone!! Motivation is KEY these days, and while @peterleethomas and I will often work out without music, a good playlist can be a game-changer!"
While the relationship between Berry and her trainer may be one of pupil and student, Thomas also took to Instagram to celebrate the star's birthday, calling her an "extraordinary woman."
And for her big day, the actress even modelled a bikini that is very similar to the one she wore in "Die Another Day," proving to her followers that she's still got it.
She worked harder in the gym than anyone else he has trained.
Earlier this year, Berry revealed that she had amped up her workout after it was disclosed that she would appear in "John Wick 4."
Her long time trainer spoke about working with the Oscar winner saying that she worked harder in the gym than anyone else he has trained. Thomas added:
"I've never met someone who's as dedicated as Halle. All of our training has lead up to where she is now with the demands of her character. I just felt like we were preparing her for the biggest fight of her life."
In addition to being physically fit for the role, Thomas also revealed that Berry does most of her own stunts for her characters.
To prepare for her part in the Keanu Reeves action movie, Berry worked with MMA fighter Eric Gibbs who helped her add to the training she had gotten with Thomas.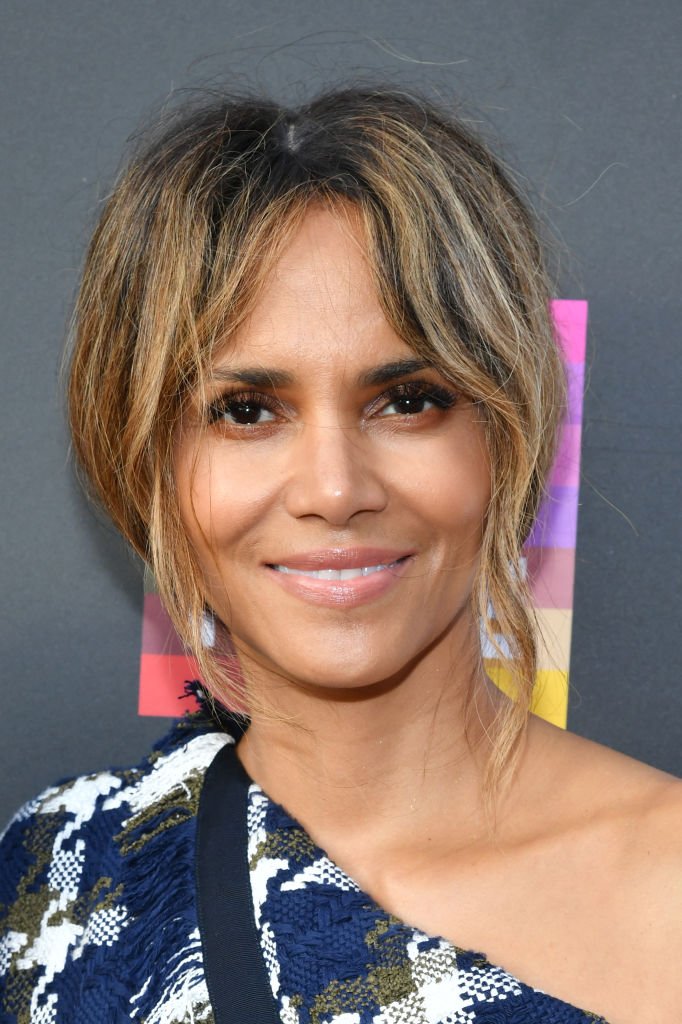 Halle Berry attends the US premiere of the documentary, "5B" at LA Pride | Photo: Getty Images
Her personal trainer has also included martial arts, boxing, and strength training to ensure she does not injure herself on set, something that happened while shooting her movie "Gothika" and "Die Another Day."
As for her washboard abs and age-defying figure, Thomas says that visualization was everything, advising Berry to picture the body she wanted and use that as her goal.
Please fill in your e-mail so we can share with you our top stories!