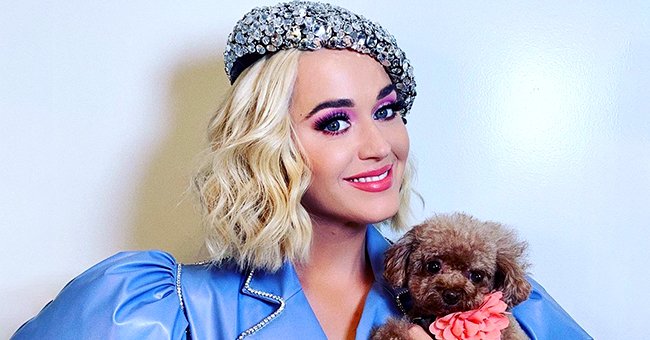 Instagram/katyperry
Katy Perry Declares She & Beloved Dog Nugget Are Almost Ready to Become Completely Vegan

Katy Perry shared with her Twitter followers she and her poodle are almost vegan. The new mom released her 6th studio album, SMILE, and became a mother to her daughter Daisy in 2020.
Soon, Katy Perry and her dog, Nugget, will no longer have animal-based products as part of their diet, as the 36-year-old singer announced Saturday night they're almost vegan.
It didn't take long before followers debated whether or not it is safe for dogs to follow a vegan diet. Some tweeted as carnivores, it puts them at risk, while others recounted it was only risky if cats are involved.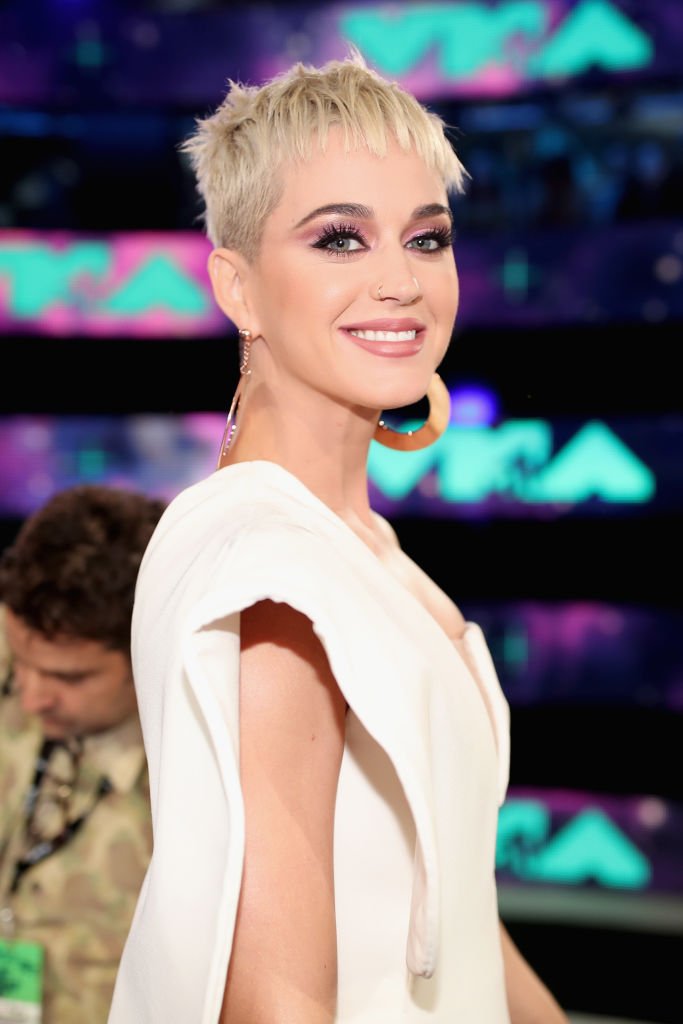 Katy Perry shows off a pixie cut at the MTV Video Music Awards in Inglewood, August, 2017. | Photo: Getty Images.
Even though the "Fireworks" singer divided fans, she didn't involve herself in the back-and-forth exchange that unfolded in her timeline after updating her followers on her and Nugget's journey.
She jokingly asked for prayers from her fans after indicating that it wouldn't be long before she was fully vegan, as she expressed in her Tweet:
"I'm about 95% ready to be 100% VEGAN... my dog Nugget has been joining me on this journey for the past 4 months."
Adopting a vegan lifestyle is an expected progression for Perry, given her admission in 2020 that her diet was unhealthy. However, she and her fiancé, Orlando Bloom, are huge fans of Apple Cider Vinegar.
The new mom recounted being introduced to the acidic substance as a child by her mother, who knew the founder of "Bragg" – Patricia Bragg. Today, Perry co-owns the company with Bloom and is on a mission to educate people about its benefits.
Other famous vegans include Ellen DeGeneres together with her wife, Portia DeRossi.
The California native became a first-time mom with her fiancé after announcing her pregnancy in March. Her world was forever changed, telling "Elle" that children were the true definition of love in a December interview.
Even though the pop star kept a busy schedule filming music videos and recording songs throughout the global lockdown, Daisy has caused her to rethink her priorities, admitting:
"I didn't know until I became a mother that you have to strike a balance."
Regarding Nugget's vegan journey, Perry might want to consider what the president of the British Veterinary Association, Daniella Dos Santos cautioned against, with regards to veganism amongst dogs.
Dos Santos told the BBC that although a dog could be placed on a vegetarian diet, it should be approached with a vet-trained nutritionist.
Other famous vegans include Ellen DeGeneres together with her wife, Portia DeRossi. Tennis phenom Serena Williams calls herself a 'chegan' on account of allowing herself chicken and fish at times.
The Duchess of Sussex, Meghan Markle, also follows a vegan lifestyle and has had her husband, Prince Harry, and their son, Archie going without meat.
Please fill in your e-mail so we can share with you our top stories!