'Empire' Star Gabby Sidibe Shares Fun Fact about Her Fiancé Brandon Earning a Platinum Plaque
Gabby Sidibe's fiancé, Brandon, earned a Platinum Plaque from the rapper, Lil Kim and the "Empire" star shared the fun fact in her latest Instagram post.
Ever since actress Gabourey Sidibe announced her engagement to Brandon Frankel in November last year, fans have searched for more information about the man who charmed her.
The "Empire" star is very open about her life with Frankel and often shares pics and videos of the pair together. Recently, she shared a fun fact about her fiancé, showing that he's had his taste of Hollywood success too.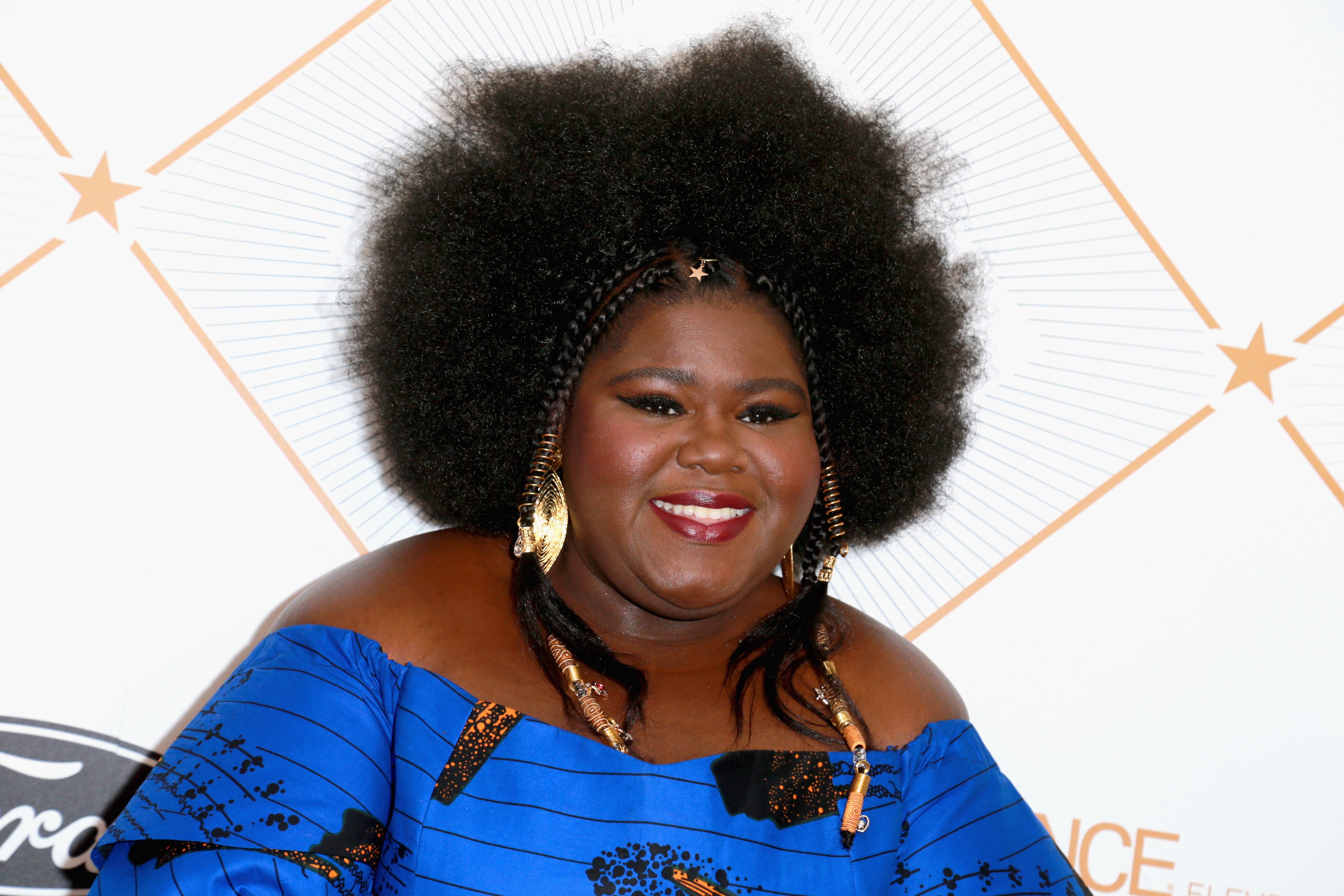 In the pic shared on her Instagram page, Frankel was pictured sticking his tongue out while holding a huge plaque in honor of the iconic rapper, Kimberly "Lil Kim" Jones. She quipped:
"I didn't listen to anything @brandontour said before he told me he earned a platinum plaque from @lilkimthequeenbee La Bella Mafia."
Underneath the pic of Frankel was a close-up photo of the inscription, which honored him for his contributions toward Lil Kim's third album, which sold over one million copies.
[Sidibe] admitted that she met [Frankel] shortly after deciding to ditch patriarchal standards in relationships.
While the post carried a comedic tone, it is clear that Sidibe and her fiancé have a similar sense of humor, which she expressed in December, when she celebrated his 36th birthday.
Alongside a risqué photo of Frankel, the "Precious" actress recounted all the ways that the pair are suited for each other, showing her appreciation for his eagerness to carry out different exciting adventures with her.
Although some fans thought Sidibe and Frankel were already married, they announced their engagement on Instagram in November with heartfelt messages describing their love for one another.
Their relationship became public in 2019 when Frankel shared the first photos of them. The "Antebellum" actress admitted that she met him shortly after deciding to ditch patriarchal standards in relationships.
Sidibe found happiness in Frankel and has been so proud to flaunt her relationship and sparkling engagement ring even while running mundane errands around Los Angeles.
Shortly after the engagement, the "American Horror Story" actress and Frankel, a marketing and branding expert, were spotted holding hands during a grocery run while flashing her beautiful ring.