Chrissy Teigen's Daughter Luna Poses in Her 1st Pair of Jeans — See Fan Reactions to Her Oufit
Chrissy Teigen recently shared a pic of herself and her daughter, Luna. Fans were thrilled to see the adorable girl rocking her first pair of jeans ever.
Chrissy Teigen is a model and fashionista, so it was only a matter of time before introducing her daughter, Luna Simone Stephens, to every wardrobe's staple - jeans.
The jeans weren't the only first for the four-year-old, as she also experienced her first horse ride on the same day. Excited mom, Teigen shared a photo of the moment on her Instagram page.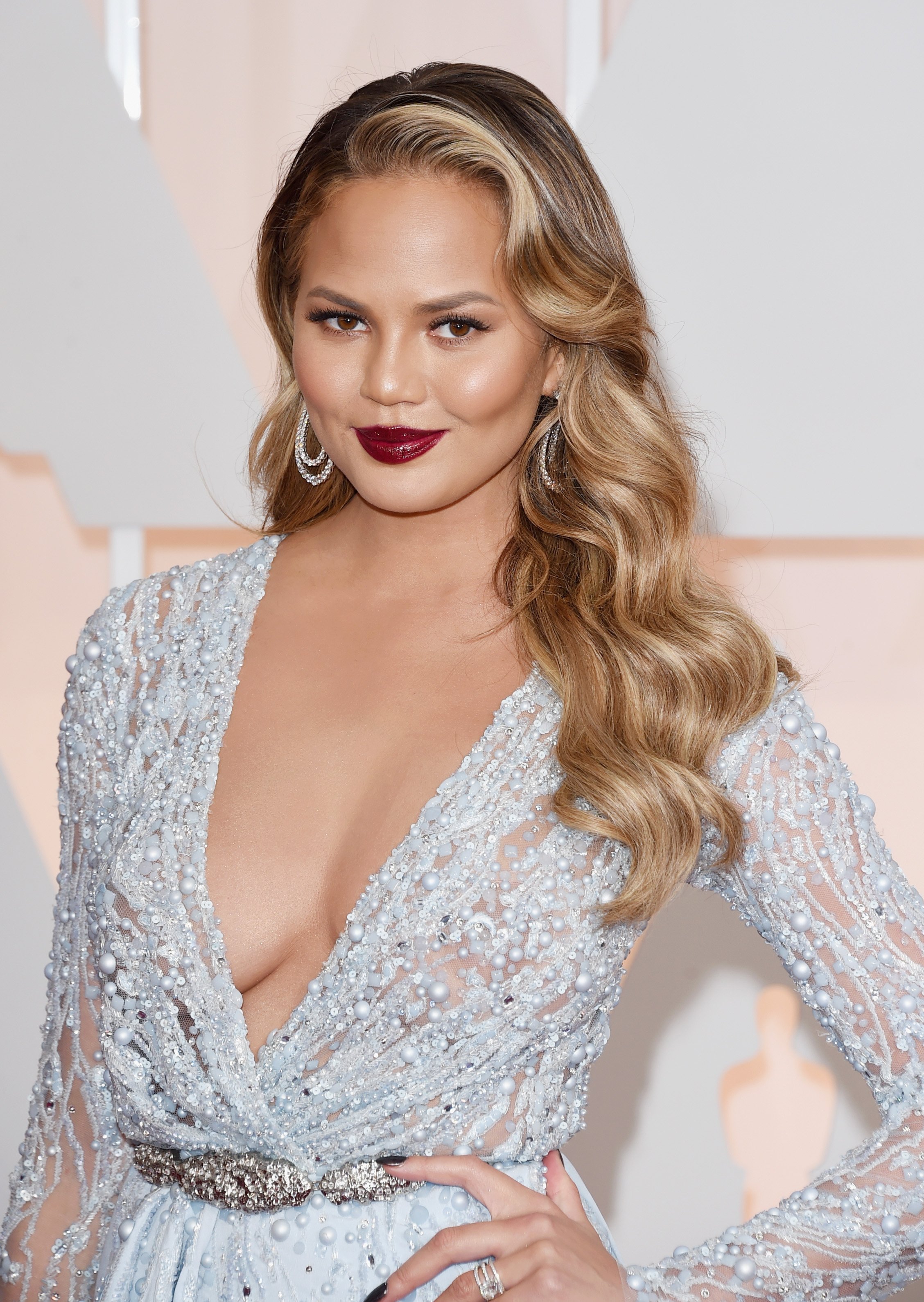 Teigen and Luna were pictured casually posing in their lavish home with wood-paneled walls and ceiling-to-floor windows. While the model sat on the back of a brown sofa, Luna simply leaned on it while looking away. 
The "Lip Sync Battle" host looked elegant as she fixed her black knee-length boots, which matched with her black shirt. She also wore tan breeches tucked neatly inside the boots.
Luna looked casual in blue jeans and a white long-sleeved shirt that was tied at the front. She rocked the outfit with bright pink cowboy boots. The photo was captioned:
"First ride AND first jeans for Luna. she had an epic jean meltdown, really beautiful acting 10/10."
Fans were delighted to see the mother-daughter combo and took to the comments section to compliment the duo, adding that Luna, Teigen's firstborn, looked just like her model mom.
Teigen has been candid about motherhood, postpartum depression, and more recently, the tragic loss of her unborn child.
One fan commented, "Lulu has supermodel legs ? she gets it from her mama," while another added, "I'm gonna call it. MINI SUPERMODEL. Smart and gorgeous!"
While Luna struggled with the jeans, Teigen also shared her own outfit struggles ahead of the family horse-riding adventure. On her Twitter page, she admitted that the boots were difficult to get into.
The model shared videos of herself trying to break the shoes in including her mom using a massage gun to soften the shoes. Fellow model, Gigi Hadid even offered her own piece of advice to help next time.
Teigen's refreshing honesty is something that she has become well-known for as she often shares her real-life struggles with her social media fans.
The model has been candid about motherhood, postpartum depression, and more recently, the tragic loss of her unborn child, Jack, due to pregnancy complications.
Jack was Teigen's third child with "All of Me" singer, John Legend. In addition to Luna, the couple also has a two-year-old son named Miles Theodore.