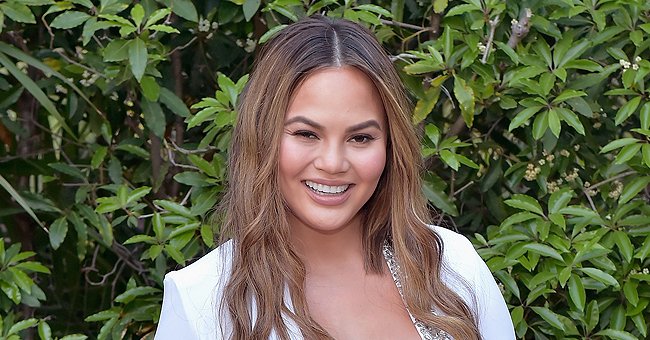 Getty Images
Chrissy Teigen Shows off 3 Generations of Her Family in Cute Pic Posing with Her Daughter & Mom
The model took to her Instagram to share a cute photo where she appears with her mother and little daughter.
Chrissy Teigen is a model, cookbook author, and the wife of singer John Legend. She has taken her social media to another level, with more than 33 million followers who are aware of her posts.
In one of the latest photos shared by the internet personality, she appears in a special mother-daughter moment. Not only is she with her mother hugging and cuddling on her lap, her daughter Luna, 4, is also with them, sharing the hug.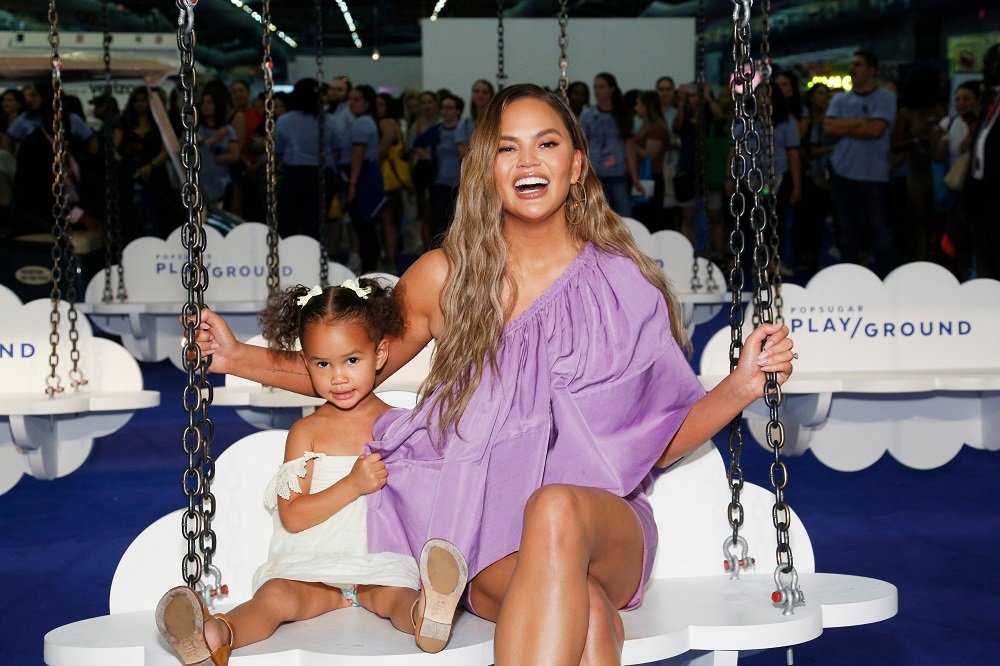 Luna Legend and Chrissy Teigen posing for a photo at POPSUGAR's Play/Ground at Pier 94 in New York City on June 2019. I image: Getty Images.
The published image is accompanied by a comment from Teigen indicating that she has had several of the most difficult days of her life. The author does not give clues as to the type of difficulty she has faced, and only writes:
"One day I will tell you the recent story of the hardest 4 days of my life. for now, here's me needing my mommy"
MOTHER'S LOVE FIXES EVERYTHING
The comment that Teigen left in the publication reminds those who read it that the love of a mother is healing, practically heals everything. And although she is a successful person, with a beautiful family, she is also a human being with bad days.
On those days when everything seems to go wrong or soul-tearing pains are experienced, a mother's hug and love can make a difference. Teigen knows it, so she did not waste the moment and allowed herself to be pampered by her mother, Vilailuck "Pepper Thai" Teigen.
These last few months have been difficult for the model, as in September she revealed that her third child, Jack, who she was expecting along with her husband Legend, passed away before birth.
She has been very open about this difficult time and family grief, sharing with her followers her deep pain. A few days ago, she shared a significant video of her daughter Luna honoring the ashes of her little brother Jack.
The model has explained to her followers the reason she chose to share the pain she is going through with her audience. Her posts have received many supportive and some critical comments.
Regarding those comments, she has deeply appreciated the comments of support. Her purpose in making her grieving process public is to be able to process it and move on. Even though some people criticized her, she has decided not to take those comments into account.
ADVANCING ONE STEP AT A TIME
After more than a month away from social networks, the model has started to be visible not only on social media but in public.
She made her first public appearance after the loss of her third child at a campaign event for the presidential race of the United States, where her husband Legend appeared.
Teigen brought along their two children, daughter Luna and her son Miles. Her husband called her on stage during the presentation and he dedicated a song to her, a beautiful tribute to his love for her.
Please fill in your e-mail so we can share with you our top stories!