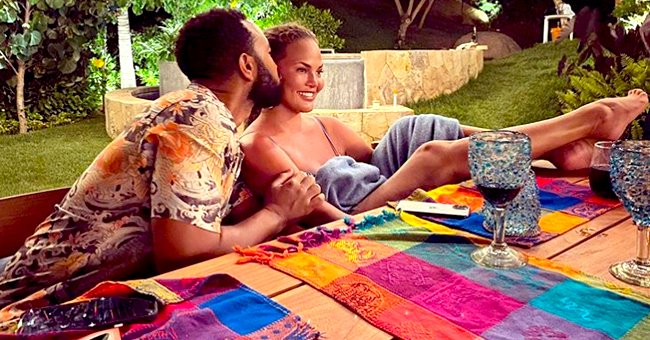 instagram.com/chrissyteigen
Glimpse inside Chrissy Teigen and John Legend's Perfect Home
Chrissy Teigen and John Legend are lucky to have a home full of love and gorgeous decor. Through social media, fans have a good idea of how large it is, too.
Chrissy Teigen and John Legend are one of the most popular powerhouse celebrity couples today. One is an R&B singer, while the other is a former model and cookbook author.
Together, the pair own a mansion that would make any home lover's mouth drool. With two kids running around and one in tow, they will need all the space they can get.
Teigen and Legend are active on social media, and they do not hide much of their daily lives. This has allowed fans to see in and around their beautiful home.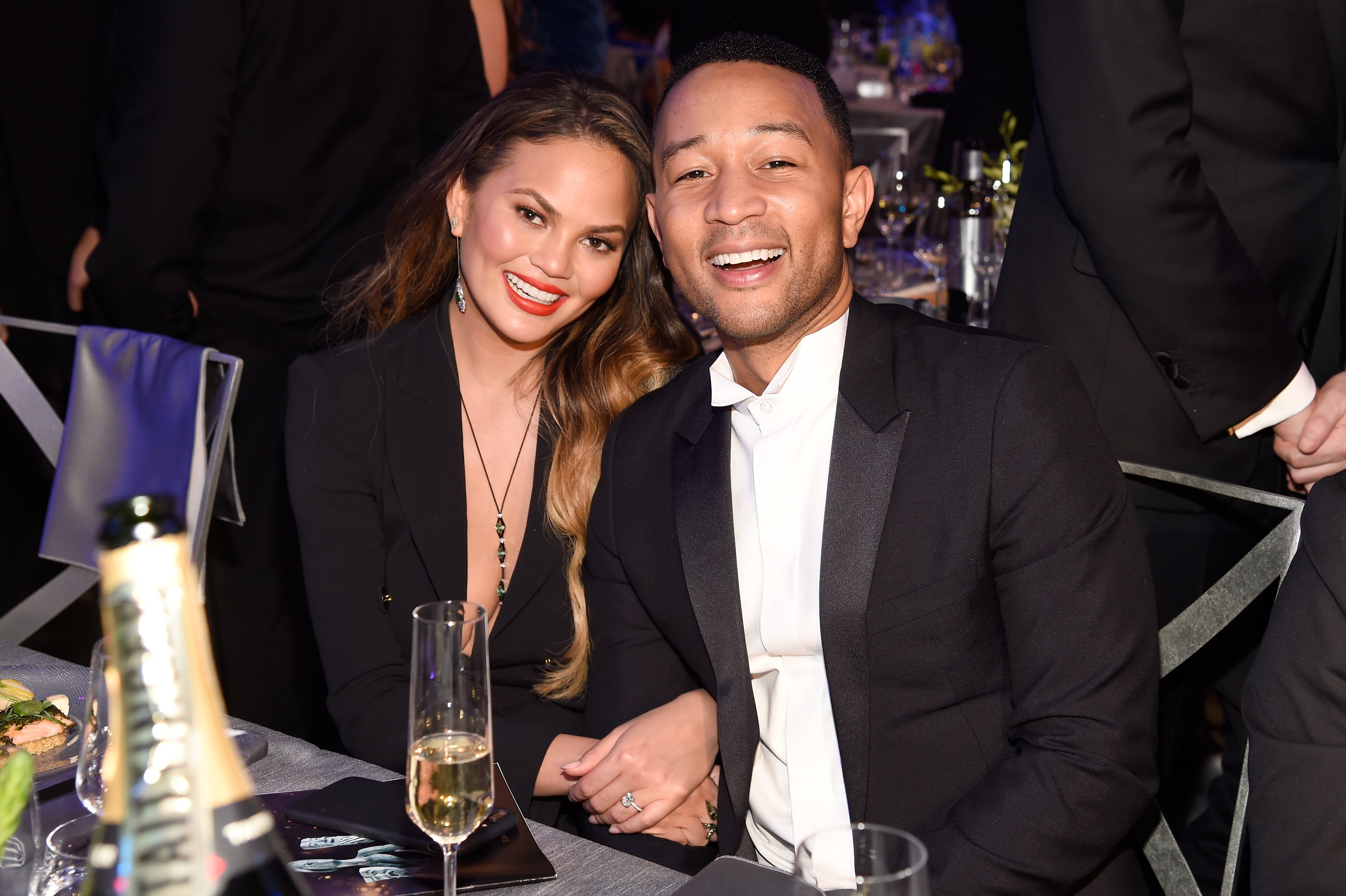 Chrissy Teigen and John Legend attend sthe Annual Screen Actors Guild Awards in Los Angeles on January 29, 2017 | Photo: Getty Images
INSIDE JOHN AND CHRISSY'S HOME
Bought in 2016, the house is located in Beverly Hills, and it spans 8,520 square feet. Singer Rihanna was the previous owner of the home, which boasts eight bedrooms, 10 bathrooms, several living areas, and a patio.
The luxurious kitchen perhaps appears the most on Teigen's highly active Instagram. She often shares snippets from her meal preparations. In a recent post, we see the amazing brown and black theme.
Teigen's mom, who lives with her, holds onto Luna and Miles' hands. They are all wearing aprons in preparation to cook. Behind them is an island with bar-like stools.
DINING AND BATHROOM AREA
In another clip, we see Teigen's dining area as she records Miles running into the room. A wall with brown storage cabinets matches the counters and the table set.
Teigen is not afraid to show when things are not perfect in her home, either. An early August post saw her lounging in one slightly messy corner of her home. Outside, tall green shrubbery soaks in the sun.
Before that, Teigen showed us her bathroom as she debuted a stunning bronze summer dress to her fans. A mirror framed with Victorian design stands above a wide, white countertop.
OUTSIDE THE HOME
The outside of the pair's home is also fabulous. In one July shot, we see as Legend photographs his wife near a small pool with some woven vases on the side. Behind them are trees, including palm trees and large rocks.
Finally, a romantic shot of the two shows us just how spectacular the view is at night. Legend kisses Teigen on her cheek as she rests her legs on a table with lights hanging above.
In other shots on her timeline, Teigen showcases the many pieces of art in their home. The modern, open floor design is spotted with potted plants, earthy colors, contemporary lighting.
THE HOUSE IS ON SALE
There is no doubt that the large home has enough space for three kids, but according to the Wall Street Journal, it may be on sale. Teigen and Legend are reportedly selling for $23.95 million.
The potential sale comes amid the pair's third pregnancy announcement made earlier this month. The news was modestly shared in Legend's new music video for his single, "Wild."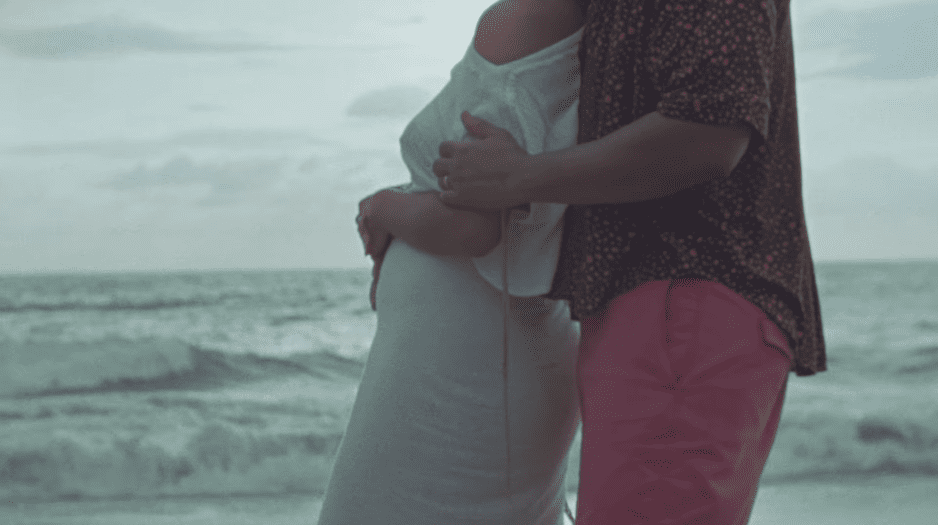 John Legend hugs wife Chrissy Teigen as she shows off growing baby bump in "Wild" | Source: YouTube/ John Legend
Filmed in Mexico, one of the final scenes show Legend and Teigen hugging on the beach. Teigen's slight bump can be observed underneath a white dress, and she is resting her hand on her tummy.
THEIR LOVE STORY
Teigen has been open about her and Legend's struggle to have a child in the past. After meeting on the set of Legend's music video in 2007 for "Stereo," the pair did not immediately become a couple.
They avoided labels until a few months into seeing each other. Teigen once revealed that Legend broke up with her at one point because he was sick and under pressure from possibly having to cancel a show.
Of course, things turned around quickly — a day later. In 2011, Legend proposed while the pair were on a trip to the Maldives. Two years later, they tied the knot in Lake Como, and then again in New York City.
Please fill in your e-mail so we can share with you our top stories!