Check Out Ayesha & Steph Curry's Daughter Ryan as She Hangs Upside down in This Hilarious Photo
Celebrity mom Ayesha Curry did not hold back on the swell of pride in her new media upload after she showed off her daugher, Ryan's gymnastic prowess to the delight of followers.
With a celebrity cook mom and a basketball champ dad, it is safe to say that Ayesha and Steph Curry's daughter, Ryan, has a range of inspiration to tap into while choosing a career.
While there is enough motivation for her, Ryan might be interested in a different career path. This was confirmed by her mom's recent Instagram show-off where the pre-teen was caught on camera flaunting her perfect upside down stance.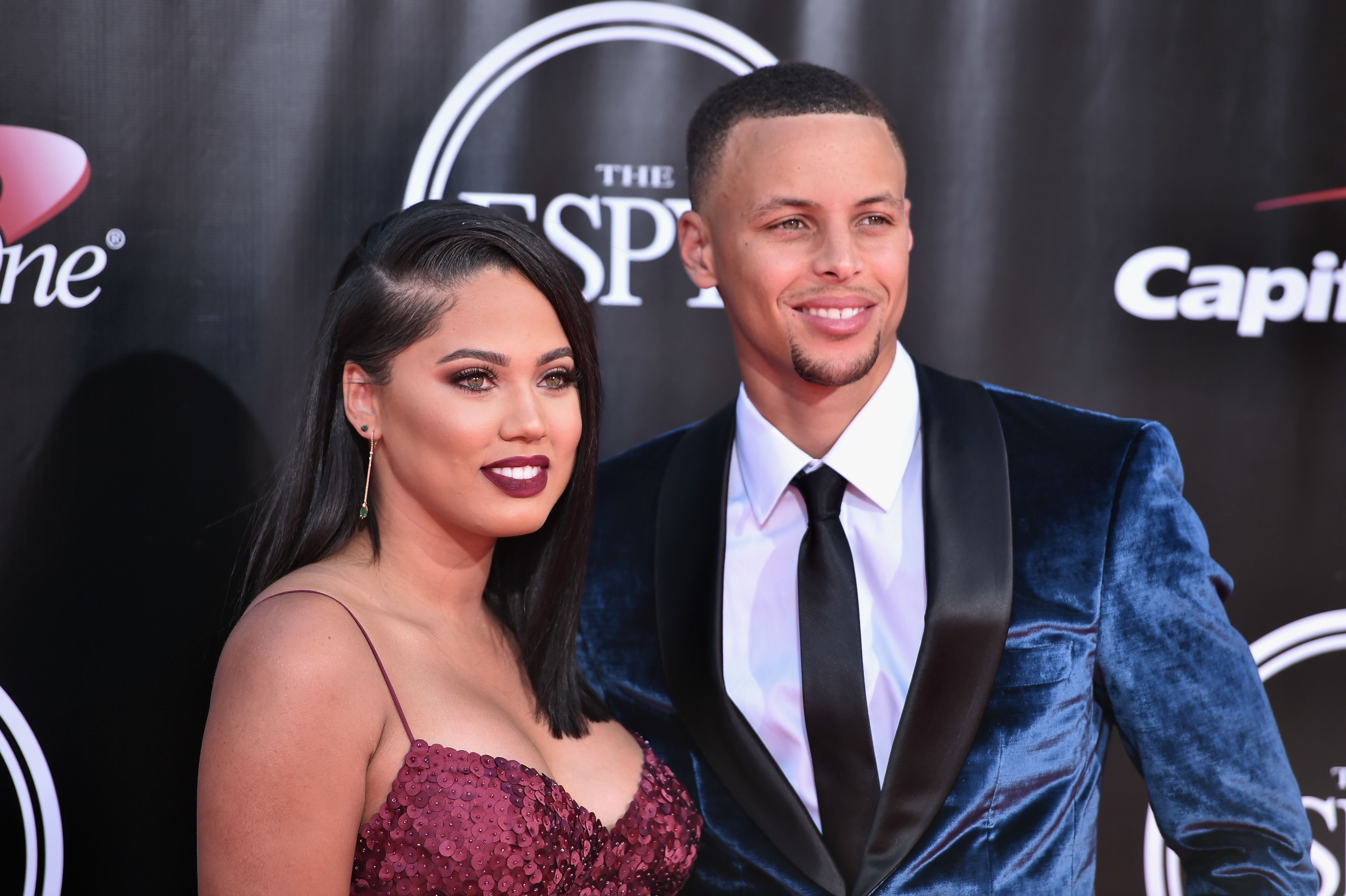 Ayesha was worried about her daughter's well-being when she saw the young girl's moves, but she could not help enjoying the moment as Ryan seemed to have angled her body upside down against a glass door in the post.
Ryan and Riley's kid brother is Canon, who joined the family in 2018.
The youngster latched on with both of her hands on the door handles while stretching her legs straight. Ryan's stance had her hair hanging low, making it seem like she levitated upside down. Her mom gleefully wrote in her caption:
"She definitely got in trouble after this but the millennial mom in me had to take a picture first because it looks like how 2021 is feeling so far…"
Ryan is the middle child among three kids born to Hollywood star Ayesha and Golden State Warriors star, Stephen Curry. Ryan was born in 2015 and has been gracing her parent's social media timeline since then.
After Ryan's birth, Ayesha shared the news on her blog, making it known that she and her family were enjoying the present. She added that they were officially a family of four. 
Ryan's older sister is Riley, who is three years her senior and considered to be the most propitiate of the three Curry kids. Riley made her debut at the NBA presser in 2015 and has since been an internet sensation. 
Ryan and Riley's kid brother is Canon, who joined the family in 2018. The little boy's name was supposed to be Wardell Stephen Curry III, being the first boy. However, his parents ultimately chose Canon. 
Another of Ayesha's proud mom moments came in one of her posts last August where Riley and Ryan looked straight out of a music video while busting moves to Beyoncé's "Already." 
While Ryan rocked a Burberry dress, a denim jacket, and vibrant Wellington boots, her sister opted for a yellow-and-white patterned two-piece, matching yellow footies and a black-and-white lumber jacket. 
In the clip shared, the pair were filmed at the back of a truck, with Riley dancing swiftly to the Afro-pop beat while Ryan looked cool with her dark shades on.