Debbie Allen of 'Fame' Posts Rare Photo of Dr Martin Luther King Jr Holding Her Younger Brother
"Fame" actress Debbie Allen shared a rare image of her brother Hugh when he was only a toddler. He was sitting on Dr. Martin Luther King Jr.'s lap.
Every third Monday of January is set aside to celebrate the late human rights activist, Dr. Martin Luther King Jr. Debbie Allen was not left behind in the celebrations as she had a rare image to honor his memory.
The image showed Dr. King, who was wearing his customary black suit with a crisp inner white shirt and black tie, holding Allen's brother Hugh on his lap while they posed for the camera.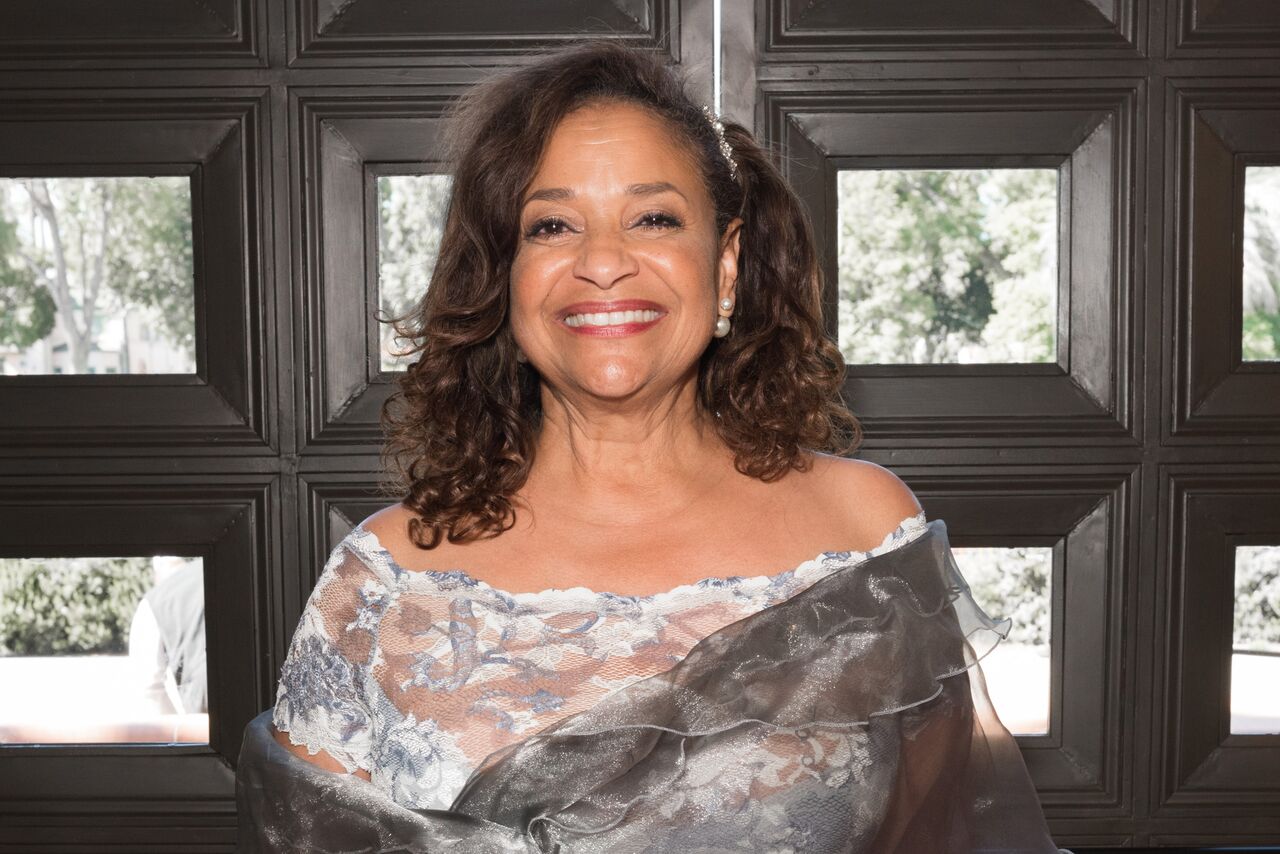 The younger Allen was dressed in a multicolored checkered shirt with gray pants, and he had a huge smile on his face as he looked away from the camera.
The picture looked to have been taken at a breakfast table as there were meals scattered on the table with cups of coffee and other various drinking cups. For the caption, Allen wrote:
"Remembering Dr. Martin Luther King Jr. today with this photo of him holding my baby brother, @_bigtex_1. ✨."
Within hours, the post already had about 58,000 likes and hundreds of comments from Allen's followers who recalled their memories of the late Dr. King. Some shared their favorite memories and quotes while some expressed shock over the shared image.
His father would have been disappointed in the way the nation was.
To some fans, the picture was a phenomenal memory that needed to be cherished, while to others, it was a representation of how Dr. King set the path for the younger generation to follow.
"? Wow! How lucky you were to have met such an amazing man! ?" someone said. Another fan commented saying: "I love this picture! Dr. King was our guy! Full of love & kindness! Thank you for sharing!"
Allen was not the only celebrity who honored the memory of Dr. King. Others also took to their social media platforms to honor his memory.
From former President Barack Obama to incumbent President Joe Biden, there were lots of tributes for the late icon. Music industry giant Stevie Wonder shared a powerful musical message to Dr. King, whom he met when he was 14 years old.
Alicia Keys, T.I, and other artists used the holiday to talk about the importance of Black lives and human rights. Similarly, Dr. King's oldest son expressed that his father would have been disappointed in the way the nation was if he were still alive.
He urged Americans to remember the essence of who they were and how much they had fought to achieve all they had achieved. Born on January 15, 1929, Dr. King was a human rights activist.
He had an enormous impact on race relations and championing the equal treatment of African Americans. He was assassinated on April 4, 1968, but his memory and legacy have been forever immortalized in many hearts.