Brandy's Daughter Sy'rai Posts a Sweet Family Photo with Her Uncle Ray J on His 40th Birthday
Brandy Norwood's grown daughter Sy'rai Smith put up a post in honor of her famous uncle, Ray J, who recently turned a year older. In her media update, the youngster commemorated Ray J's big day.
Music icon Brandy Norwood's teenage daughter, Sy'rai Smith, celebrated her star uncle Ray J's birthday on her Instagram story by sharing a sweet image from one of their moments together. 
In the image, the pair looked lovely basking in the precious family tie on stage. It looked as though Ray J had just finished a performance when his niece joined him.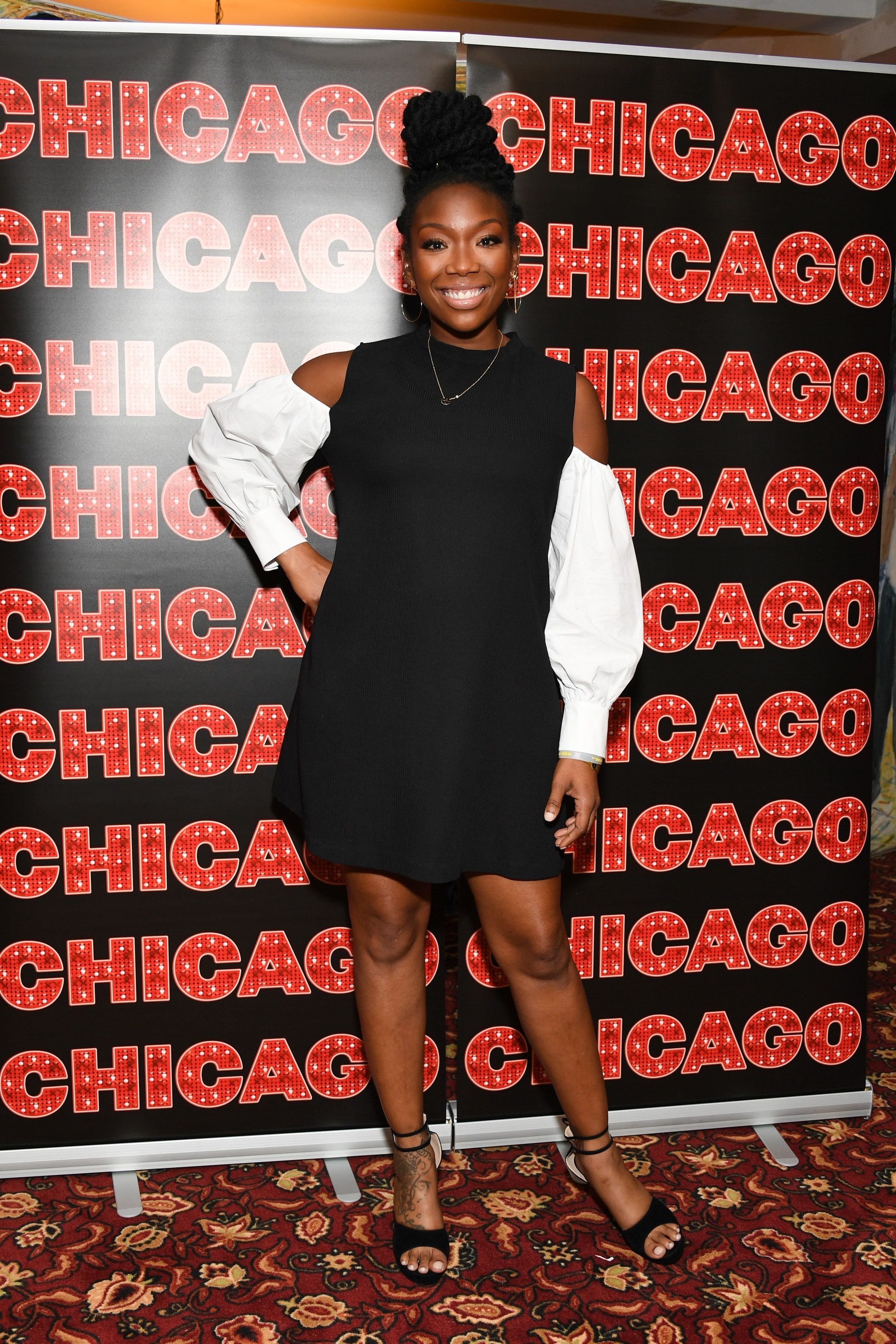 Sy'rai looked pretty in the silver blouse she wore with a pair of checked pants while she held her hair back in braids. Her uncle looked equally dapper in his brown jeans, white T-shirt, and sleeveless jacket. The teenager sweetly addressed her beloved uncle:
"Happy Birthday Uncle Ray J. I love youuuu."
Another heartwarming family moment from the Norwoods was during Ray J's wedding to his fellow "Love & Hip Hop" star, Princess Love. The event was officiated by his and Brandy's dad, Willie, while his sister belted classic songs with her velvety voice. 
The youngster also shows that she got the genes from her legendary mom.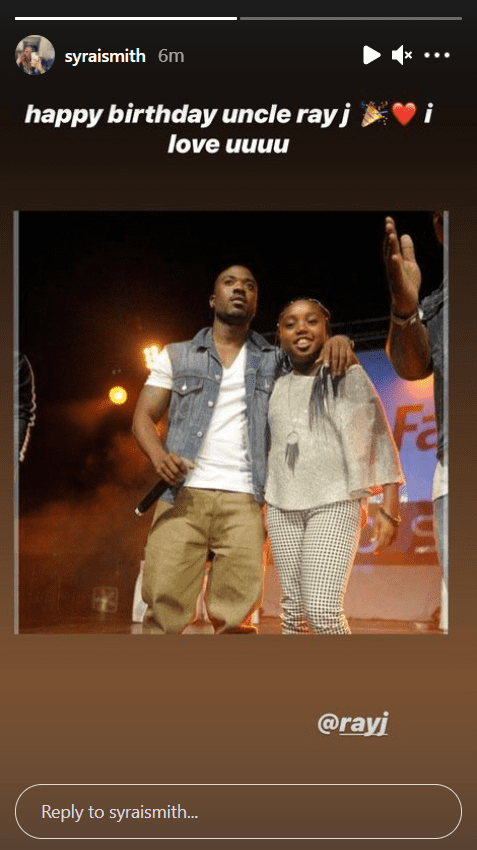 Just as she did in older times, Brandy owned the show, warming the hearts of guests with her strong vocals as she serenaded her brother and his wife. 
On her Instagram page, Brandy gushed over her loved ones, making it known that her brother and his wife made her believe in love and noting that they overcame rocky times to be together. 
For a while now, Sy'rai has been in the news for her singing prowess which she's beginning to flaunt. Fans witnessed one of her milestones when she was only 17-years-old. 
She released a single, "At Your Best," which was produced by Brandy's nephew Aaron Smith. The track was dedicated to the late R&B icon Aaliyah. On Instagram, Brandy gushed over her daughter, beckoning on fans to check out the new sound. 
Before this, Sy'rai has put out several clips showing her talent and introducing fans to her sounds. The youngster also shows that she got the genes from her legendary mom.