Ben Affleck's Ex-girlfriend Ana de Armas Debuts Short Hair Following Reports of Their Breakup
Cuban-Spanish actress Ana de Armas, 32, debuted a shocking new short haircut after it was reported that she and actor Ben Affleck had called off their 10-month relationship. 
Ana de Armas is taking on a shorter look this new year, and it has come as a bit of a surprise. The change of hair came soon after her alleged breakup with the American actor Ben Affleck. 
The actress showed off her sleek haircut in a recent video where she praised her good friend Claudia Muma. She was clad in a tight white short-sleeved top, combined with a gold wristwatch and simple accessories.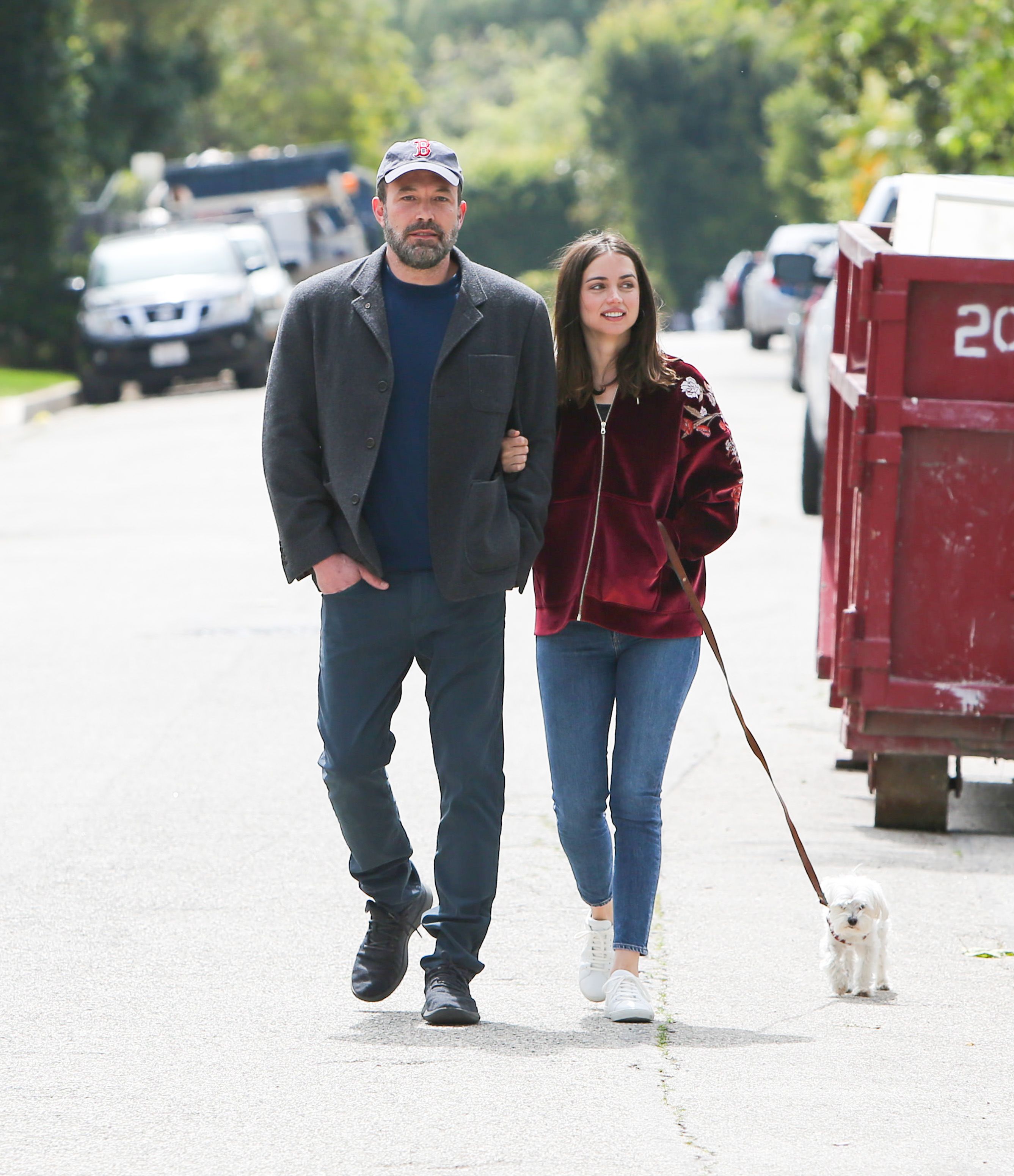 In the video, Armas had cute makeup that accentuated her lovely features, and her signature luscious dark hair was styled into a neat shoulder-length cut with simple, sparse bangs. 
Even though Armas had previously given a glimpse of the haircut in a post on her Instagram story on New Year's Day, it was the actress's first time showing it off in public. 
Seeing that the new look came after her breakup, it is easy to assume that the star might be taking it hard on herself. However, it was revealed that their 10-month relationship ended on a peaceful note. 
The 32-year-old had broken off the relationship because it was complicated. She did not want to be Los Angeles based, and Affleck had to be since that is where his kids live. 
The actress is known to be rather experimental with her hair as she has tried on different dramatic looks over the years.
It was disclosed that it was a mutual and amicable end to their love story as they were both at different points in their lives. Also, the pair were happy where they were at the moment, so there was deep love and respect. 
Their relationship made the rounds in March last year after they were spotted on a trip to Cuba. After that, they went to Costa Rica for a romantic getaway before finally returning to Los Angeles. 
Before their split, the actress had been spending time with Affleck and his kids, and even at one point moved into his apartment in Venice. However, fans began speculating that they had broken up when they did not spend the holidays together. 
Now with the truth out in the open, Armas' fresh hairdo further sets it in stone as she is no doubt moving on to newer things in her life. It goes without notice that this is not her first time taking drastic steps with her hairstyles. 
The actress is rather experimental with her hair as she has tried on different dramatic looks over the years. She has rocked a gorgeous blonde look, voluminous ombre curls, and even a hot pink hairstyle. 
So, even though her recent move to take on a shorter look was somewhat surprising, it was not totally unexpected. With her remarkable acting and breathtaking beauty, Armas is indeed is one for the records.