Susan Lucci, 73, Looks Ageless Sitting in Front of a Fireplace in a Tight Velvet Tracksuit
Susan Lucci stunned her longtime fans with her ageless beauty when she posted an Instagram image on her page on Sunday, flaunting her trim figure in a form-fitting velvet tracksuit.
Susan Lucci, 73, lounged in front of her fireplace in a tight, velvet blue tracksuit showing off her slim physique. The soap opera star showed off her flawless skin in barely-there make-up as she flashed a bright smile. 
Wishing fans a happy Sunday in her captions, Lucci had fans begging for her return to their TV screens, many referencing the star's career-making role in the hit soap opera series "All My Children."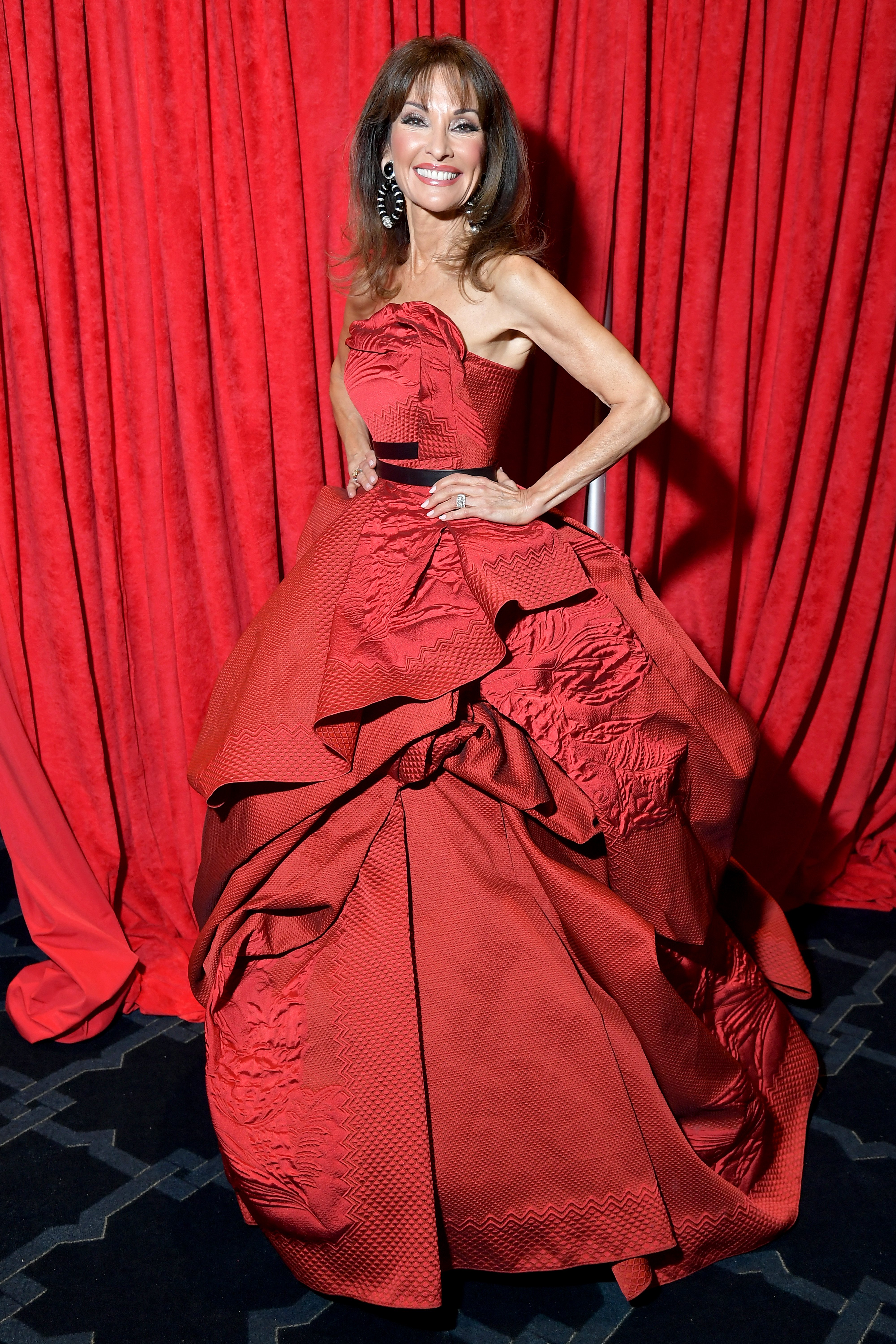 The Emmy award-winning actress often shares her daring style and glamourous looks on her Instagram page to her fans' delight, who she is never too shy to reply to in her comment section.
The mother of two had fans commenting on her impossible and lasting beauty while others, however, reminisced on the impact the star's role on All my Children had on them, telling the actress that they are still her loyal fans.
"A fireplace, in my opinion, is the best part of winter. Enjoy! You look beautiful as usual, for sure!" 
Susan Lucci starred as Erica Kane on the hit daytime soap opera "All My Children." The long-running show spurred on Lucci's career, and the star found herself booking more roles on several films and Tv Shows.
Lucci is still thrilling fans with her performances and recently starred in the hit drama Devious Maids. More notably, the star also starred alongside Oscar winner Jennifer Lawrence in the film "Joy."
Brendan is an inspiration to both Lucci and her daughter.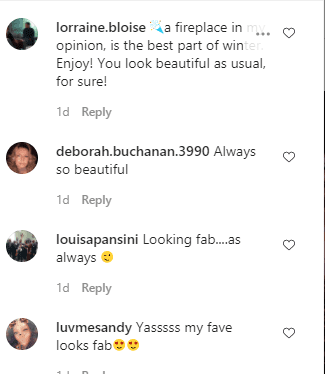 The actress, a longtime supporter of United Cerebral Palsy of New York City, recently made headlines after her daughter Liza Huber broke the news that her 7-year old son Brendan was diagnosed with Cerebral Palsy.
In an exclusive with People magazine, Huber recounted how her normal pregnancy was disrupted by excruciating cramps that lead to her son's birth 9 weeks early. Huber's son was put on a ventilator.
  "I was afraid he wouldn't make it."
Lucci's
daughter realized that her son's development was impeded when at 10 months, he still could not sit up, and later at 19 months, he could not even walk. Huber battling with denial, took her son to a doctor.
After an MRI scan, the doctor confirmed that Huber's son had Cerebral Palsy. Huber admits she froze, realizing her son would need assistance for the rest of his life; she, however, maintains that the illness does not define him.
Huber also told People that Brendan experienced stiffness and pain in his muscles at first. Now a first-grader who is a baseball pitcher, Huber explained to her son whilst in kindergarten why he kept tripping and falling.
Brendan is an inspiration to both Lucci and her daughter. Huber says she wants to shout her son's accomplishments to the world these days, including wins like climbing the stairs, which is a big deal in Huber's home.