Cecily Chapman Showered with Compliments after Posting This Beautiful Selfie with Bright Makeup
Cecily Chapman shared a bright-faced selfie and received huge praise on Instagram with fans pointing out the resemblance to her late mother, Beth Chapman. Cecily is set to walk down the aisle this year. 
Daughter of "Dog the Bounty Hunter" stars, Duane and his late wife, Beth Chapman, Cecily has received plenty of compliments after posting a selfie on her Instagram. 
The 27-year-old's honey blonde hair has been swooped to the side, as it cascades down her shoulder. A tiny bit of what looks to be a colorful wet suit is also visible in the snap.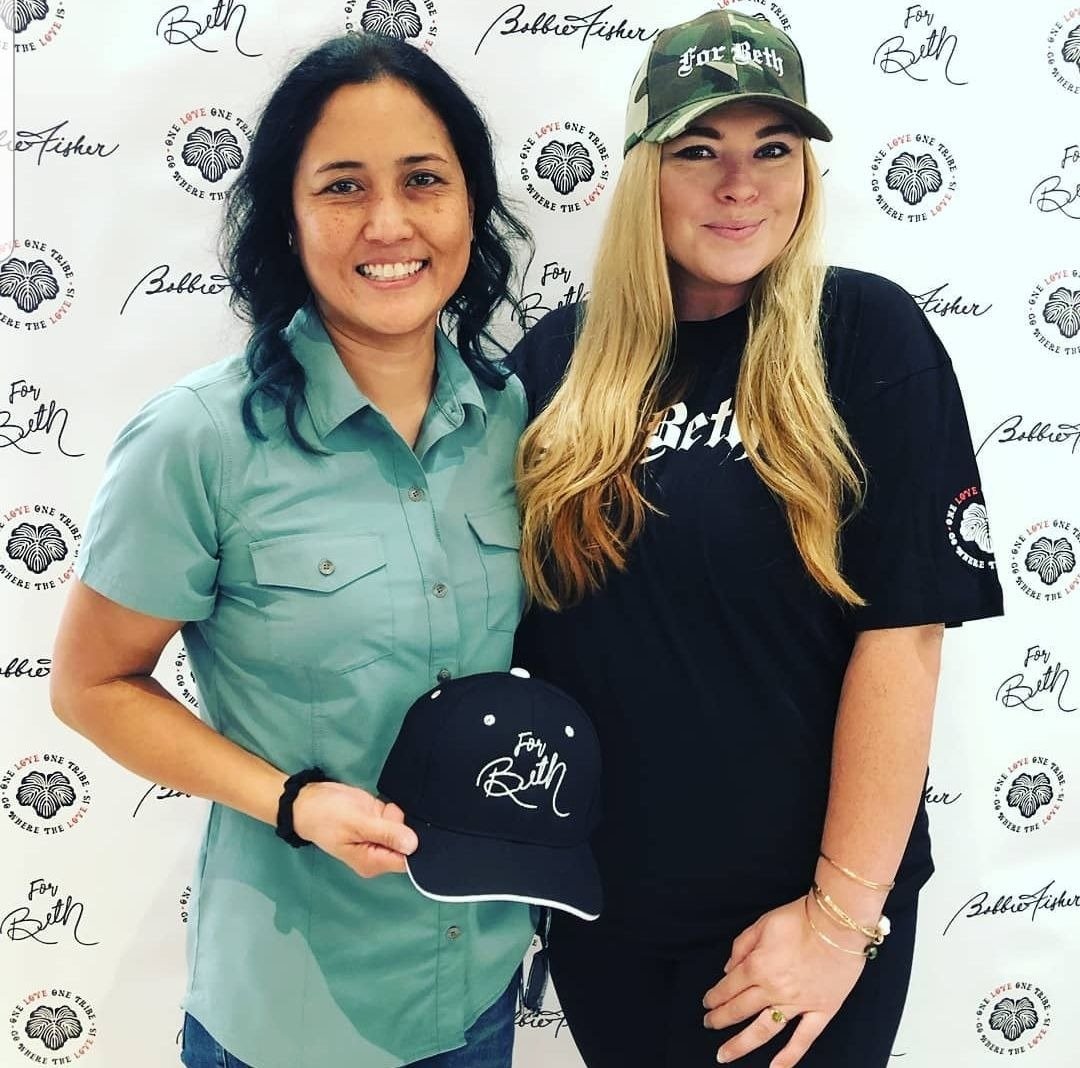 Several commenters put their stamp of approval of the photo, as they shared heart, flame, and smiling face emojis. A number of them couldn't resist complimenting Chapman on her beautiful looks, enhanced by her bright makeup.
It was also undeniable to many of Chapman's followers the resemblance she bears to her late mother, Beth, who died in June 2019. So strong is the resemblance that one commenter had to do a double-take, thinking she was seeing Beth, as she wrote: 
"Oh my!!! Thought this was a pic of @mrsdog4real !!! BEAUTIFUL @cecilybeezee." 
It was a difficult time for Chapman after losing Beth on June 26, 2019, after she lost her battle to cancer. She spoke honestly about feeling depressed, struggling to drag herself out of bed at times. 
However, the blonde beauty has much to look forward to this year, including plans to walk down the aisle with her boyfriend, Matty. Chapman wants to wear the same wedding dress Beth wore when she married Duane in 2006.
Chapman enjoyed Christmas with her brother, Garry, 19, who lives in Michigan last year.
Chapman, who believes strongly in the tradition of passing down the dress from mother to daughter, thinks it will also be an emotional experience for Duane, who adopted Cecily after marrying Beth. 
Duane announced Beth's passing on Twitter, following her throat cancer diagnosis in 2017. Marking the time, Duane let fans in how Beth was no more, as he tweeted: 
" It's 5:32 in Hawaii, this is the time she would wake up to go hike Koko Head mountain. Only today, she hiked the stairway to heaven."
Beth's claim to fame came when fans were introduced to her on "Dog the Bounty Hunter," where she worked alongside Duane as a bounty hunter. 
She soon achieved reality TV star status by also appearing in "Dog and Beth: On the Hunt." Her final appearance on TV would be marked by a third series, "Dog's Most Wanted."
Chapman enjoyed her first Christmas with her brother, Garry, 19, who lives in Michigan, last year. With Cecily residing in Hawaii, the siblings had not seen each other since their mother's funeral in 2019. 
Both siblings expressed excitement over the reunion. Speaking to The Sun, Chapman said she couldn't wait to shower her younger brother with motherly love by cooking for him and sprucing up his home.