See Beth Chapman's Daughter Cecily in a New Selfie Looking like the Spitting Image of Her Mom
Cecily Chapman proved to be her late mother Beth Chapman's spitting image in a new gorgeous selfie photo, as seen in a recent Instagram post.
Cecily Champman recently made tongue wags when she proved that she is indeed her late mother, Beth Chapman's carbon copy in a gorgeous selfie she recently posted on Instagram.
The 27-year-old looked stunning in a crocodile skin halter-neck ensemble, which flaunted her ample cleavage and lovely skin. Her face was well made up with defined brows and glossy nude lips, while her blonde hair was styled into wavy curls and parted at the center to perfectly frame her face.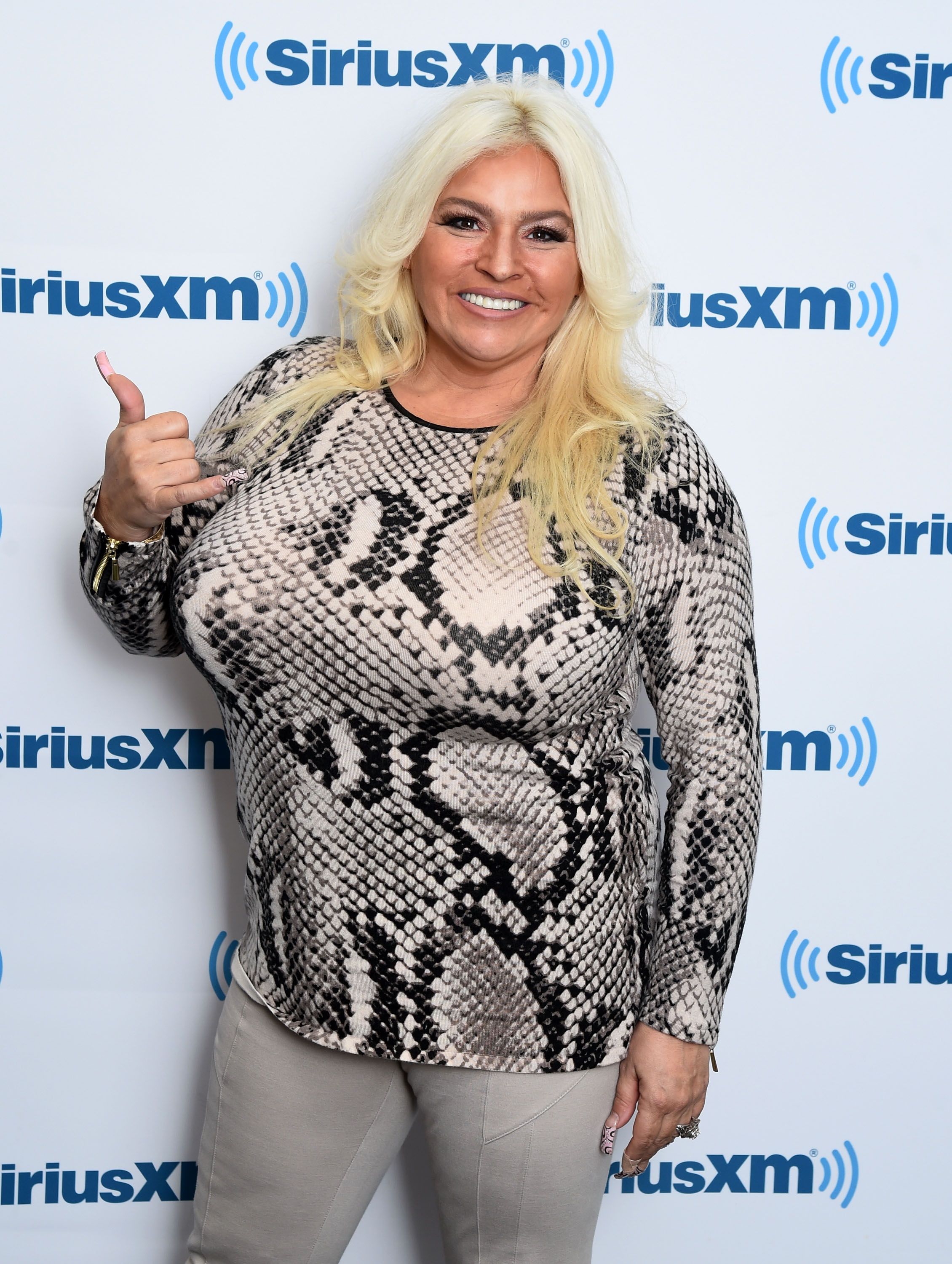 Cecily made a cute duck-lip pout and gave fans a glimpse of her beautiful home, which had grey curtains and white hardwood floors. Her freckles were a perfect addition to her glamorous look. The lovely photo was captioned:
"Bout to be a good week!"
In no time, fans flooded the comments section with remarks about how Cecily looked so much like her late mother. One surprised fan wrote, "My lordy. It's Beth reincarnated," while other users described the mother-daughter duo as twin sisters and lauded Cecily for looking so gorgeous.
[Beth and Duane] first met in 1988, Beth was 19 at the time and got into trouble with the law for shoplifting and holding an unlicensed gun.
It has been more than a year since Beth passed away from throat cancer, but the extraordinary bounty hunter still lives on in the hearts of her loved ones, especially her daughter's.
During an interview with The Sun weeks after a tear-jerking one-year memorial hosted in Hawaii, Cecily spoke about how she has been dealing with the loss of her mother and how the ceremony reminded her of her mom's abiding presence.
She recalled that weeks leading up to the memorial, she was heartbroken and poured all her energy into making sure the ceremony was perfect. However, her mood changed when she participated in the sunset paddle activity to honor her mother's memory. She recounted:
"When I got to the water for the paddle out and got in, I just felt this pure feeling, there was God's light coming from the clouds and felt like she [Beth] was there."
Beth and her husband Duane "Dog" Chapman were the stars of the reality show, "Dog The Bounty Hunter." Their love story was one that moved the world as they stood by each other's side through tough times.
The lovebirds first met in 1988, Beth was 19 at the time and got into trouble with the law for shoplifting and holding an unlicensed gun. Her father contracted Dog to get her out of jail, but she refused to go to his office.
It wasn't until years later that their relationship romantically blossomed after she tried to help him out of his substance abuse problem. Months after Beth's death, Dog was romantically linked to a close friend, Moon Angell, and his children disapproved of the relationship, especially Cecily. She reportedly took to Twitter to attack Moon and even asked her to get out of her mother's bed.