Watch Ray J's Son Epik's Cute Dance Moves as He Rocks Printed Pants in This New Video
Singer and songwriter Ray J posted a video to Instagram showing his adorable son, Epik, stomping his foot and waving his hand whilst dancing at home. 
Rapper and singer Ray J's youngest child, Epik Ray Norwood, has clearly inherited his musical father's rhythm and dance moves. The proud dad captured and shared his one-year-old son's cute moves on social media. 
Wearing nothing more than printed pants over his diaper, the toddler was in the mood to entertain his family with his charming dance moves whilst holding onto the dining room chair. He even took a few steps towards the camera before falling back.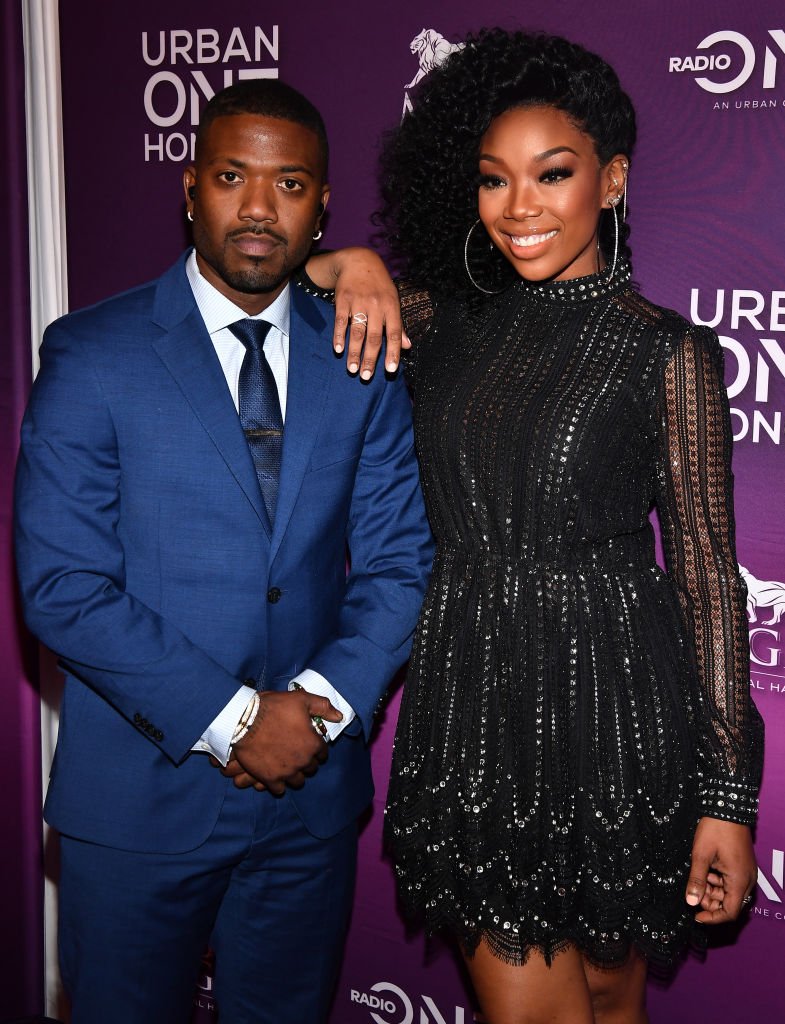 REALIGNING DURING QUARANTINE 
As was the norm for most people during the lockdown, Ray J found himself making some necessary adjustments and changes in his perspective during quarantine at home. His sharing videos of Epik is evidence of his introspection. 
The rapper was once again reminded of the importance of family and spending quality time with them as opposed to overemphasizing the need to work and earn money for his children, as he said: 
"[I'm] just trying to make some adjustments, and really find out what's, what's the most important thing that comes first throughout…and that's family."
CO-PARENTING SUCCESS
The artist is practicing what he preaches with his social media feeds flooded with home videos of his two children. Beyond that, Ray J is also determined to have a positive approach to co-parenting with his children's mother, Princess Love.
Although Ray J and Princess Love are no longer a couple, they realize that spending time together is necessary for the sake of their children; the two are determined to still put their children Melody Love and Epik Ray first. Ray J elaborated, saying: 
"You got to make sure that you spend time, and I'm talking about parenting and being with the kids."
TUMULTUOUS RELATIONS
Ray J and Princess Love have had their fair share of differences and conflict with a rollercoaster ride of a relationship over the last few years. Princess filed for divorce in May 2020, dropped it soon after only to have Ray J file 4 months later. 
Princess Love will consider having a third child with the rapper. 
Preceding Princess Love filing for divorce, she claimed that the rapper had abandoned her and their daughter in Las Vegas. Ray J denied the allegations saying that they were "not factual." They reconciled for Epik's birth but split up thereafter.
POSITIVE RECONCILIATION
Despite all of the couple's ups and downs, they have managed to reconcile to such a degree that co-parenting is not only possible but successful due to Melody and Epik being both of the parents' top priority. 
On a VH1 show called 'Secrets Unlocked' Princess Love even went so far as to say that she will consider having a third child with the rapper but is only willing to do it as a business transaction and nothing more.
Princess Love shared a family photo on Instagram to wish Ray J a happy birthday, and from the looks of it, the family is content with where they are at. Regardless of their plethora of issues, these parents are willing to make it work. 
It is apparent in the content found on Ray J's social media feeds and how he speaks about his family, there is very little that can come between the artist and his loved ones.