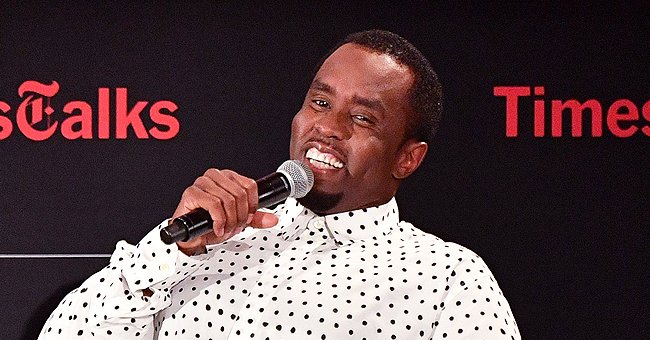 Getty Images
Diddy's Twins Jessie & D'Lila Look like Models Flaunting Their Long Curly Hair & Glowing Skin
Diddy's teenage twin daughters D'Lila and Jessie channeled their inner supermodels in recent photos shared on their Instagram account.
Twins D'Lila Star and Jessie James Combs are the perfect combination of their famous parents, music mogul Sean "Diddy" Combs, and the late model and actress, Kim Porter.
The 14-year-old girls recently posed for the camera, and the results were a stunning pair of photos that they shared on their joint Instagram page.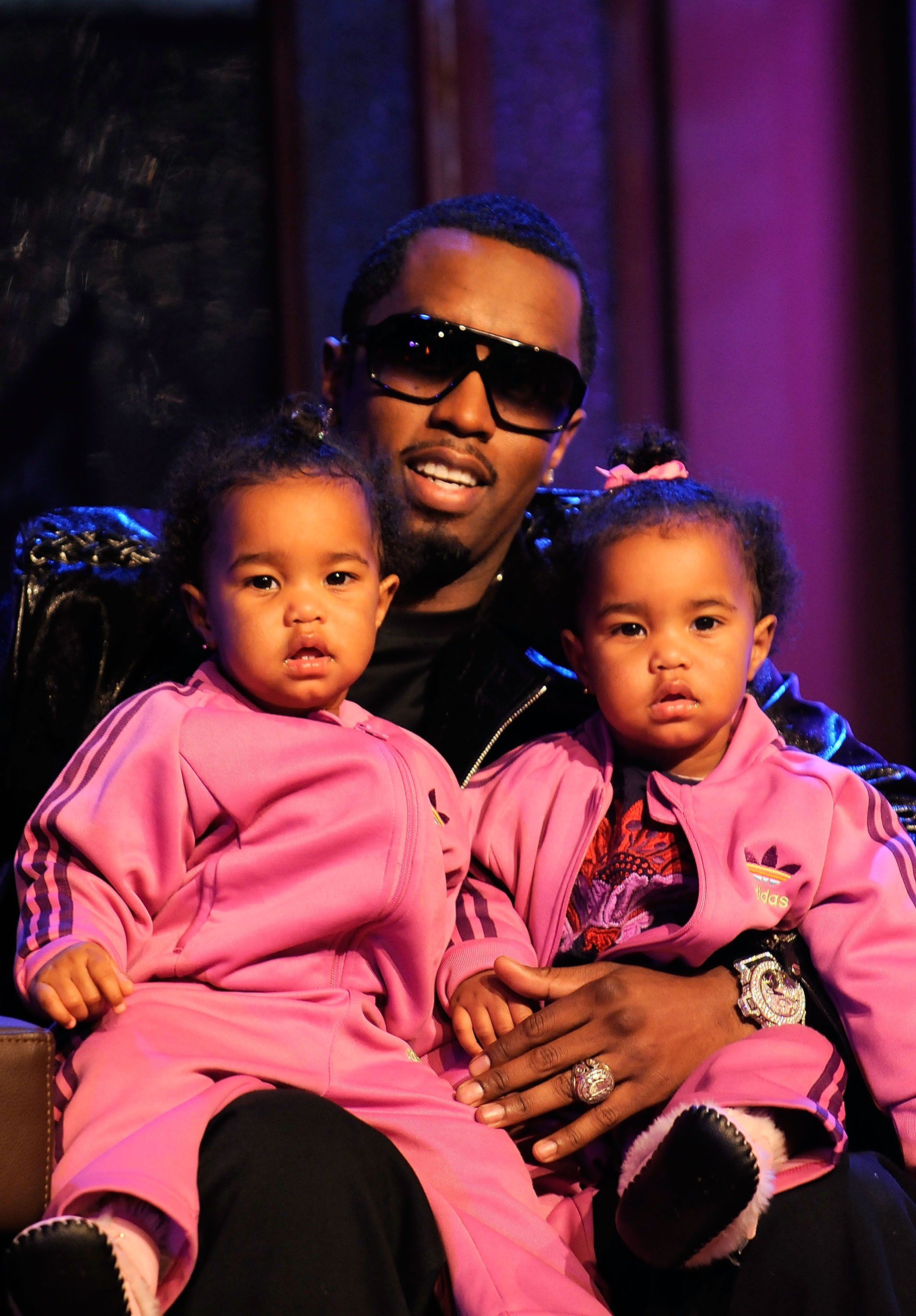 Sean Combs with D'Lila and Jessie Combs at the taping of MTV's "Making The Band 4" season finale at MTV Studios Times Square on March 22, 2008 in New York City. | Source: Getty Images
The photos featured the girls sporting black Sean John sweaters and similar long curly hair. The pics were taken in a dark room with the light shining on their faces. The post was captioned:
In one snap, D'Lila and Jessie faced away from the camera, while in the second one, they gazed deeply into the camera as the light radiated across their faces.
Fans of the girls fell in love with the pics and took to the comments section to compliment them on their potential as models and their strong resemblance to their mother.
After Porter's untimely death, Diddy stepped up to close the void that she left in their lives.
One fan commented, "The older they get they are so beautiful like their mother," while another added, " One resembles mom more and the other Diddy!" A third fan exclaimed, "Two Lil Kim Porters? so beautiful!!"
THE TRAGIC LOSS OF A MATRIARCH
Porter passed away suddenly in November 2018 after suffering from lobar pneumonia. She was 47 years at the time, leaving behind a heartbroken Diddy and four children.
Besides the twins, Diddy and Porter also shared a son, King, 23. Their blended family included Porter's son, Quincy Brown, 29, from her first marriage, and Diddy's two kids, Justin, 27, and Chance, 15, from previous relationships.
After Porter's untimely death, Diddy stepped up to close the void that she left in their lives. In his interview with Essence, the rapper described the changes that had taken place since losing his long-term love. He said:
"The lens of me as a father was combined with the lens of a mother. I had to immediately tap into my feminine side and that protective side."
With Porter gone, Diddy has continued to raise his kids alone, dedicating time to bond with the twins, attending events with them, and watching them practice volleyball at home.
The "I Need A Girl" rapper's efforts have not gone unnoticed. The girls expressed their appreciation to him with a heartfelt tribute on Instagram when they celebrated his 51st birthday in November last year.
Please fill in your e-mail so we can share with you our top stories!