Usher Puckers up to Kiss His Girlfriend as She Holds Their Baby with Thick Black Hair (Photo)
Singer Usher's girlfriend, Jennifer Goicoechea, shared a picture on her Instagram Story that showed her leaning in to kiss the former while holding their newborn daughter. 
"Confessions" singer Usher Raymond and his girlfriend Jennifer Goicoechea are spending quality time together with their baby daughter Sovereign Bo.
Goicoechea shared an adorable snapshot on her Instagram Story that showed her, Usher, and Sovereign in front of the historical Selma Historical Bridge Crossing in Alabama.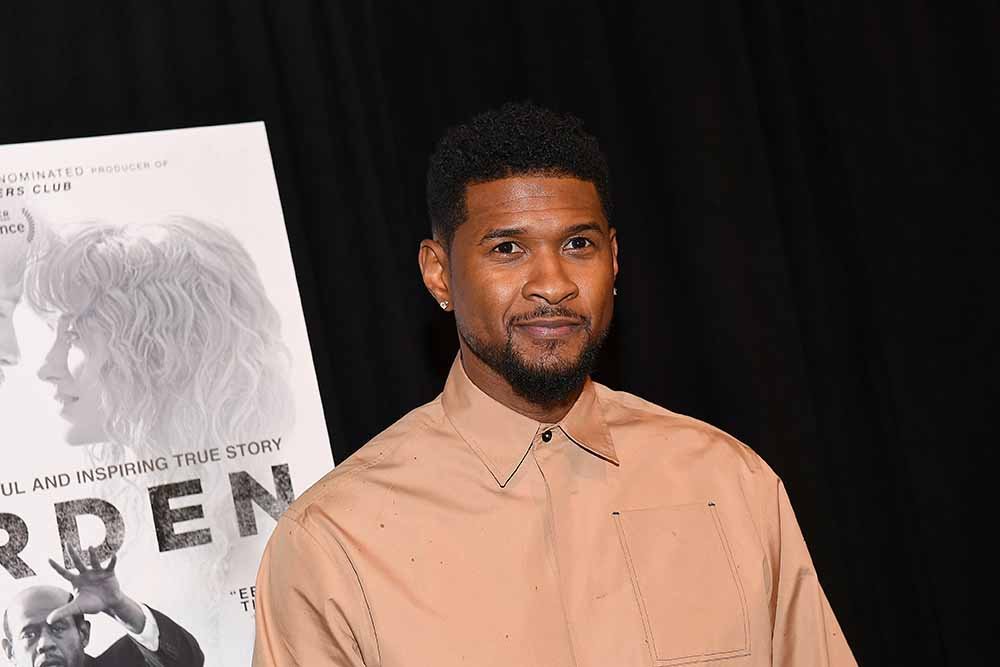 In the picture, Usher wore a brown jacket over a black top and spotted a cute-looking haircut. Goicoechea wore a navy blue hoodie and purple hat. She carried their cute daughter in a baby carrier strapped to her body. 
The cute couple closed their eyes as they leaned toward each other for a kiss. In the picture's caption, Goicoechea wrote, "Historical sights with bae and baby," before adding a red heart emoji. 
Usher and Goicoechea welcomed Sovereign on September 30, 2020. The singer and songwriter took to his Instagram page to announce his daughter's birth. 
He shared a picture that showed Sovereign's little fingers in between two of his fingers. In the post's caption, Usher wrote that he and his girlfriend felt blessed and full of love with their daughter's arrival. 
Usher said his children are his priority and that he never knew he could be so happy just hanging out with them.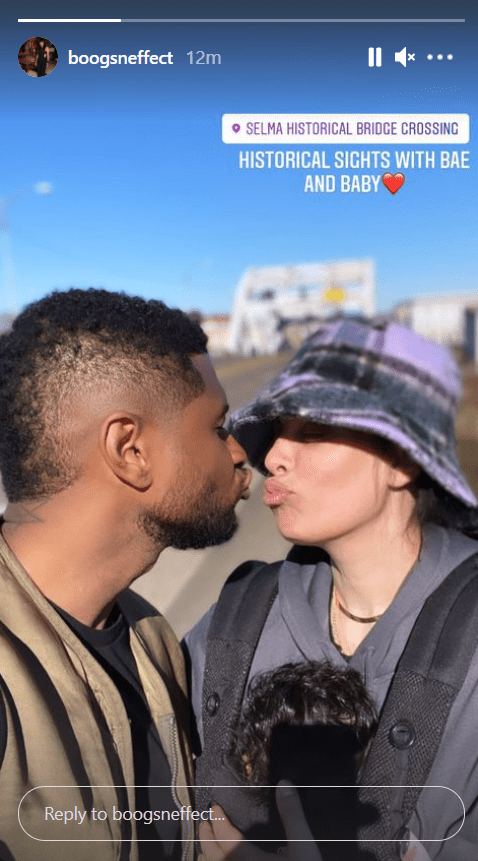 Usher and Goicoechea shared their daughter's first pictures on November 11. The "U Remind Me" singer posted a cute photo that showed him gently kissing Sovereign's forehead. 
In the post's caption, he wished Sovereign a happy 11:11, revealing that he thought she would arrive on that day but that she had a different plan. 
Besides his adorable daughter, Usher is also a father to two sons, Usher "Cinco" Raymond V, born in November 2007, and Naviyd Ely Raymond, born in December 2008. He shares his sons with his ex-wife, Tameka Foster.
The singer enjoys being a father to his children and revealed in a previously reported interview that despite his musical accomplishments, he is a dad first and foremost. 
Usher said his children are his priority and that he never knew he could be so happy just hanging out with them, adding that he was born to be a father. 
In July 2008, when he was still a father of one, Usher showed how much of a good father he was when he said that raising his son was a priority he took seriously. 
The singer said he represents what his kids would become and wants them to look up to him as an example. There are no doubts that Usher is an incredible dad to his kids and will continue to be there for them always.