Ashton Kutcher & Wife Mila Kunis Both Star in Hilarious Cheetos Commercials for the Super Bowl
"That '70s Show" stars and married couple Ashton Kutcher and Mila Kunis appeared in two teases for an upcoming commercial to be aired on the Super Bowl.
Husband and wife Mila Kunis, 37, and Ashton Kutcher, 42, both rose to fame together by starring in the comedy series "That '70s Show" from 1998 to 2006, both ever since then they have seldom shared the screen.
But soon the public might have a chance to see them collaborate on a Cheetos campaign for the upcoming Super Bowl LV, with the snack brand launching two teaser clips recently, starring Kutcher and Kunis respectively.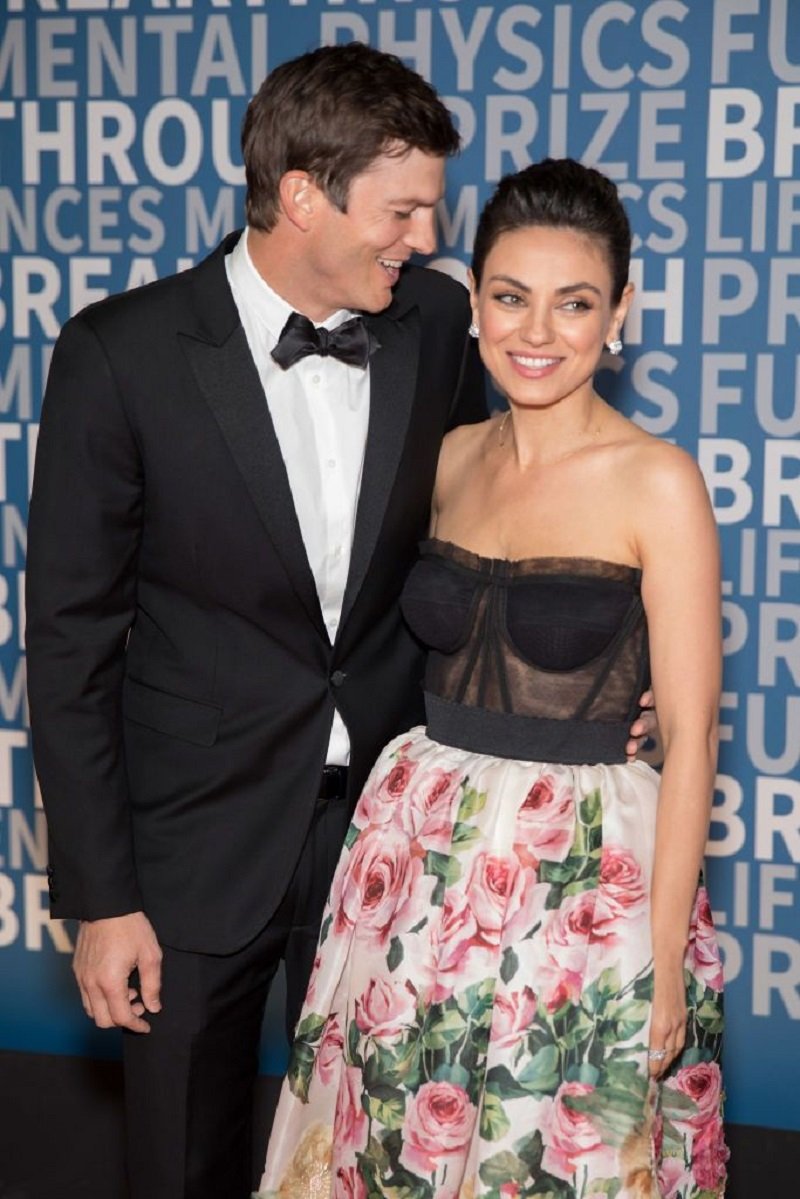 First, on January 14, 2021, Cheetos took to YouTube to share a 35-second teaser titled "Evidence" and starring Kutcher. "The evidence is mounting. See what happened. 02.07" reads the description.
The video starts with Kutcher walking into a room on his own to check a package containing a few security camera stills. After a visibly agitated Kutcher goes through it and finds a bag of Cheetos, he says "I knew it" before the cut.
WE'LL HAVE TO WAIT
It will be only on February 7 when we learn how this hilarious mystery will unfold, but the campaign for Cheetos' new Crunch Pop Mix, which had already caught the public's attention when two other stars made their appearance.
On January 19, Cheetos unveiled the second teaser of the campaign, title "Advice" and starring Kutcher's wife Kunis, and it opens with the actress delivering an over-the-top dramatic monologue to the camera.
"What exactly are you insinuating? You think that I would do that to you, to go behind your back after everything that we've been through?" I can't even look at you!" Kunis can be heard saying before bursting into tears.
It's only then when 52-year-old rapper Shaggy surprisingly enters the picture to apparently give Kunis a piece of advice on how to make what seems like some sort of alibi more credible. As the video goes to black, Shaggy's "It Wasn't Me" plays.
WORKING TOGETHER
Even though Kunis and Kutcher appeared in these teasers separately, they are expected to reunite on the screen when the full commercial debuts during the Super Bowl LV.
Kunis and Kutcher have been an item since 2012, when they first become romantically involved, more than ten years after they met as teenagers while co-starring in "That '70s Show."
In 2005, one year before "That '70s Show" wrapped, Kunis visited Kutcher's prank show "Punk'd," and it was only eleven years after that when the two shared the screen again when she guest-starred on "Two and a Half Men" in 2014.
That same year, Kutcher and Kunis became parents when they welcomed daughter Wyatt Isabelle in September. The couple married in 2015, and a second child, son Dimitri Portwood, followed in November 2016.