Tiffany Haddish Is Barely Recognizable as She Debuts a Shorter Haircut — See the Signature Look
"Like a Boss" star Tiffany Haddish is fully into the next season of her comedy series on Netflix, and she gave her new iconic look an update to keep her fans tuned.
41-year-old actress and comedian Tiffany Haddish is not afraid to modify her look in order to promote her comedy series "Tiffany Haddish Presents: They Ready" which is set to debut its second season on Netflix next February.
On January 18, 2021, Haddish took to her Instagram account to share that she had used her latest visit to the hair salon to trim her hair to have a promotional message about the series written on the back of her head.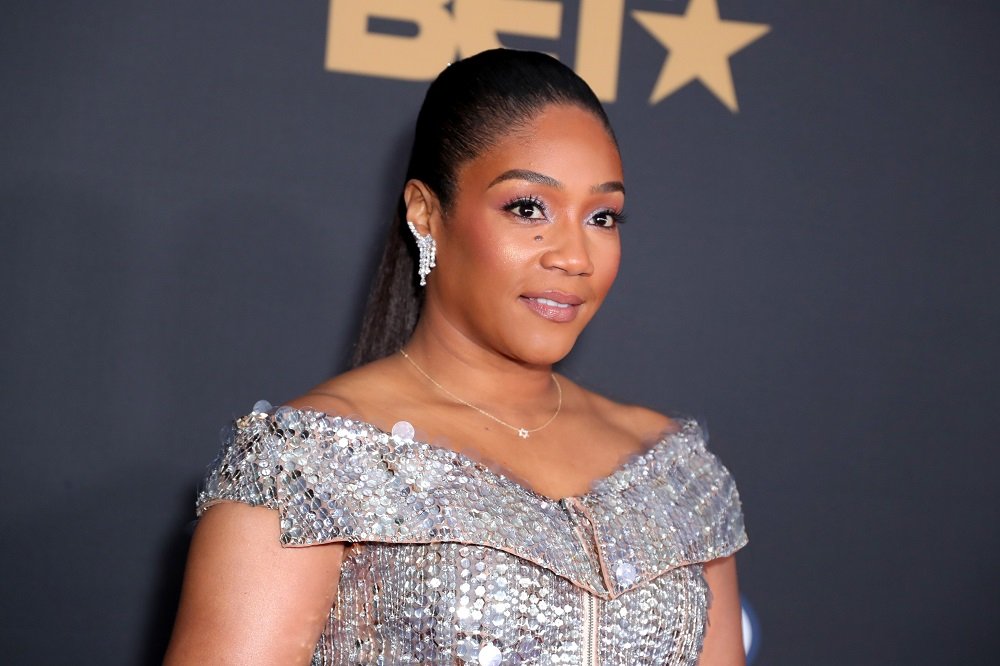 Haddish posted a video of herself at the hair salon as she got a new buzz cut, four months after she debuted her shaved-head look in September, and she shared how much she loves her new haircut in the post's caption, writing:
"Results of the She Ready hair cut by @lamarr_randle I Love this haircut!!!!❤️❤️❤️"
Apart from trimming her hair and getting a buzz cut, Haddish had the words "She Ready" sprayed on the back in gold lettering, a reference to the upcoming return of "They Ready" to the video-sharing platform for a new season.
Haddish's hairstylist, LaMarr "Kispbynature" Randle, whom she mentioned in her post and can be seen interacting with her at the salon, also took to his Instagram Stories to share a video of the actress walking around set with her new look.
A BODY TRANSFORMATION
As 2020 brought the COVID-19 pandemic and subsequent lockdowns and restrictions, celebrities found themselves with more time at home than ever, and they took to different activities to adapt to this unplanned situation.
Haddish chose to spend much of that time working on a full-body transformation, adopting a workout program and a vegan diet that focused on toning the actress's body.
This new fitness chapter follows her much-publicized weight-loss that she revealed in August, when she revealed to have dropped 20 lbs. since she started her relationship with rapper Common.
Back then, Haddish told podcast host Steve-O that her actual goal in working so hard during the pandemic was to get back the body of a track and field athlete, which she considered the healthiest and most appealing.
In the same interview, she also acknowledged how much good it had done to her life to have a partner such as Common, and she described theirs as the best relationship in which she has been.
The new place in which she is now emotionally also gave Haddish the courage and confidence to follow her impulse of shaving her head, and she revealed that Common actually helps her keep it nice and short.