Michelle Obama Looks Glamorous Sporting a Leather Jacket in a Photo with Kerry Washington
Kerry Washington posts a Throwback photo of herself with Michelle Obama, looking stylish, for the former first lady's 57th birthday. Mrs. Obama is set to attend the inauguration of President-elect Joe Biden on Wednesday. 
Michelle Obama has long been heralded for her glamorous fashion. A recent photo shared by Kerry Washington of herself with the Former First Lady is a true testament to that fact. 
In the photo, Mrs. Obama sports a black leather jacket accented with red embroidery at the shoulders, sleeves, and zipper. Underneath, the "Becoming" author wore a black silk blouse with lace detail.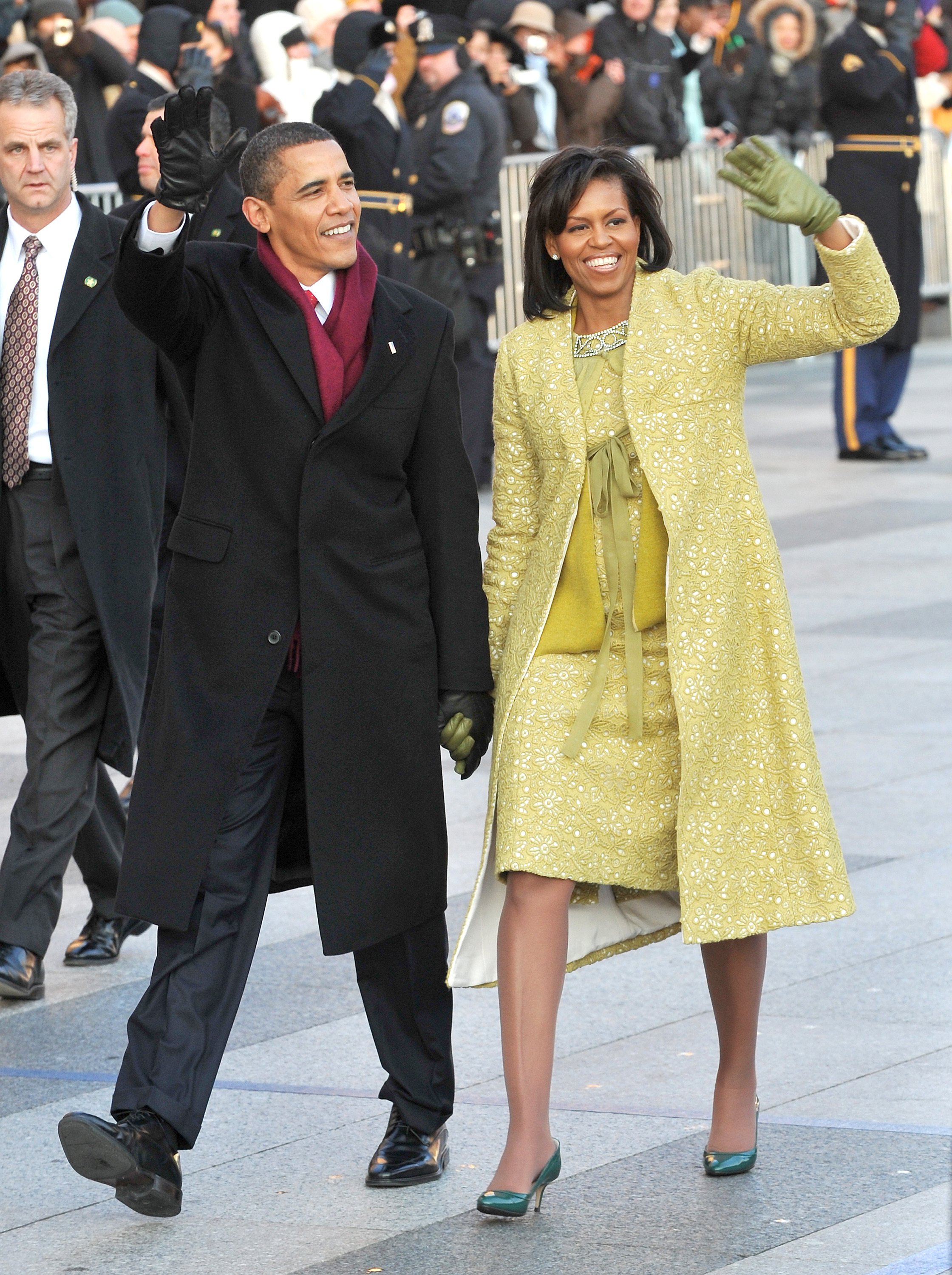 Washington sported a casual look with a grey knit jersey and matching scarf, with her hand hooked around Mrs. Obama's. Her hair was slicked back in a ponytail as she leaned into Mrs. Obama.
The actress's caption drew several compliments from celebrities and fans, including her "Little Fire Everywhere" co-star, Reece Witherspoon. Washington expressed her love for Mrs. Obama as she wrote: 
"I think the thing that amazes me the most is how you are able to go anywhere and do anything all the while being your most true and authentic self."
The 57-year-old received several good wishes, including Dr. Jill Biden, who is soon to be First Lady. The Vice President-Elect, Kamala Harris, thanked Mrs. Obama for strengthening the next generation of leaders, adding she and others were better for it.
Mrs. Obama ended off her Sunday with a natural black and white selfie on Instagram, wearing no makeup with her hair worn curly, accompanied with a thank you message. 
The Obamas are expected to join the Clintons, and the Bush's for the inauguration. 
Of course, the birthday wouldn't be complete without a message from the Former President, Barack Obama. In October, the enviable couple celebrated their 28th wedding anniversary, marked with a message from Mrs. Obama to her husband. 
For his wife's birthday, the Former President treated fans to a picture of a much younger Mrs. Obama, standing next to a palm tree with her hair pulled back. He captioned it with the sweetest message, writing: 
"Happy birthday to my love, my partner, and my best friend. Every moment with you is a blessing."
Last August, Mrs. Obama opened up about managing a mild form of depression due to the impacts of quarantine, and the country's social and political climate, on "The Michelle Obama" podcast.
She referenced the racial tension sparked by George Floyd's death, which sparked the BLM protests as contributors to her feeling despondent. The upside was getting to spend more time with her daughters, Sacha,19, and Malia, 22. 
Mrs. Obama also recently chastised the outgoing president, Donald Trump, for his inability to accept an election defeat, thus making him responsible for the nation's riots on capital hill. 
The Obamas are expected to join the Clintons and the Bushs for Biden and Harris's inauguration as the incoming President and Vice President on Wednesday.