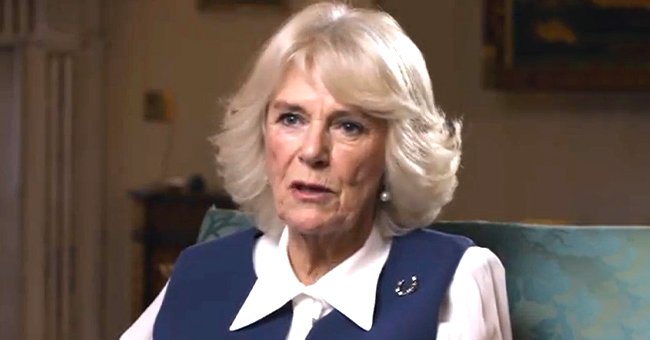 Instagram/duchessofcornwallsreadingroom
Camilla, Duchess of Cornwall Wears an Unexpected Sports Accessory along with Her Gold Bracelets
Prince Charles's wife, Camilla, was spotted with an unexpected accessory when she appeared in a video to talk about her newly launched book club, "The Reading Room."
On Tuesday, the Duchess of Cornwall, Camilla, spoke about her hopes for "The Reading Room," her recently launched book club in a new video shared by the club's official Instagram page.
Camilla is seated on a blue chair in the video as she talked excitedly about her new project. She was clad in a blue and white pinafore dress. On her left hand were her gold bracelets and an unexpected sports accessory.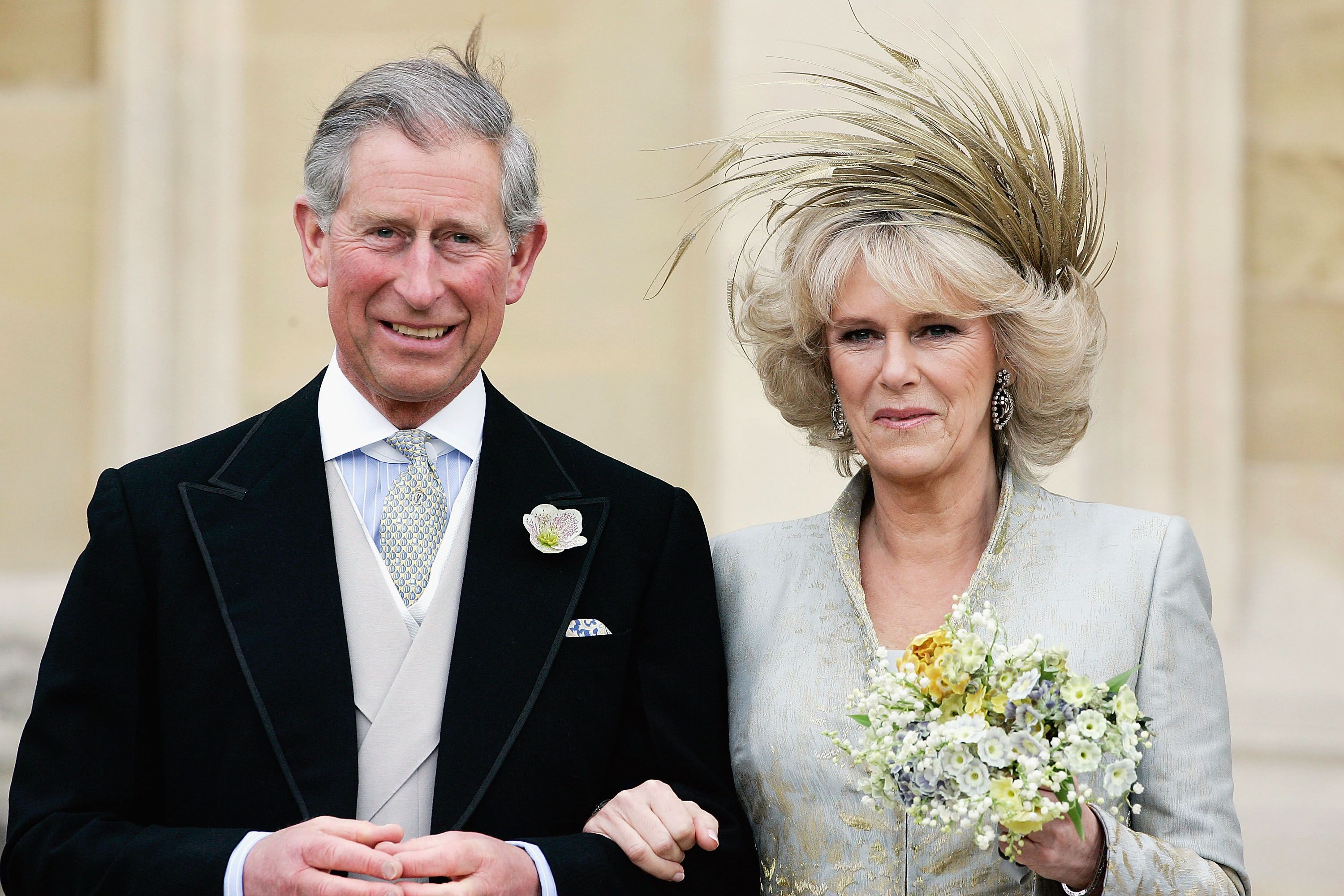 Prince Charles and Duchess Camilla during the Service of Prayer and Dedication blessing their marriage at Windsor Castle on April 9, 2005, in Berkshire, England | Photo: Getty Images
The unexpected accessory is the "FitBit," a fitness-tracking device. This is not the first time Camilla has been spotted wearing the sports accessory; she was previously spotted doing so during royal engagements as far back as July 2020.
The duchess might be wearing FitBit to try to keep up with her husband, Prince Charles, who she previously described as the fittest man of his age that she knows due to his love for walking.
In a radio interview last year, Camilla said her husband is like a mountain goat and leaves everyone else miles behind whenever he walks.
When Camilla is not trying to keep up with her husband's pace, she enjoys reading books and said in the video "The Reading Room" shared that she hopes to inspire more people to read with her virtual book club.
The couple seemed to be off on a ramble as evidenced by the walking sticks they held in their right hands.
Camilla said she would very much love for reading to be something everyone can delve into. She further said the book club is for people's enjoyment.
The 73-year-old also said that she believes people can get more enjoyment when reading if they see the authors' short snippets and their reason for writing their books. She further said:
"I just think it's because I love reading myself. I think a lot of other people also get a huge amount of pleasure from it."
Camilla described reading as a lovely way of communicating and further revealed that she gets letters from people from all over the world whenever she puts out her original reading list.
In these letters, people ask if she has read a particular book or suggest books she may enjoy. Apart from walking and reading, Charles and Camilla also enjoy spending their time celebrating with fans.
The couple spent their last Christmas holiday at Highgrove House and showed a glimpse of their celebration with their fans with an adorable portrait they shared.
Camilla is clad in a green parker coat that she matched with skinny blue jeans in the portrait. She also held a furry hat in her left hand. Meanwhile, her husband wore a green pullover over a white shirt. He also wore an outdoor coat that matched that of Camilla.
The couple seemed to be off on a ramble, as evidenced by the walking sticks they held in their right hands. Despite their ages, Charles and Camilla continually show that they make for a fit couple who enjoys everything they do.
Please fill in your e-mail so we can share with you our top stories!