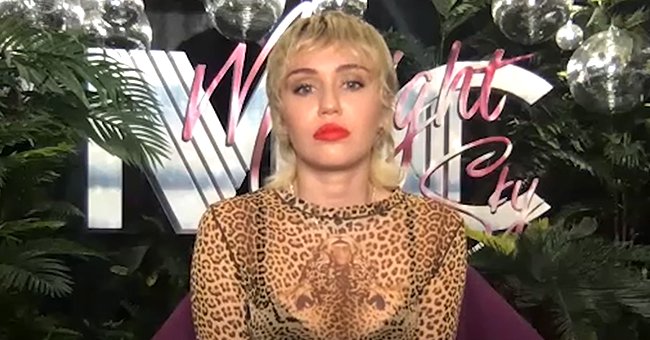 YouTube/KiSS 92.5
Miley Cyrus Reveals She Is More Attracted to Women Than Men — Here's Why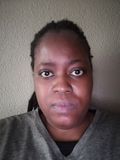 Songstress Miley Cyrus once took part in a podcast interview where she revealed some personal secrets about her life. One of the things she shared was which gender she's more into.
Miley Cyrus, 28, was once interviewed for Barstool Sports' "Call Her Daddy" podcast, and the interview has recently resurfaced. In it, the star opened up about her sexuality and her preferences.
Cyrus admitted that she was more attracted to women more than men. She had the interview in the comfort of her home as the host, Alexander Cooper, had agreed to it, and the singer made this confession:
"Girls are way hotter. We know this."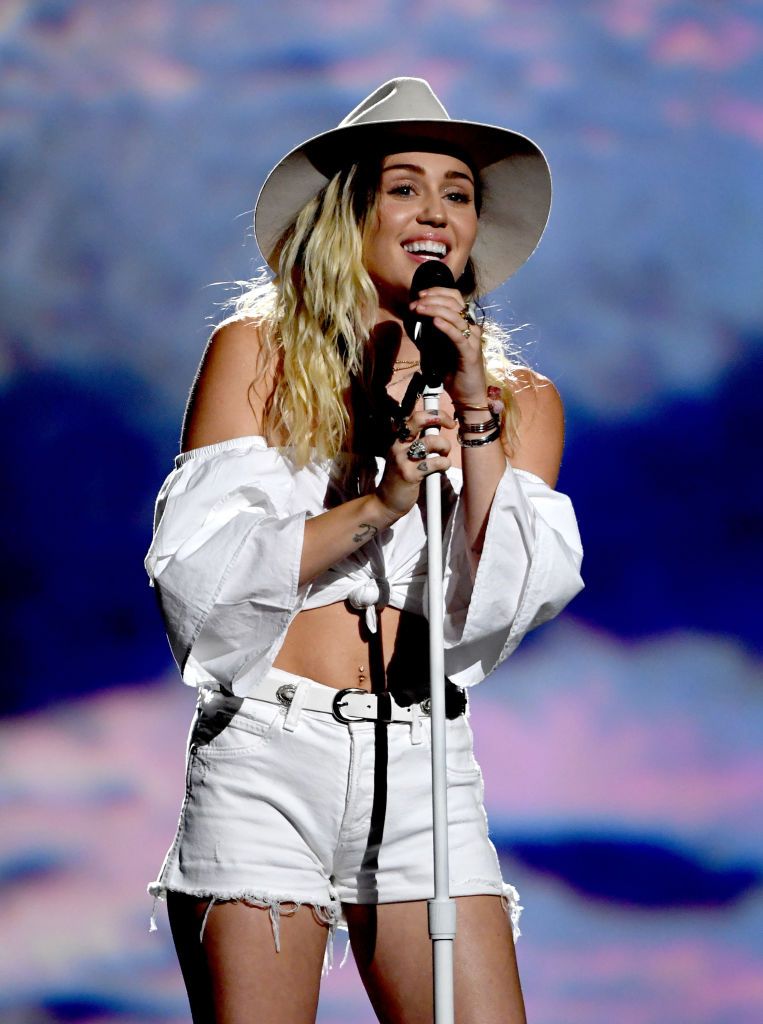 Miley Cyrus performs onstage during the Billboard Music Awards at T-Mobile Arena on May 21, 2017, in Las Vegas, Nevada | Photo: Ethan Miller/Getty Images
The artist shared how she thought penis sculptures, especially those from ancient times, were wonderful and all. However, Cyrus confessed that she wasn't interested in men other than sculptural forms or art pieces.
The singer compared male and female genitalia, noting how the latter was prettier. The actress also spoke openly about her preference for same-sex relationships even though she doesn't label herself as a lesbian.
Cyrus revealed that she was okay with dating a successful woman too or more successful than she was. However, the "Prisoner" singer found herself being the dominant one, stating:
"Even in my relationship with men, a lot of the times, I kind of hold a more dominant space."
The singer admitted that she realized she was into women when she was just a child. She shared with Cooper how she was attracted to Disney's Minnie Mouse when she was only an 11-year-old child.
Cyrus fans know that she was briefly married to actor Liam Hemsworth, 31, with their divorce finalized in January 2020. The "Hannah Montana" actress dated other people during their separation.
She was linked to musician Cody Simpson, but they ended things over the summer after dating for ten months. Cyrus also had a thing with Kaitlynn Carter before her separation from Hemsworth was announced.
In 2018, she and her then-fiancé lost their home during the Woolsey Fire, and the incident affected their relationship badly. She spoke to Howard Stern on his SiriusXM radio show about the loss.
During the December 2, 2020, episode, Cyrus shared that they suffered a lot of trauma because of the fire. That led them to rush into marriage six weeks later, on December 23, 2018, at her Nashville home.
Besides the loss and challenges she's faced in life, Miley Cyrus is set to become an aunt!
The couple fell in love in 2010 while they were filming the movie "The Last Song." In a November 2020, interview the "Malibu" vocalist confessed to not crying over the divorce because it wouldn't change anything.
Besides the loss and challenges she's faced in life, Cyrus is set to become an aunt! On Monday, her younger brother Braison, 26, announced that he and his wife Stella were expecting their first child together.
The musician was thrilled about the news as she called herself "Aunt Swinkle" on her brother's post. Braison is the youngest son of musician Billy Ray Cyrus, 59, and his wife Tish, 53, and Noah, 20, is their sibling.
Please fill in your e-mail so we can share with you our top stories!