Chaka Khan Defies Her Age Flaunting Her Leg in a Trendy Brown Coat in Throwback Clip from 2018
Chaka Khan perfectly embodied her ever-youthful figure in a throwback image she displayed in her recent media update as she rocked a chic outfit.
Iconic singer Chaka Khan has had a long career in music with an amazing voice that has resonated from the '70s till today. Like her evergreen songs that capture the hearts of her fans, the singer makes age just a number.
Khan recently shared a clip of herself from 2018 where she was flaunting her stunning figure and looking as evergreen as always. It seemed she was on set as she elegantly rocked a brown leather trench coat.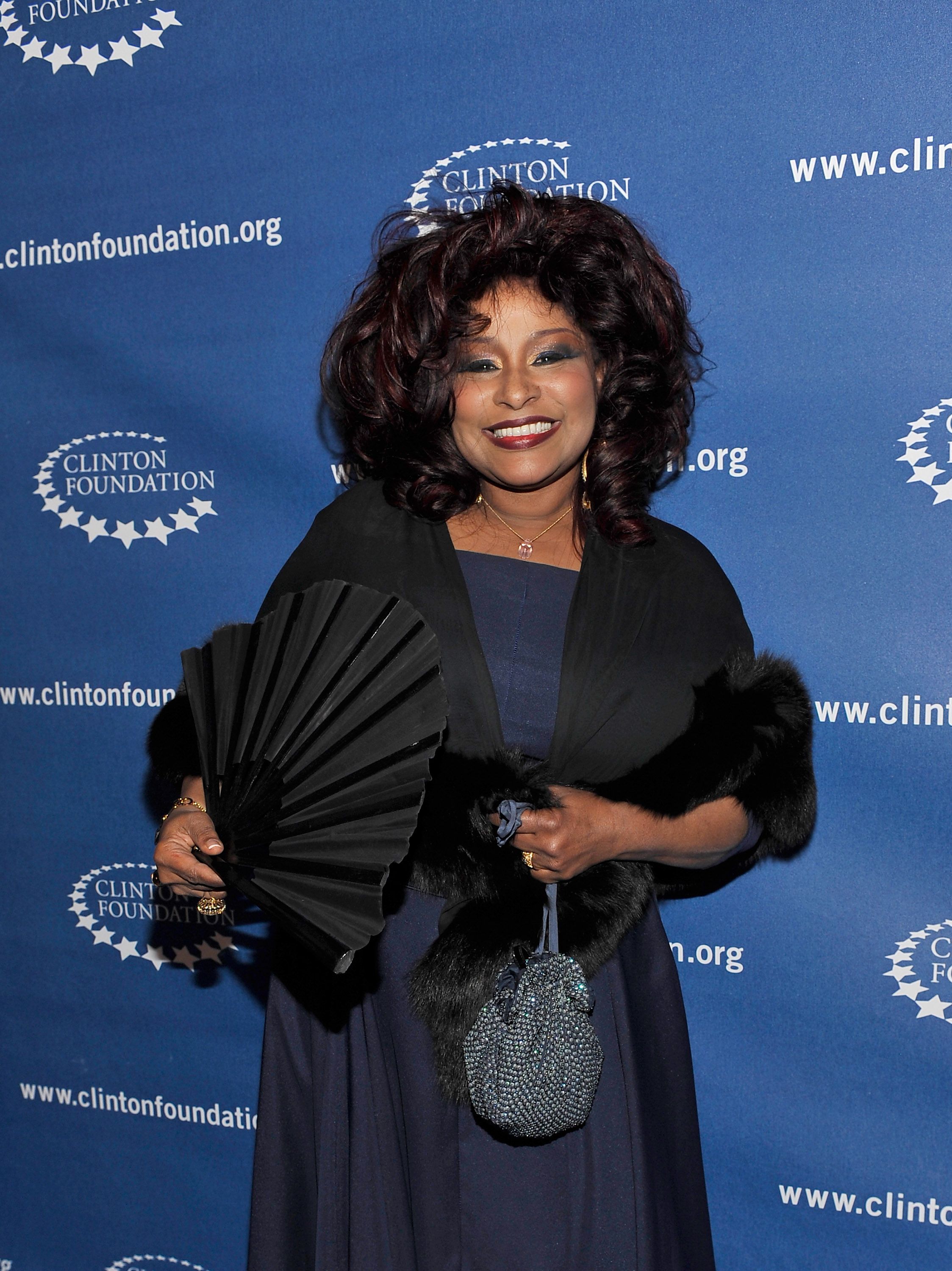 Khan spiced up her sizzling look with smokey makeup, large golden hoops, and bracelets. While she went about her beauty business,  striking sultry poses for her photoshoot, the legendary musician whipped out her hand fan. 
Through the years, Khan, 67, has established her fashion statement and signature look that includes blown-up curls, exquisite makeup and stylish wears every now and then. 
One spectacular thing about her fashion routine is the "Ain't Nobody" crooner had grown in time to trust herself at doing the perfect makeup look whether she appeared on the red carpet, attending a star-studded party or a function.
Besides keeping her outward appearance up to date, [Khan] never neglects her well-being.
Khan once shared that having to be quick about changing her looks as it fits a different occasion, while on the go, made her really good at doing her own makeup. 
The "Like Sugar" singer noted that she studied the intricate parts of her face so she could perfectly apply makeup to her taste. Because of her freckled nose, the iconic music star leaves make up off that zone to make the freckles visible.
She merely accentuates with a straight swipe of a highlighter across the bridge of her nose. The star makes sure to thicken her lower lid with an eyeliner that does not easily wear off. 
Khan goes on to apply a sweat-proof powder and contour for her jawline and chin before moving on to her lips with a deep purple liner that is brushed up to her signature magenta lippie. 
Besides keeping her outward appearance up to date, the ten-time Grammy winner never neglects her well-being. Once speaking to HuffPost, the star opened up on how she embarked on her weight loss journey to curb diabetes. 
The star noted that she was on medication for type 2 diabetes for a while before she made a decision to do more than take medicines. She told the news site:
"What I did was stopped eating and went on a strict unconditional fast for a couple of months. And went off meat, became vegan…" 
Achieving her weight loss goal is one of the many milestones the 67-year-old has gotten in life. Through the early '70s to date, the pivotal music star rode on high in her 50-year career that is still very much active.