Savannah Chrisley Says She's Obsessed with Todd's Collaboration on These Non-alcoholic Drinks
Reality star Todd Chrisley recently partnered with a company that makes non-alcoholic drinks, and his daughter couldn't help but share her pride in the work her father was doing.
On Tuesday, January 19, 2021, Savannah Chrisley took her Instagram account to share an announcement about her father. The "Chrisley Knows Best" star shared a collaboration Todd Chrisley had undertaken.
The post revealed that Todd, 51, had joined up with Beckett's Tonics California. The family patriarch collaborated with the company that does non-alcoholic cocktails and spirits.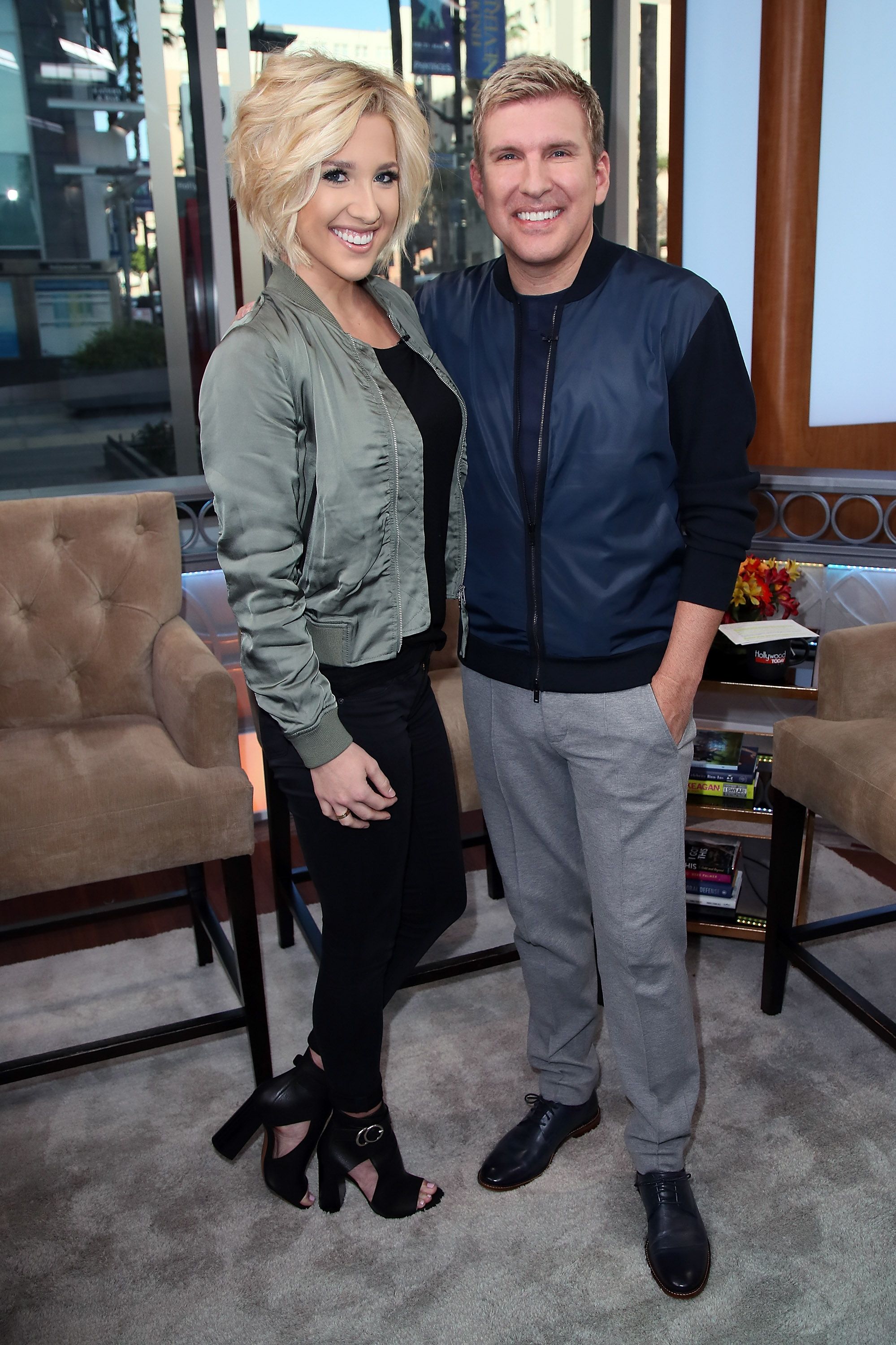 He joined up to help launch Beckett's new product line, available online and at Costco, BevMo!, and Kroger/Ralphs. Todd and some of his family are all set to work with the company to promote the new products.
The reality star's wife, Julie, their daughter Savannah and her brother Chase, 24, were all mentioned in the press release. Beckett's products would also be mentioned on their reality show under their deal.
However, the mentions would only begin later this year. Savannah's post included a photo of her father posing with some of the brand's products, and she revealed that she was obsessed with the drinks, adding:
"I could not be more proud of you @toddchrisley… I am sooo happy to have a healthy alternative to drinking!"
The reality star noted how being "sober curious" was meant to be the new cool trend. She promoted the brand by sharing how people didn't want to have nights they couldn't remember because of alcoholic drinks.
Savannah then encouraged her fans to try out Beckett's drinks and let her know what they thought of them. Todd and Savannah always have each other's backs, as illustrated in a recent interaction.
Last December, the family patriarch shut down a naughty fan who trolled his post. Todd shared an Instagram post of him and his daughter and noted how it was another day at work, meaning the filming of their show.
Todd's mother, Nanny Faye, also began the year with something special – a new look.
A fan responded to the real estate mogul by questioning him what kind of "work" he meant. The young woman's father answered the troll by telling them that it was the same work they watched weekly on USA Network.
To celebrate the New Year, Todd paid tribute to his family by sharing their nine photos on his Instagram account. However, he left out one family member, maybe intentionally or not, was his eldest daughter Lindsie.
His mother, Nanny Faye, also began the year with something special – a new look. She shared a promo video where she was seen showing off a lengthy blonde wig that was parted in the middle.