Stephanie Seymour's Son Harry Brant Died at 24 — Fast Facts about the Young Model
Stephanie Seymour's son Harry Brant died a few days ago at the age of 24. Though he was best known as a model, here are more facts to know about him.
Harry Brant, Stephanie Seymour's youngest son, with her billionaire husband Peter Brant Sr. recently passed away on January 17 at 24. As expected, this was devastating news for his family.
Harry maintained a low profile before his death, meaning there are many things fans may not know about him. Here are a few fast facts about the young fashion model.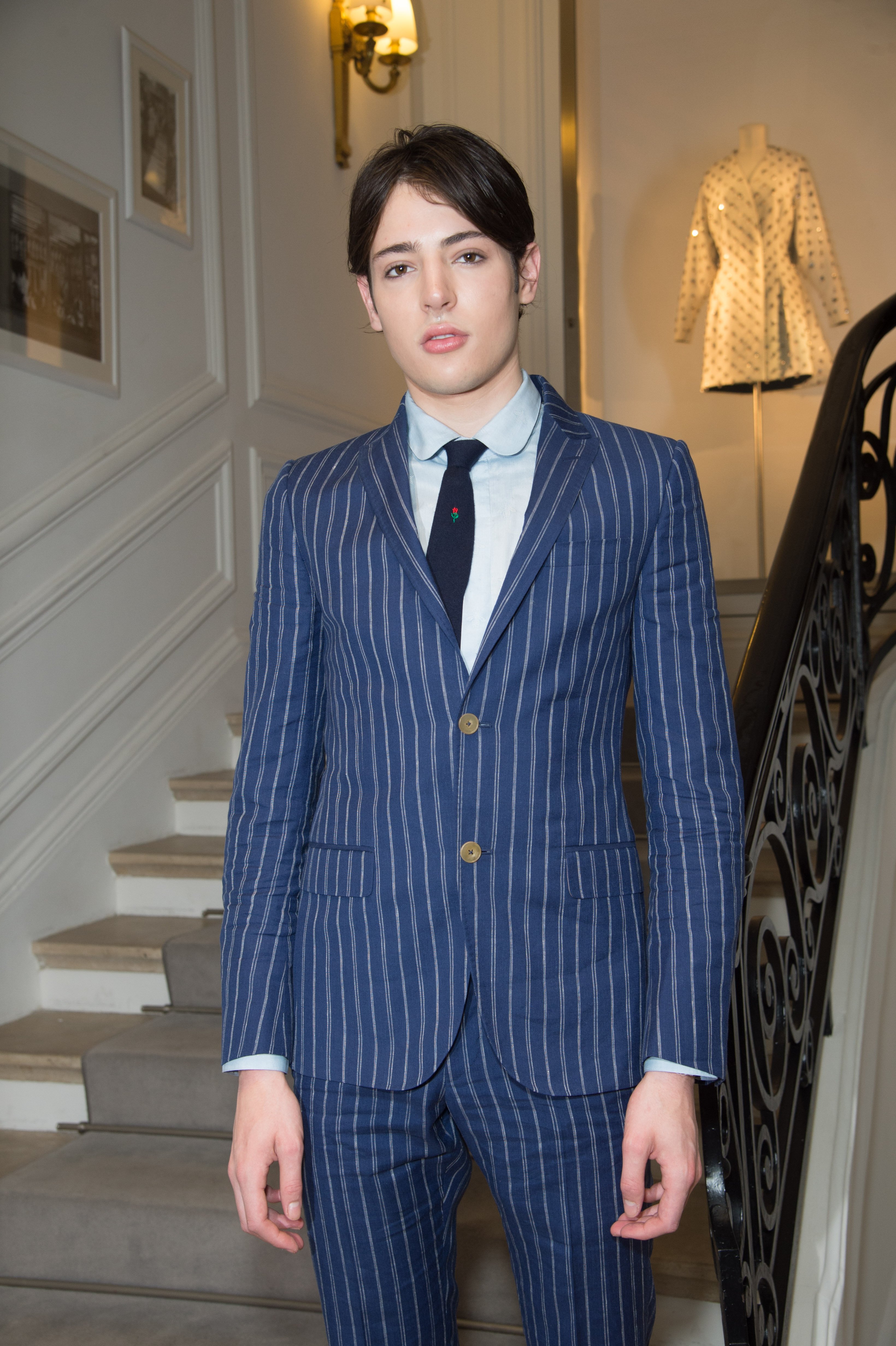 HE DIED OF AN OVERDOSE
Following his death, Harry's family reportedly released a statement revealing that the 24-year-old had passed away after an accidental overdose.
According to his family, Harry had suffered from addiction for several years and was only a few days away from getting rechecked into rehab when he died.
Despite the circumstances surrounding Harry's death, his family, however, chooses to remember him for the many positive parts of his short life.
FROM A FAMOUS FAMILY
As earlier mentioned, Harry is the youngest son of Seymour and Brant Sr. While his mom was once a famous Victoria's Secret supermodel, his dad is the owner of the publishing company "White Birch Paper."
Peter's company mostly focuses on publishing magazines, including interview magazines and many more. With two successful parents, Harry undoubtedly had more than enough inspiration to succeed.
LOVE FOR MAKEUP
With Seymour's run as a fashion and beauty model, it comes as no surprise that she owned a lot of makeup, something that would later rub off on Harry.
While speaking about his love for makeup and how he developed an interest in it, Harry, who shared a close bond with Seymour, admitted that his first contact with products was his mom's.
This early exposure turned into something Harry thoroughly enjoyed, and with time, he decided to start making his makeup products.
UNISEX MAKEUP LINE
Before his death, Harry had a genuine love for makeup. This inspired him to collaborate with his older brother, Peter Grant Jr., to create a collection for famous cosmetic company MAC.
The duo's makeup line comprised of different cosmetic products, including lip stains, and eyeliner, an eyeshadow palette as well as grooming products.
In addition to these, the brothers also had a skincare line made up of different products. The packaging of their collections is characterized by Harry and Peter's signatures, giving it a classy finish.
TROUBLE WITH THE LAW
While Harry might have been a promising model and makeup mogul, the young man also experienced some tough times over the years.
In 2016, when he was 20, Harry was arrested. Reports have it that he ran off after refusing to pay a taxi fare. He was later caught and charged with drug possession, larceny, and resisting arrest.
Following the news of his passing, Harry's loved ones have taken to social media to pay sweet tribute while revealing how they would remember him. Although Harry is gone, his legacy lives on in the hearts of his fans, his family, and all those who loved him dearly.