Jack Oscar Statham Is Already 3 — inside Rosie Huntington-Whiteley and Jason Statham's Romance
Celebrity couple Rosie Huntington-Whiteley and Jason Statham have a three-year-old son Jack Oscar Statham and have been engaged since 2016.
Rosie Huntington-Whiteley and Jason Statham met at a party in London in 2009. Unexpectedly, the then 23-year-old Victoria's Secret Angel and the action star fell in love.
The couple has been together ever since and consolidated their commitment to each other by becoming engaged in 2016, and a year later they announced that they were expecting their first child together.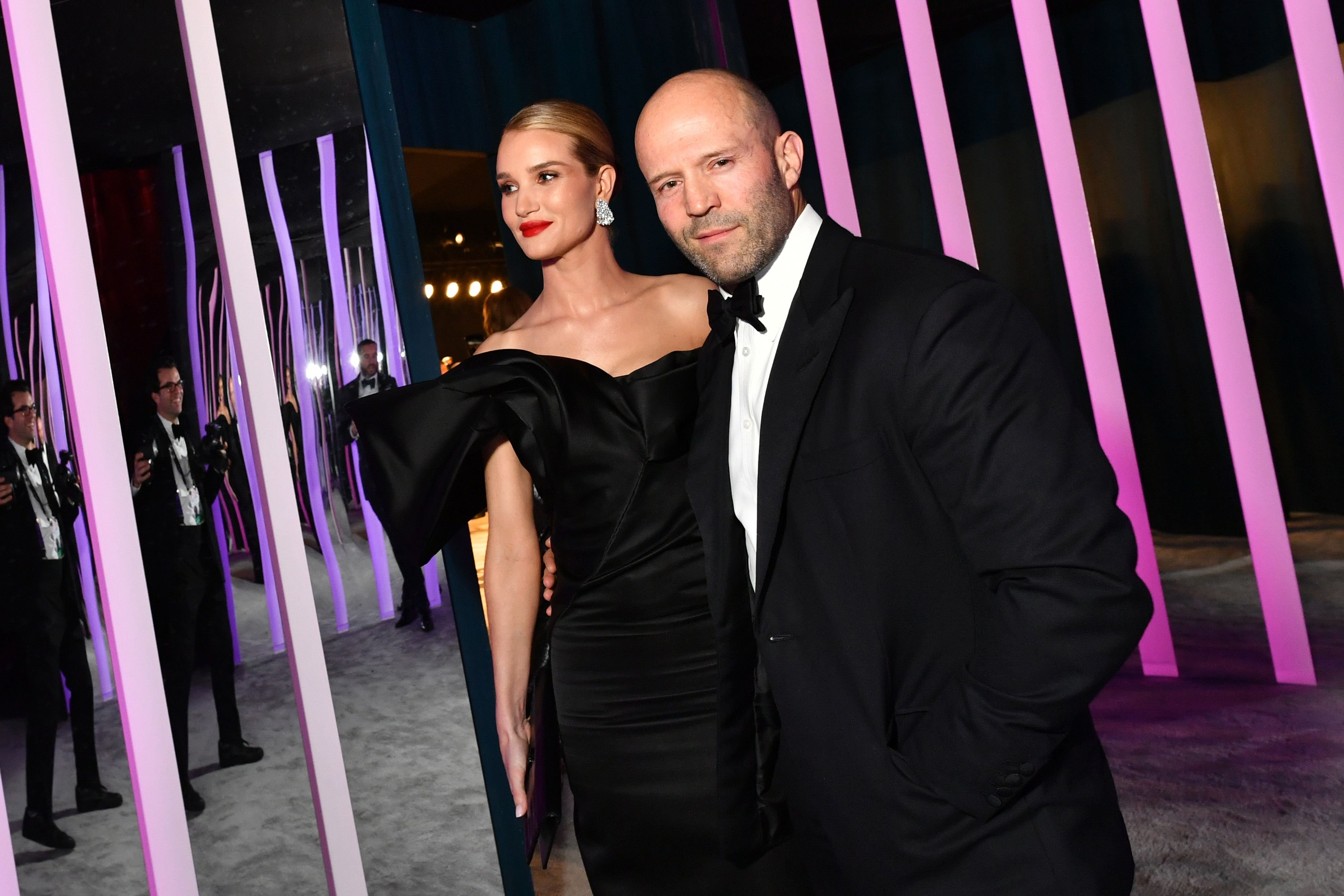 INSTANT CHEMISTRY
Rosie revealed that she and Jason were instantly smitten by each other, but because of their celebrity status, they decided to keep their budding romance under wraps. It was months before they appeared in public together.
Both British nationals, Rosie and Jason divide their time between the UK and Los Angeles, where the actor spends most of his time filming, and have family homes in Britain and the USA. 
THE AGE THING 
When their relationship first began their age difference became a point of discussion, since Rosie is 33, and Jason is 53, but for the couple, it has never been an issue at all.
Rosie started modeling at 16 and became an overnight success, while Jason was a late bloomer who only started acting in his 30s. Jason was asked to model after competing in the British diving team by French Connection, and Tommy Hilfiger.
The snaps that Rosie does share are carefully chosen to catch only their son's profile.
THE ENGAGEMENT
Jason and Rosie became a feature of the fashion and movie industry events and red carpets over the next five years. Then reporters spotted a special ring on Rosie's finger in early 2016.
The couple announced their engagement but seemed in no hurry to set a date for the wedding. Rosie would comment that they were both focused on their careers, and marriage would come later.
BABY BUMP
A year later, in February 2017, Rosie stunned her Instagram followers by posting a snap of herself posing on a tropical beach in a zig-zag bikini, and displaying a noticeable baby bump.
In the caption, Rosie happily revealed that she and Jason were expecting a baby. Soon Rosie and Jason were stepping out on the red carpets, proudly flaunting their baby bump.
WELCOMING JACK
Five months after the announcement, Rosie gave birth to Jack Oscar Statham on June 24, 2017.  Rosie shared the first snap of the newborn holding her hand on Instagram and revealed his birth weight:  8.8lbs.
Jason never shares photos of Jack on social media, and the snaps that Rosie does share are carefully chosen to catch only their son's profile and to never reveal his face to the public.
BEST DAD
But if fans are wondering how the toughest action man in the world handles becoming a father and taking on nappy duty, rest assured -- according to Rosie, Jason is a hands-on dad. She said:
"He is very happy to get up at five in the morning and do daddy duty and let me sleep an extra hour. (...) He's a brilliant dad."
DOTING MOM
As for Rosie, the once self-confessed workaholic has found that motherhood has transformed her life and her priorities. Where once success was her focus, it is now her baby. She revealed:
"I am obsessed by him. I've never been more in love in my whole life."
HOLD THE WEDDING
Jack is now 3, and Rosie has admitted that rather than running for the altar, she and Jason are thinking about giving their son a sibling. Maybe then, she said, they'll hold a wedding with their children in attendance...