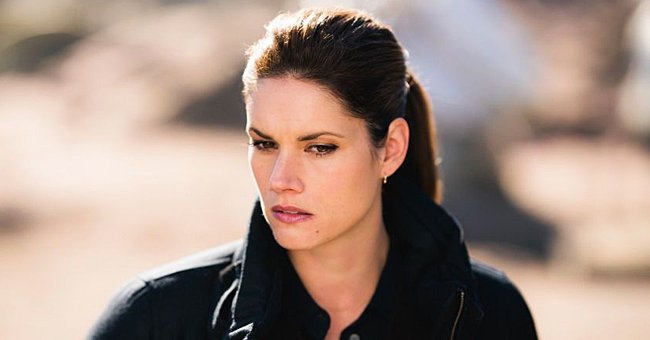 Getty Images
See 'FBI' Star Missy Peregrym's Funny Snap as She Posts a Sweet Update about 10-Month-Old Son Otis

Canadian actress Missy Peregrym shared an adorable photo with her son on Instagram. Peregrym also took the time to update her fans on her newborn baby; we have the amusing snapshot below.
"FBI" star Missy Peregrym posted a funny picture as she also shared a sweet update on her 10-month-old son Otis Paradis Oakley. The 38-year-old is a first-time mom.
The mom of one shared how she is balancing working full time and breastfeeding. Disclosing that it is one of the greatest challenges that she has ever come across.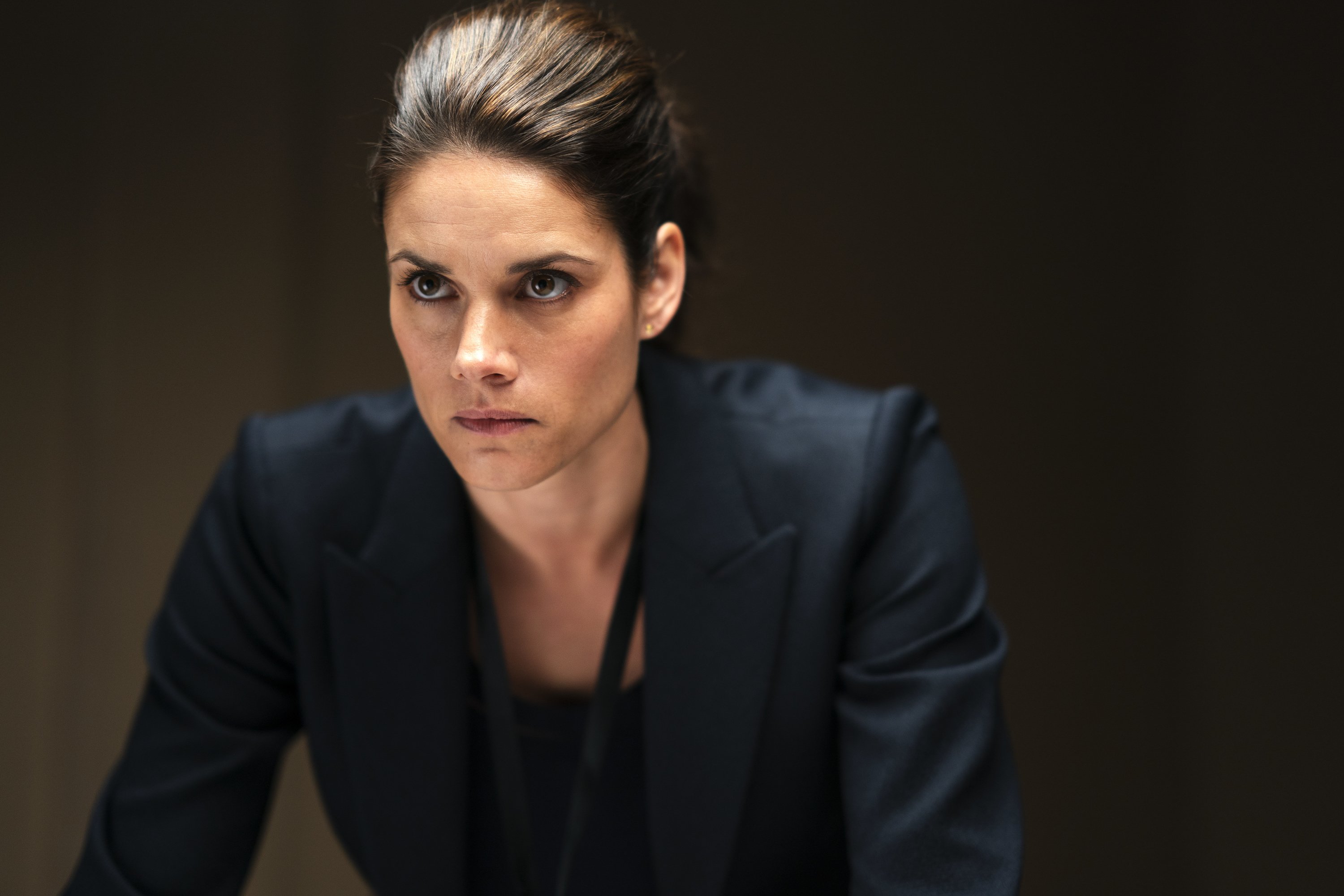 Missy Peregrym on the set of the crime drama series FBI on the CBS Television Network | Photo: Getty Images
"Working full time while breastfeeding is the most challenging task I have ever taken on," she wrote. Revealing that she is still adjusting to changes ever since she became a mom.
Peregrym added, "But the joy of him poking my eye is totally worth it." Little Otis certainly gave his mother a tough time in the picture, and he is super cute.
The delightful baby boy was dressed in an all-green outfit with adorable cotton baby boots. Looking all warmed up, he wore a blue beanie as he had his tiny hand on his mom's face.
The up-close image shows Peregrym wearing a white t-shirt and a black face mask. The "Wide Awake" actress had her head tilted as she tried getting her son's hand off her face with her eyes closed.
Peregrym and her spouse Tom Oakley first announced their pregnancy in October 2019. The news came after they had been married for close to a year - the former fashion model could not hold back the excitement of having a little one.
Taking to Instagram, she reportedly posted a boomerang video that featured two pairs of adult sneakers and a matching pair of baby sneakers dropped from the top of the camera's frame. Sharing a caption on the clip, Peregrym enthusiastically revealed that her family is expanding.
The baby news came as the Peregrym and Oakley were about to celebrate their first wedding anniversary. Oakley and Peregrym welcomed their baby boy on March 21st, 2020, at Lennox Hill Hospital in New York.
The "Heroes" star reportedly shared the wonderful news on Instagram and posted a picture of herself enjoying a snuggle with her then 1-month-old baby. Peregrym also shared a message appreciating the medical staff for bringing her son into this crazy world.
Before giving birth to her first-born child, Peregrym and her husband tied the knot on December 30, 2019, in Los Angeles. The pair reportedly had an intimate and fun evening with only family and close friends.
The actress donned a strapless Vivienne Westwood gown for their big day while Oakley wore a black Ralph Lauren tuxedo. The "Rookie Blue" star posted the wedding images on social media.
When she is not an attentive mother and a loving wife, Peregrym is also a flourishing actress. The Screen Award nominee started filming Season 3 of "FBI" in October last year.
Peregrym plays Special Agent Maggie Bell on the crime drama series, co-created by Dick Wolf. The "Stick It" actress and her co-star Zeeko Zaki who plays Special Agent Omar Adom Zidan, expressed their exhilaration of being back on set by sharing a fun video on social media.
Please fill in your e-mail so we can share with you our top stories!