FBI Star Missy Peregrym and Tom Oakley's Love Story as They Welcome a Baby
"FBI" star Missy Peregrym and her husband Tom Oakley have a fantastic love story, and the couple recently welcomed a new member to their family — their son Otis Paradis Oakley.
"FBI" actress Missy Peregrym was previously married to Zachary Levi, but things between them ended in a divorce. The actress has, however, found love again in the arms of her husband, Australian actor Tom Oakley.
Having been married for over a year now, the couple recently welcomed their first child together, Otis Oakley. Here is a look into their beautiful love story.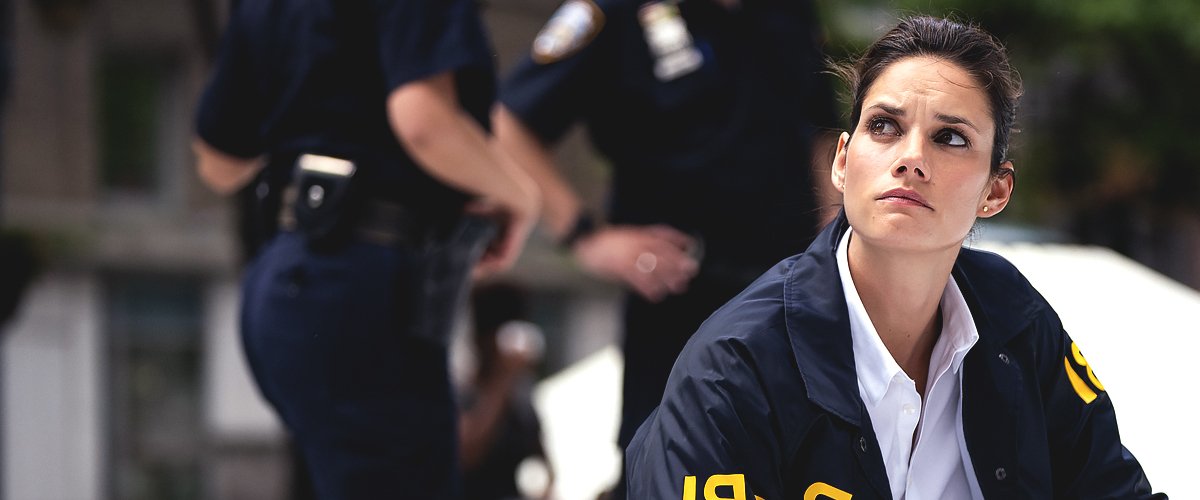 MISSY PEREGRYM AND TOM OAKLEY
Little is known of when Missy Peregrym first met Tom Oakley, but the couple got married in an intimate, private affair surrounded by close friends and family.
Although Missy did not share the details before their wedding, she confirmed that she had married Tom when she shared an Instagram post of herself and Tom posing as they wore matching sneakers on the 1st of January 2019. The couple had married in December of 2018.
According to sources who attended the event, the wedding was a fun and intimate affair doused with enormous amounts of love and laughter, which is typical of Tom and Missy.
For their big day, Missy wore a strapless Vivienne Westwood gown while Tom wore a black Ralph Lauren tuxedo. For the reception, the couple decided to change into a pair of matching sneakers.
To celebrate their first anniversary together, Missy shared a black-and-white image of herself and Tom while they shared an intimate kiss. She thanked him for such a great first year while alluding that she could not wait for them to parent together.
OTIS PARADIS OAKLEY
A couple of months before they celebrated their anniversary, Missy had announced that she was pregnant, and her baby was due in the Spring of 2020.
She made the announcement when she shared a Boomerang video that showed two pairs of adult sneakers leaning against a plant and a matching pair of baby sneakers dropping in front of the plant.
When Missy Peregrym was pregnant, she was asked if she wanted a baby boy or girl. Missy replied that she is fine with either sex as she had grown up with two sisters and understood girls to a certain extent.
She also expressed that she had spent her teenage and adolescent years as a tomboy, so she had an idea of how to handle boys.
On March 21st, Tom and Missy welcomed their son Otis Paradis Oakley at the Lennox Hospital. At the time of his birth, Missy did not share a picture, but a couple of days ago, she shared one of herself, and Otis snuggled up.
For Missy, who has expressed that wanting to be a mother has been one of her lifelong dreams, the birth of her son has the new mom over the moon.
On how she was able to cope with being pregnant and working at the same time, Missy revealed that she had the help of supportive people who went out of their way to ensure she was comfortable while working.
MISSY PEREGRYM AND ZACHARY LEVI
Missy Peregrym had previously been married to Zachary Levi and even took on his surname "Pugh."
Missy and Zachary had shocked everyone when they announced that they had gotten married as most people did not even know the couple had been dating. Although they had a thing a few years before, many did not think it had been rekindled.
The couple got married in a secret wedding somewhere in Maui and announced it on social media, but not up to ten months later, Missy filed for a divorce stating irreconcilable difference as the reason for their split.
Just like their surprise wedding, their split came as a shock. It was reported that Missy filed for the divorce on the 3rd of December 2014, which means roughly six months into their wedding, the couple had hit a rough patch.
However, since their split, both Missy and Zachary have not openly addressed what happened between them.
ACTING CAREER
Born Melissa Peregrym on June 16, 1982, in Montreal, Quebec, Missy spent most of her life in Surrey British Columbia.
Missy started her career as a model at the age of 18 and made her first onscreen appearance as a guest on "Dark Angels." Over the years, she went on to make appearances in various series and movies before landing a significant role in "Rookie Blue" as Andy McNally.
A sports enthusiast, Missy played soccer and once coached a high school basketball team. On how she hopes the roles she plays impacts others, Missy replied that she always wanted to give people something to believe in.