Toni Braxton's Son Diezel Flaunts Natural Curly Hair Modeling in a Chic Black Jacket (Photo)
Music icon Toni Braxton's teenage son, Diezel, had his media timeline buzzing with admirers who could not get over his handsome features as he informed them that he was getting back to work with a sizzling photo. 
Toni Braxton's handsome son, Diezel, was a delight on his Instagram page after sharing an eye-catching image of himself. The youngster channeled his top-notch modeling stance while posing for the camera.
Diezel,17, swept his black mane of hair to one side as he hunched a little while peering directly at the camera. His all-black outfit contrasted with the bright red background and brought out the twinkle in his eyes.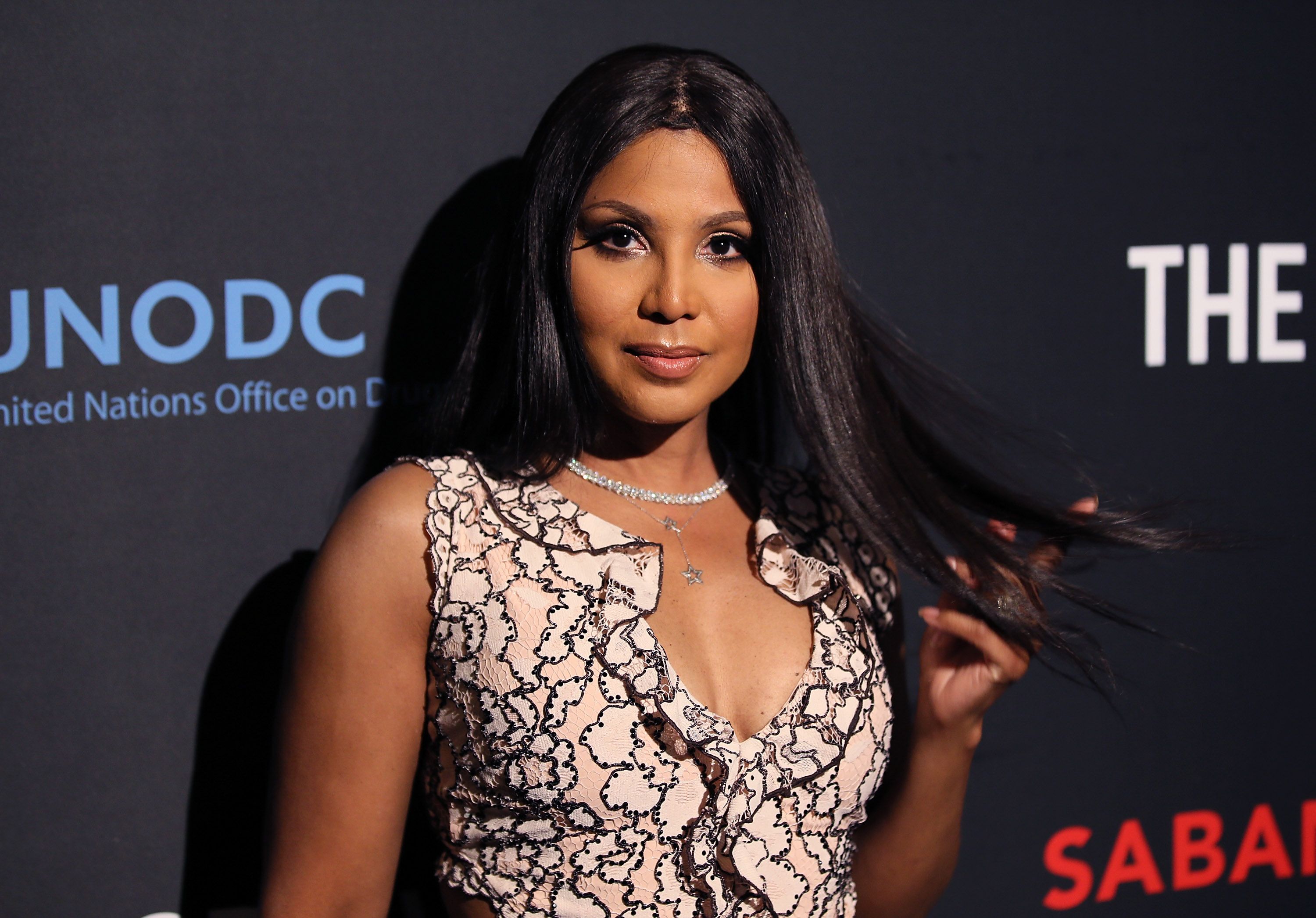 Diezel's tasteful jacket was patterned intricately with white dots and tucked into his pair of black jeans. The youngster left a belt out of his glam. He hilariously wrote in his caption:
"I [am] just trying to get back to work."
Many of his admirers were all about his impressive fashion style. His singer mom showed her love by liking the post while her sisters, Tamar, Towanda, and Trina gushed over him. 
The award-winning singer shared that the early diagnosis contributed to helping Diezel get off the spectrum. 
In 2018, Toni's joy knew no bounds after she took to Instagram sharing news that her son was signed by Wilhelmina Models, the world's leading modeling franchise.
The star mom congratulated her bundle of joy in a now-deleted Instagram post, praising his achievements. Diezel is Toni's second child from her now-dissolved marriage with Keri Lewis.
Her first son is Denim Cole Lewis, who is 19 years old. When Diezel was younger, he was diagnosed with autism, making his mom a staunch advocate for those living with the condition. 
In 2016, the "Unbreak My Heart" crooner was in the news after she made it known that her son was off the autism spectrum. The award-winning singer shared that the early diagnosis contributed to helping Diezel get off the spectrum. 
The Grammy-winning vocalist has also had to deal with living with a health condition. Last year, Toni opened up about getting over lupus and her journey to recovery. 
She was diagnosed with the condition in 2008. The star mom noted that her kids were way younger at the time and she had to explain why she was in and out of the hospital almost every time. 
Although doctors recommended that she get a heart transplant due to the autoimmune disease, Toni, 52, decided she would lead a healthier life, and twelve years later, she continues to do just fine.