Will Smith's Ex Sheree & Their Son Trey Show Uncanny Resemblance & Perfect Skin in a New Photo
Will Smith and his ex-wife Sheree have a handsome 28-year-old son named Trey, and the doting mom shared a sweet pic on Instagram, proving the uncanny resemblance between mom and son.
Sheree Zampino and Will Smith met by chance on the set of "A Different World" and ended up tying the knot in 1992. Their marriage was short-lived but produced their handsome son, Trey Smith. 
The former reality star and her son share a close bond, and she expressed it in her latest post on her Instagram page, which she captioned, "I just adore him!"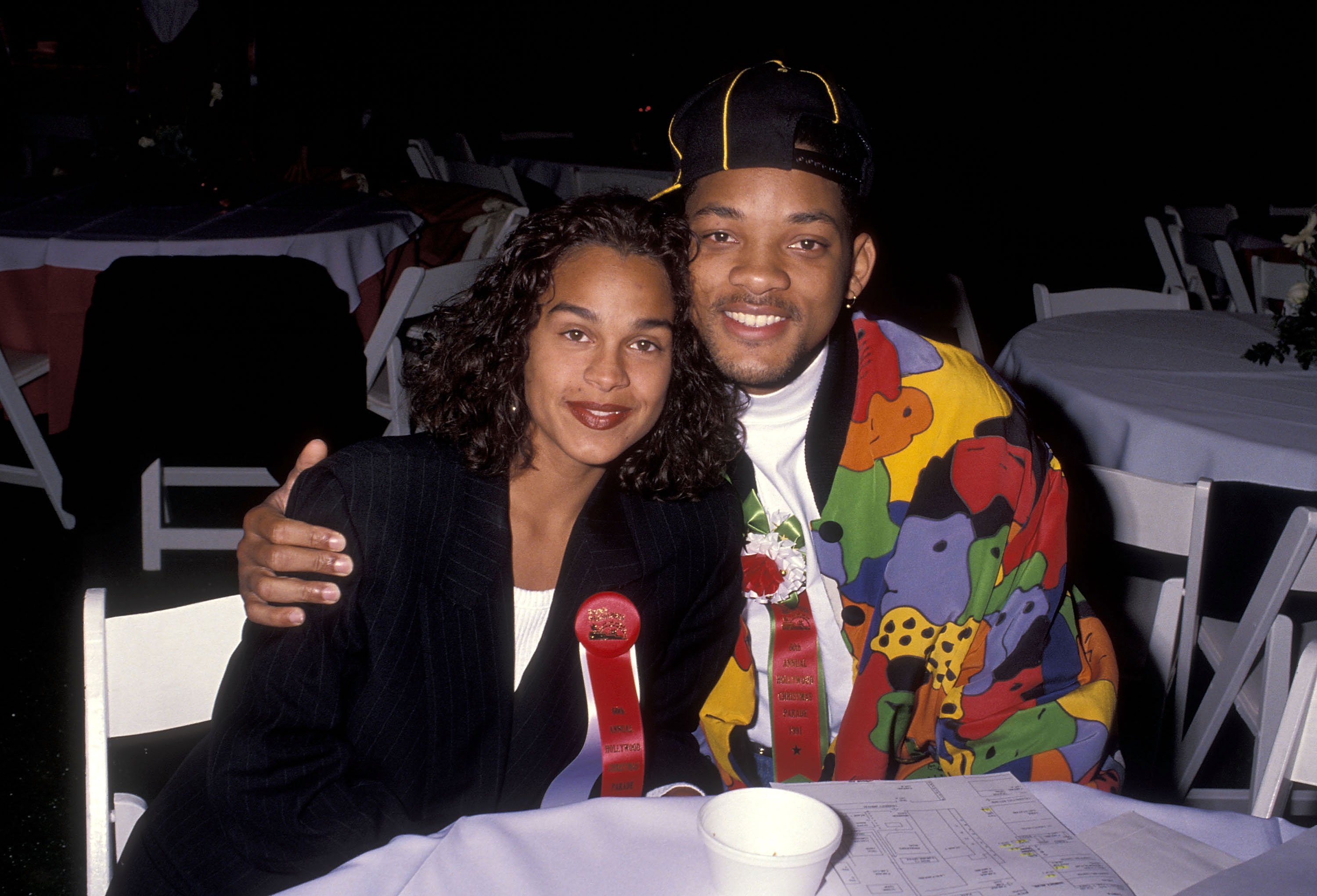 The post was a photo of herself and Trey enjoying a day outdoors. Zampino, who celebrated her 53rd birthday in November, looked radiant with her perfect skin gleaming as she sported a coy smile.
The actress' dark hair was styled to one side to reveal her cute gold hooped earring, while her subtle makeup proved her natural beauty with only flirty lashes and a hint of lip color.
Trey posed, leaning over to his mom. His face beamed as he flashed his teeth for the photo. His dark curly hair framed his face, while his mustache and beard gave him a more mature look.
Fans took to the comments section to compliment Zampino and her son, noting how strong their genes are. One fan even joked that they looked more like brother and sister, while others touched on how well she has raised him.
Although Zampino's marriage to Smith lasted only three years, she and Trey remained a part of the "I Am Legend" actor's life, even after he married Jada Pinkett Smith, 49, in 2007.
Zampino, Smith, and his wife formed one of Hollywood's most unconventional friendships, blending their families for the benefit of the children, who include Smith's other two kids, Jaden, 22, and Willow, 20.
Trey, Jaden, and Willow had an optimal upbringing despite critics accusing Smith and his wife of being horrible parents.
The relationship between Zampino and Pinkett Smith may be smooth-sailing now, but that wasn't always the case. Initially, the two women had a rocky start, but through mutual respect, they built a beautiful friendship.
When the "Hollywood Exes" star appeared on Pinkett Smith's Facebook Watch show, "Red Table Talk," the two women reminisced about the earlier days, and Zampino thanked Pinkett Smith for being a good bonus-mom to Trey.
Because of the great dynamic between their parents, Trey, Jaden and Willow had an optimal upbringing despite critics accusing Smith and his wife of being horrible parents because of their laissez-faire parenting style.
The effects of this parenting strategy have only started to manifest now that the children have matured. By encouraging free-thinking and freedom of expression, the Smiths molded their children into upstanding citizens.