Bailee Madison Started Acting at 2 Weeks Old and Dated a YouTube Star — Facts about the Actress
The young and extraordinarily talented actress has played multiple roles in her career. Additionally, she has also dabbled behind the scenes as a producer and director.
Bailee Madison, 21, is a talented young American actress, producer, director, and author who, since the incredible age of two months old, has appeared on the small and big screen.
Her extraordinary talent has earned her to work since her earliest childhood in demanding and diverse roles. A variety of renowned actors and actresses have worked with her and her views are all glowing.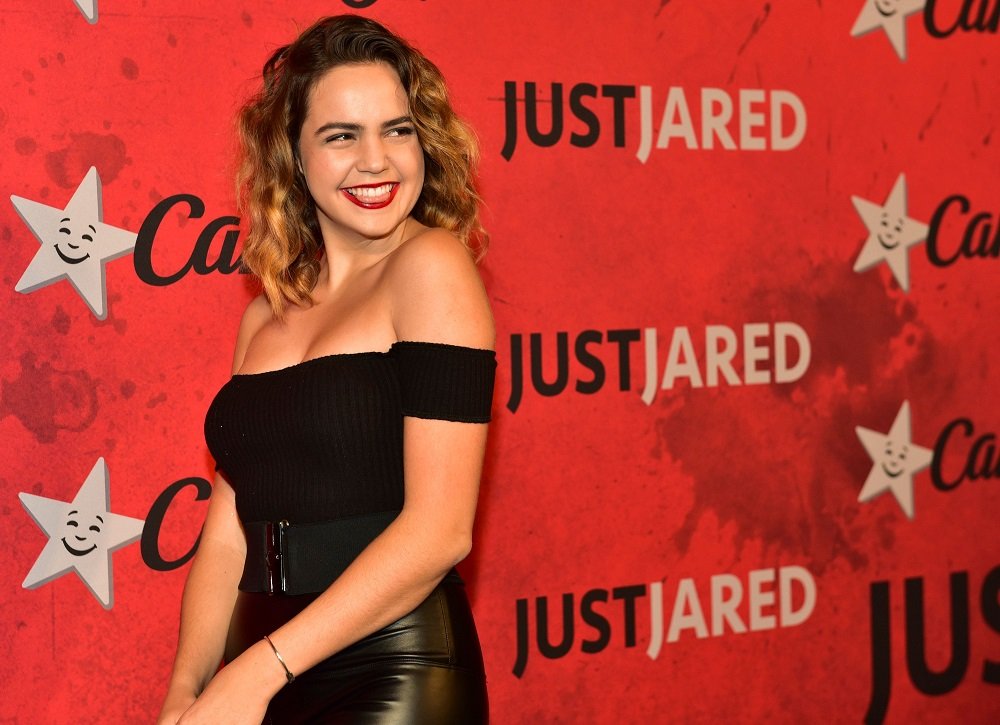 Madison comes from a talented family, she is the youngest of seven siblings. Her mother and her sister Kaitlyn Riley are actresses too, and little Bailee has found herself since her baby carriage days in the middle of auditions and commercial recordings.
Taking a look at her career highlights the variety of roles she has played. With more than 30 credits, her maturity, responsibility, and sense of humor are impressive, something that her co-workers emphasize about her, in addition to her kindness.
EARLY START
After appearing in a national commercial at the tender age of two months, Madison continued to appear in other advertising guidelines until she had the opportunity to make her big debut.
In 2009, at just 5 years old, she began her acting career in the film "Brothers," with Tobey Maguire and Natalie Portman. She then surprised all in the horror film directed by Guillermo del Toro "Do not be Afraid of the Dark."
CHILD ACTRESS
The roles she played during the first decade of her life, 13 different from hers, led her to be nominated for various awards for best child and supporting actress. Her work with Disney and Hallmark put her in the hearts of viewers.
"Bridges to Terabithia," "Letters to God," and "Just Go With It," with Jennifer Aniston and Adam Sandler, are some of the films in which she participated during that decade. She also appeared in some TV series and in Disney's "Wizards of Wavery Place".
PHILANTHROPY
Something that people who know Madison think about her is that she is a very gentle, polite, and kind person. One of the tasks that the young actress likes the most is helping others in need.
From a very young age, she has been linked with "Alex's Lemonade Stand," collaborating in the fight against childhood cancer. In addition, being herself a victim of online trolls, she took action on the matter and made the hashtag #IamMoreThanWord trending.
ROMANCE
In 2017 she starts dating YouTuber Alex Lange, 19, being one of the most beloved couples in the entertainment world. The demonstrations of her love on social networks and the adorable photos together contributed to being the favorites of the public.
Unfortunately, all the love that the couple professed failed to stand the test of time and in two years, in 2019, they announced their breakup. During their courtship, both fought to break stereotypes in romantic relationships between celebrities.
POLIFACETICAL
Not content with the success she has had as an actress of her great talent, Madison continues to try new things. She's not afraid to dabble in her own clothing line, or as a producer on the films "Annabelle Hooper and the Ghosts of Nantucket" and "A Cowgirl's Story."
Her goal in that sense is to be behind the camera, as a director, it is her dream. She has already fulfilled a part because being a producer, she has been responsible for the well-being of the team and everything necessary for the film to be made, and it is something that she is passionate about.