Russell Wilson's Daughter Rides Bike in a Black Coat Showing Beautiful Eyes & Curly Ponytails
Russell Wilson and Ciara's daughter, Sienna, looked adorable in a black coat while riding her mini white scooter, as seen in his Instagram story.
Russell Wilson and Ciara welcomed their first child together in 2017, naming her Sienna Princess Wilson. The proud dad announced Sienna's birth through Twitter, writing a short message to their daughter:
"Dear Sienna Princess Wilson, no matter how big the wave, we will always be your calm in the storm."
Sienna, now three years old, looks like a perfect blend of her parents and often appears on the couple's Instagram profile. Recently, Wilson shared a short Instagram story of Sienna looking adorable.
The little toddler cruises through the road on a small white motorbike for children. She flaunts her curly brown hair tied in pigtails while wearing a black parka.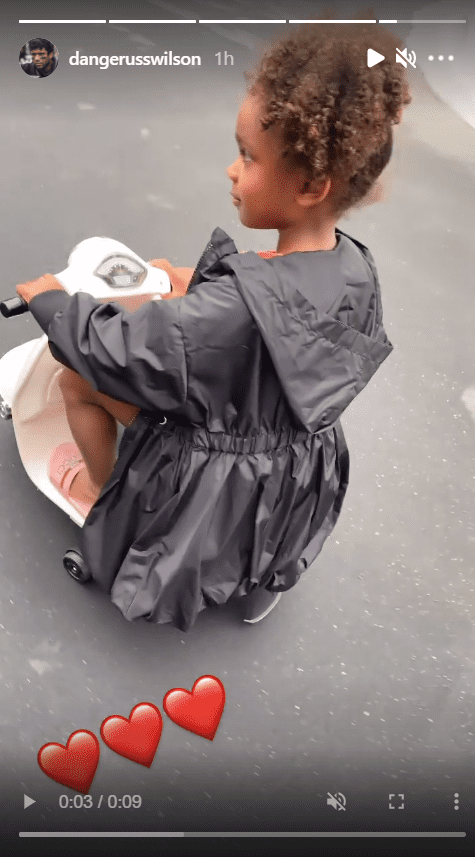 The NFL star's story also showed his daughter's light pink Gucci slides, which matched the pink top she wore underneath the jacket. Although he did not give much context on the post, Wilson added three red hearts beside his daughter.
Together, the couple works by communicating well to raise their kids in a safe and loving environment.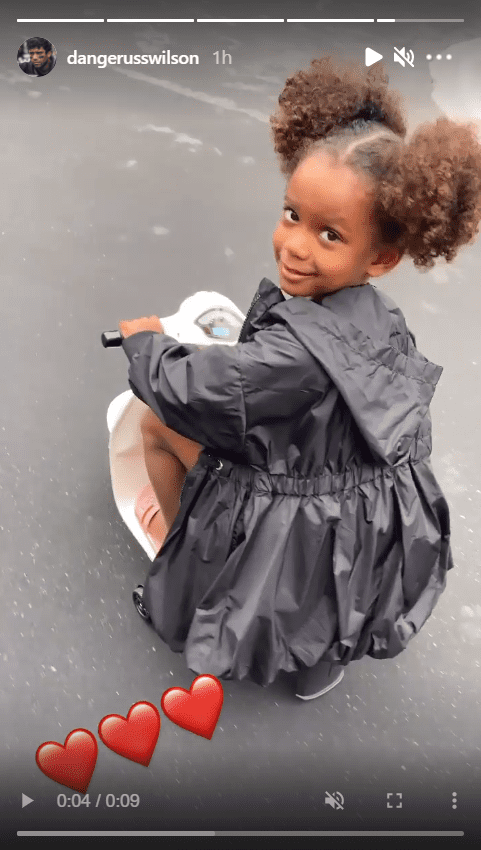 Previously, Wilson and his little princess bonded through hairstyling at home. Ciara captured a precious moment where the athlete brushed Sienna's hair and tied it into a ponytail.
However, the little girl could not keep still throughout the process, making her father double the effort and show much patience. "My Beautiful Black Man and My Beautiful Black Princess," Ciara captioned.
Ciara and Wilson are also parents to their newborn son, Win, while the singer has a son, Future Jr., from her previous relationship with fellow artist, Future.
Together, the couple is raising their children in a dreamy and luxurious $6.7 million waterfront mansion located in Lake Washington, Bellevue. Their10,700-square-foot house in Seattle sits on 6.67 acres of land, which they can consider a piece of paradise.
Ciara tries to balance both her career and motherhood despite demanding schedules at times, making sure she looks at the bright side of every situation.
On the other hand, her husband, who plays for the Seattle Seahawks as a quarterback, makes time for his kids during the off-season. Together, the couple works by communicating well to raise their kids in a safe and loving environment.