Joe Biden's Grown-up Granddaughters Dazzle on Inauguration Day Dressed in Glamorous Outfits
Joe Biden was inaugurated as the 46th president of the United States in a historic event with adorable moments. One of such moments was the gorgeous outfits of his granddaughters.
The much-anticipated inauguration of Joe Biden as the 46th President of the United States was a glamorous event with many head-turning moments.
To mark their grandfather's political career's biggest day, Naomi, Finnegan, Maisy, and Natalie Biden sought to make a solid impression with their fashion.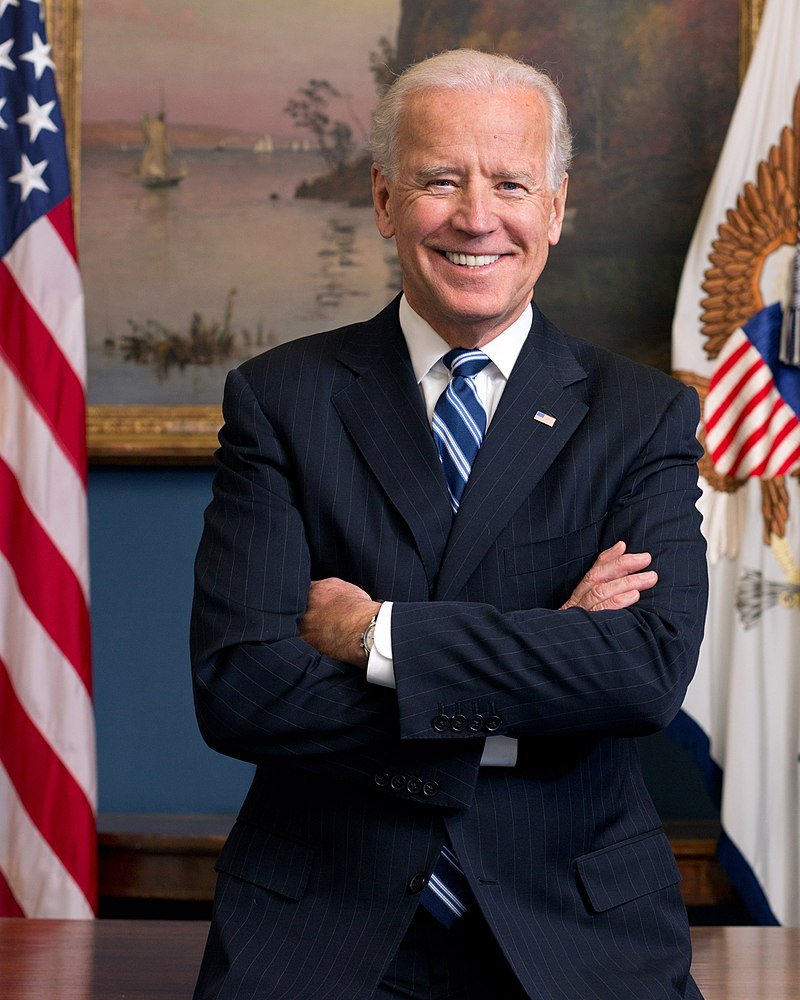 Each chose to dazzle in a well-styled winter coat and a matching face mask as they sought to make an excellent first impression as America's first family.
27-year-old Naomi, the President's oldest grandchild, a recent graduate of Columbia Law School, rocked a white-colored winter coat. At the same time, Finnegan, her 22-year-old sister, looked gorgeous in a cute camel coat and mask.
Maisy, 20, looked all the shades of beauty in a black coat while her 16-year-old cousin Natalie dazzled in a custom pink Lafayette 148 New York coat and mask. Their outfit is said to be Markarian gowns, a brand founded by New York designer Alexandra O'Neill.
White House reporter Jennifer Epstein shared a series of cute pictures on Twitter to show off the President's granddaughters' adorable ensembles.
President Biden ensures he makes out time to call each of his little girls.
The older Biden grandkids, plus Ashley Biden in a chic tux, take pictures at the Lincoln Memorial. pic.twitter.com/P0C57DooyX

— Jennifer Epstein (@jeneps) January 21, 2021
In one of the pictures, First Lady Jill Biden could be seen admiring her little girls and their superb outfits. Gabrielle Willott humorously called the President's granddaughters a Neapolitan ice cream. 
In a recent post, the President's little girls spoke about their new life as the number one family in the country and how they hope to manage the spotlight.
And then Jill Biden joined them and they admired her corsage. pic.twitter.com/esxqEUt9oz

— Jennifer Epstein (@jeneps) January 21, 2021
They revealed that they learned of the pressures that came with being First Daughters from Sasha and Malia Obama when their granddad was vice president.
The fashionable Biden granddaughters revealed that they hope to take advice from Sasha and Malia, who they said came out of the difficult eight years humble and driven.
Joe Biden's granddaughters are Neapolitan ice cream don't yell at me please pic.twitter.com/NZ1c5fTp0F

— Gabrielle Williott (@grabbyelle) January 21, 2021
Although he is the number one man in the country, President Biden ensures he makes out time to call each of his little girls and be there for them. 
The President's inauguration ceremony was filled with many iconic moments. From the performance of pop stars like Lady Gaga and Jennifer Lopez to the historic poetry of Amanda Gorman, the day was marked with iconic scenes.