Olympic Gymnast Nastia Liukin Flaunts Her Stunning Figure in a Black Bodysuit With an Open Back
Nastia Liukin took to Instagram on Wednesday to flaunt her stunning physique in a slinky, black bodysuit that bared her open back and her toned curves. 
Nastia Liukin showed off her figure as she posed on top of a gymnastic log wearing nothing but a revealing black bodysuit that exposed her back and derriere. Underneath the image, the former gymnast dedicated the picture to new limits.
The 31-year-old former Olympic medalist's slim and toned frame had fans talking in the comment section, with many fans writing to the celebrity athlete confessing that she looked gorgeous.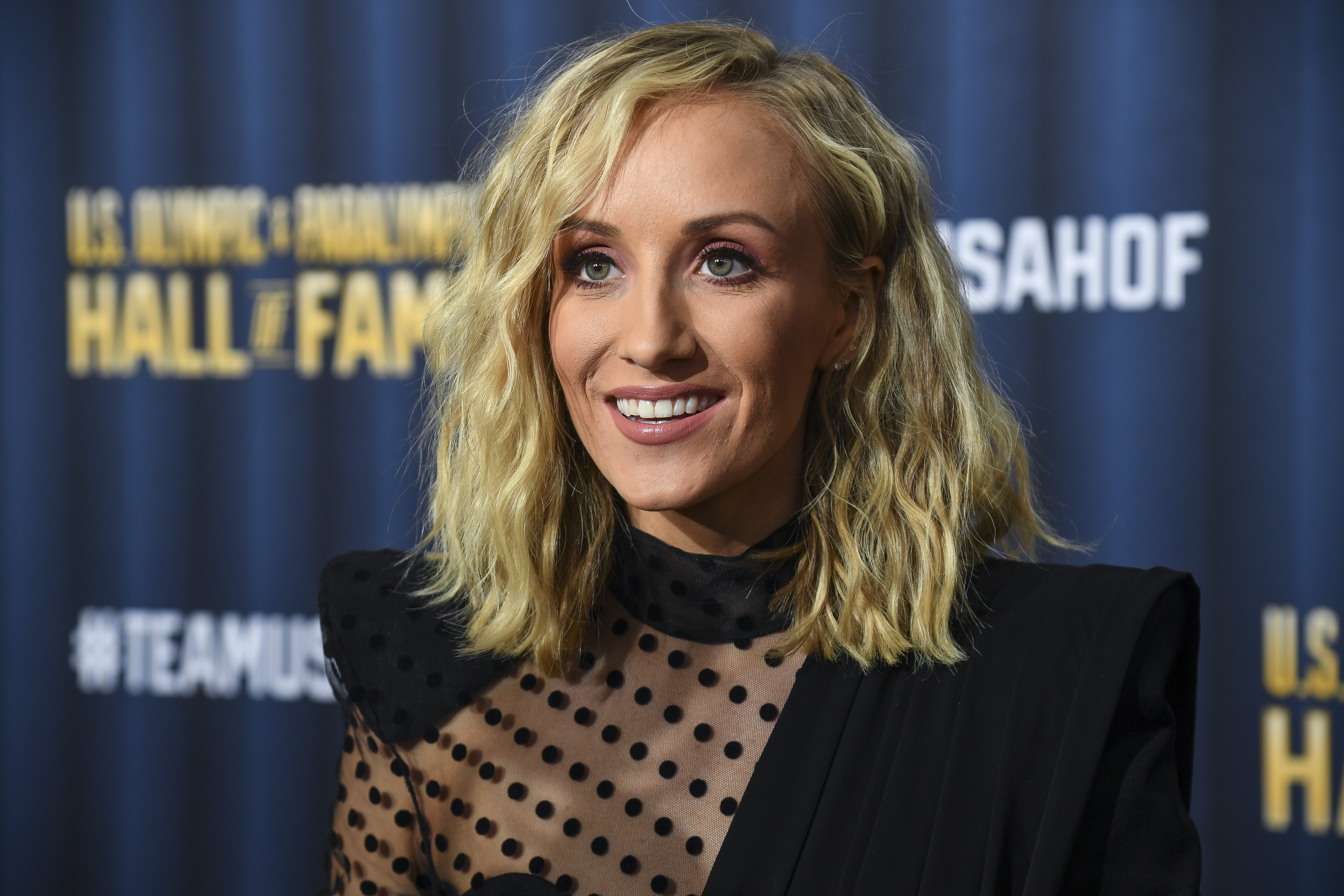 Liukin's athletic body has maintained its healthy look from the athlete's days as an active gymnast. The stylish Liukin is often seen wearing trendy outfits that add some glamour to her ever-busy lifestyle. 
Liukin topped off the look by wearing gold rings and her hair parted to the side. With fans waiting to see what the star means by her mysterious caption, they flooded her comment section with compliments.
"Perfect, perfectly beautiful ❤️"
The star has achieved her physique through no small feat. Liukin often works out is an advocate for healthy habits. The outspoken health enthusiast was raised by gymnast parents who too were Olympic finalists.
Liukin has recently taken her enthusiasm for health to the next level. The former gymnast has often spoken about her love for celery juice and has taken her love for the health drink into skincare. 
Liukin felt like a failure at the end of her relationship with Lombardi.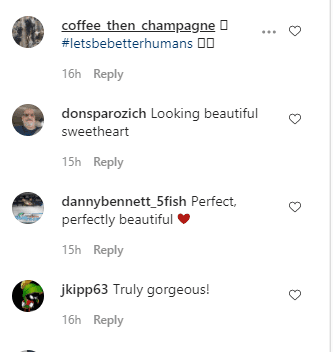 Volition beauty and Liukin teamed up to collaborate on a moisturizer called "Celery Green Cream," aiming to minimize pores. Liukin came up with the idea when she wondered if celery would help her skin during a bad skin day.
The celebrity athlete then approached Volition, who developed the cream with celery as the main ingredient. The cream is aimed at minimizing pores, oil, and uneven skin texture. Liukin said of the product:
"It is for all skin types."
Liukin's confidence has perhaps been boosted by her beau, NFL player Sam Martin. The pair stepped out as a couple at the 2019 ESPY's. Before their relationship, Liukin had ended her engagement to Matt Lombardi.
Lombardi and Liukin were engaged for 3 years before calling quits in November 2018. The athletic pair postponed their wedding due to conflicting schedules. After the split, the pair have maintained it was amicable.
An athlete used to winning Liukin felt like a failure at the end of her relationship with Lombardi. Liukin used it as a learning lesson, remaining thankful to people in her life for being her support system during the difficult time. 
Liukin gained popularity as a gymnast. The athlete began training as a 6-year-old. Liukin holds the title for most world championship medals by an American gymnast, an honor she shares with Shannon Miller.