Eminem's Daughter Hailie Jade, 25, Looks Stunning Sporting a Black Leather Jacket & White Hat
Eminem's daughter, Hailie Jade, looked stunning on Wednesday when she posted a picture on her Instagram page wearing a leather jacket and white hat, asking her followers to make the day a good day.
Hailie Jade, 25, looked warm and cozy as she posed in her vehicle to take a beautiful selfie. The daughter of rap music star Marshall Mathers, aka Eminem, was bundled up in a gorgeous black leather jacket and knit hat. 
Hailie captioned the image with a reminder to her over 2 million Instagram followers that they had the power to make their day good. Fans resonated with the message and noticed Hailie's gorgeous looks.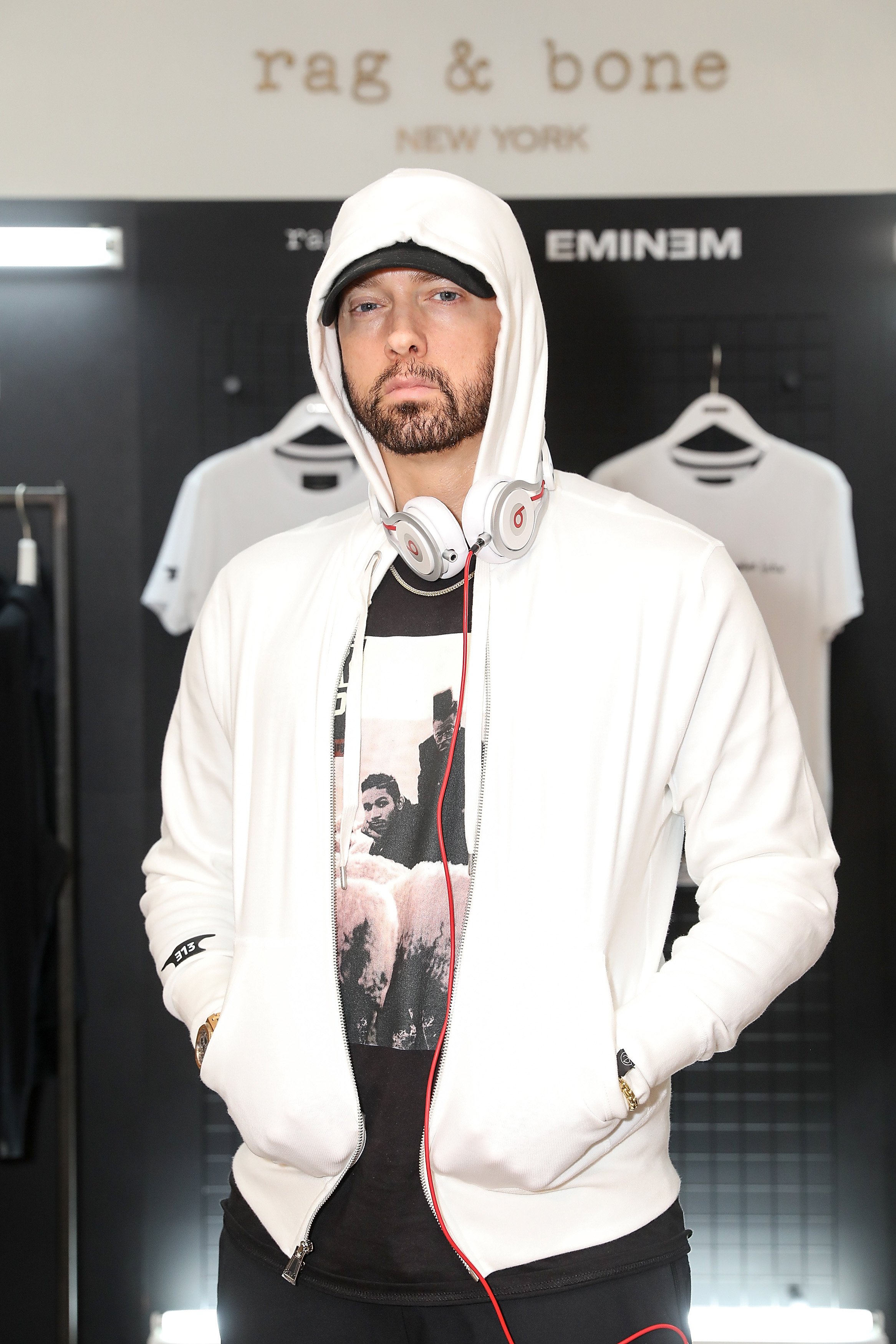 Hailie, a fitness enthusiast, garnered over 100 thousand likes on the sweet snap. The celebrity daughter, who recently turned 25 in December, smiled sweetly, wearing light makeup that complimented her winter style.  
Followers took to her comment section, leaving over 1000 comments and growing. Many comments left love heart emojis, while others wished Hailie a good day as well, thanking her for her positivity.
"@hailiejade thanks for the positivity ??"
Hailie is a Michigan State University alum who graduated in 2018 with a 3.9 GPA and a degree in psychology, which her famous father is very proud of. Hailie often posts her style and positive messages on her Instagram page. 
Hailie is Eminem's only daughter from his ex-wife Kim Scott. The rapper has 2 adopted children, Whitney Scott, 17, from Scott's previous relationship, and Alaina Marie, 26, Eminem's niece. 
Eminem has since apologized to his mother for his public insults.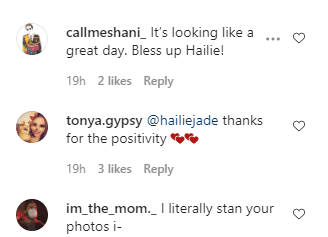 Eminem has gone on record to say that his greatest accomplishment is raising his children despite his chart-topping career, awards, and movie successes. The star had a tough childhood and is estranged from his parents.
Eminem, however, has made a wonderful home. The star, who has sung about his children on several, has brought up his children with intention. Despite their wealthy upbringing Eminem said he strives to keep his kids: 
"Grounded."
Eminem, unfortunately, never had a comfortable childhood. The star and his mother have fought publicly and often over the circumstances surrounding his upbringing. Eminem, in his song, labeled his mother as crazy and other expletives.
Eminem has openly talked about his mother, Debbie Nelson's substance abuse, and her mother's terrible relationship with his ex-wife Kim Scott. Kim once sent Nelson a live tarantula in the mail.
Nelson has since gone on to author a book, "My Son Marshall, My Son Eminem: Setting the Record Straight on My Life." In the book, Nelson details her four failed marriages and her tense relationship with Eminem.
Eminem has since apologized to his mother for his public insults, but the pair remain estranged. Despite being linked with various celebrities, the rap star is currently single, adding it has been difficult for him to trust people.