Niecy Nash Looks Unforgettable Posing with 2 Beauty Queens in a Pink Dress & Sparkling Crown
"Reno 911" actress Niecy Nash stunned in her new media update showing off a glam that turned heads and flaunted her famous curves. 
Fans got a peek at Niecy Nash's fashion lookbook as she presented a stunning look during an event. Nash stood out in her lovely outfit as she posed with two other ladies.
The star who seemed to have been photographed at a pageant event looked gorgeous rocking her pink dress with a sparkly crown sitting pretty on her signature curly tresses.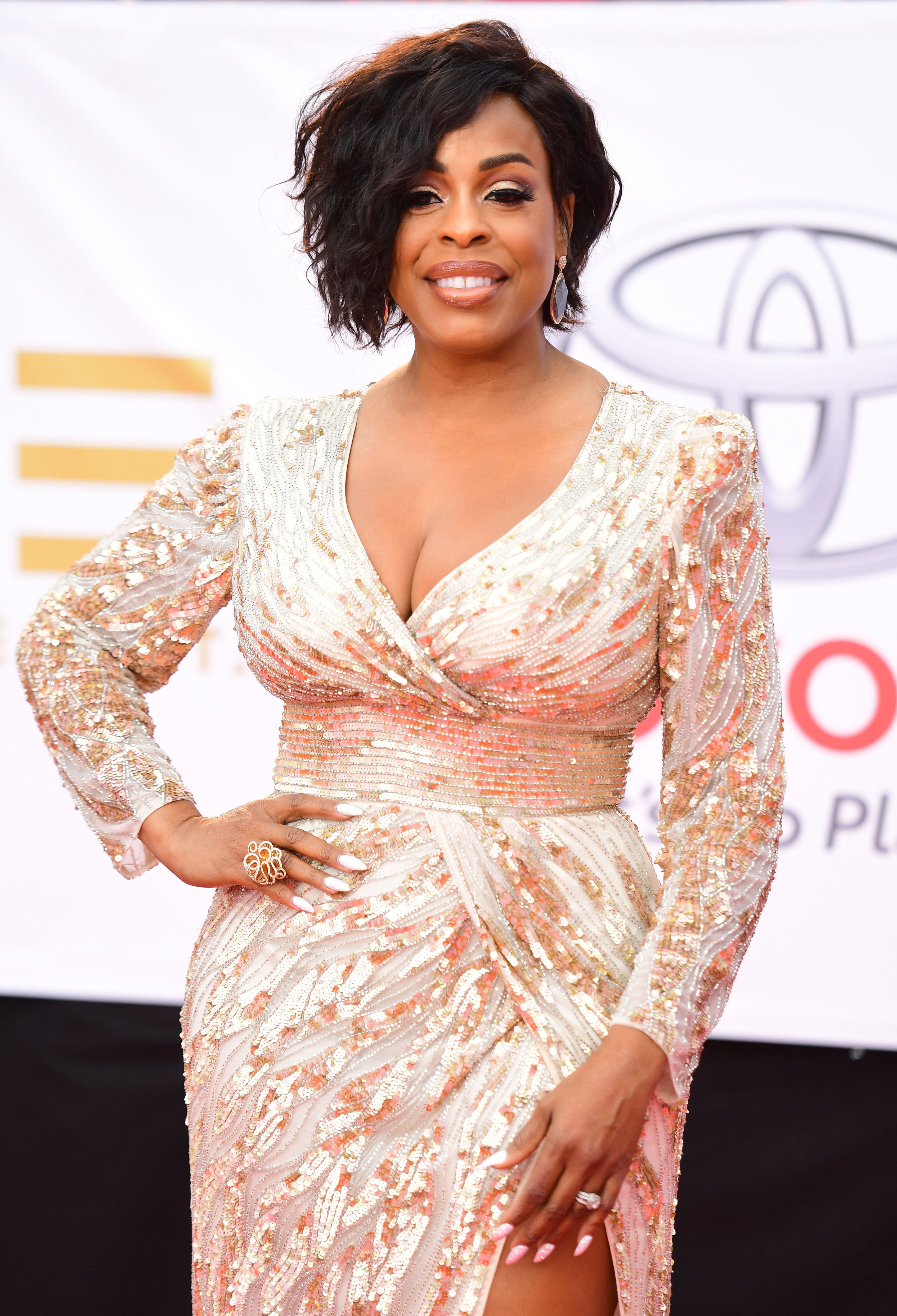 The star comedian who stood in the middle spiced her sparkly crown with more shimmery jewelry. While her sash read the words, "Miss Black Root," the other ladies' sashes indicated that they were Miss America and Miss USA.
Last year did hold some sweet memories for Nash, as she got hitched with the love of her life, Jessica Betts.
Nash's caption was an elated one as she alluded to the recent inauguration of President Joe Biden and Vice President Kamala Harris. She wittingly wrote under her picture:
"America, the beautiful, We're making history today. BIG MOOD #madamvicepresident. We did it Joe!"
Amid last year's quarantine, Nash opened up about how she was faring, more so sharing her concerns regarding the BLM protests and the racial issues connecting to the police. 
The TV star made it known that she kept thinking about her grown son and the possible danger he could be in following the passing of George Floyd on May 25, 2020.
The "Claws" star made it known that she used to tell her son to comply with authorities so he could avoid confrontation and aggravated situations. However, the death of George Floyd made her rethink her opinion.
She also talked about her job amid the pandemic, noting that she was filming the LGI jam season of "Claws," when productions were halted. Nash added that she thought the hiatus would last two weeks but turned out to be longer.
Last year did hold some sweet memories for Nash, as she got hitched with the love of her life, Jessica Betts. For many, the "Scream Queens" star's wedding came as a surprise because she gave no hints about a romance and her sexuality.
However, Nash believes that her wedding was in no way her coming-out story, emphatically mentioning that at every point when she was married, she had loved her partners. 
The couple who got married last August had their first Christmas together and twinned in holiday-themed pajamas. While Betts gifted her wife miniature dolls that represented the two of them, Nash returned the favour with a luxury car.