'Sister, Sister' Star Tia Mowry Turns Heads Showing Her Fit Legs in a Navy Dress & High Heels
"Sister, Sister" star Tia Mowry ticked all the boxes of a diva dripping with finesse as she showcased her gorgeousness in a recent upload. The American actress turned heads in a navy dress, revealing her fit legs in high heels.
Hollywood's former child star and celebrity Tia Mowry appears to be living her best life at 42. For her, life surely begins at 40, and without a doubt, Mowry's online fans would agree that she possesses an effortless shade of beauty.
The actress newly shared a chic photo of herself in a mini navy dress. The outfit was loose from the sleeves to the body. Despite it not being a body-clinging dress, the cloth looked perfectly fitted.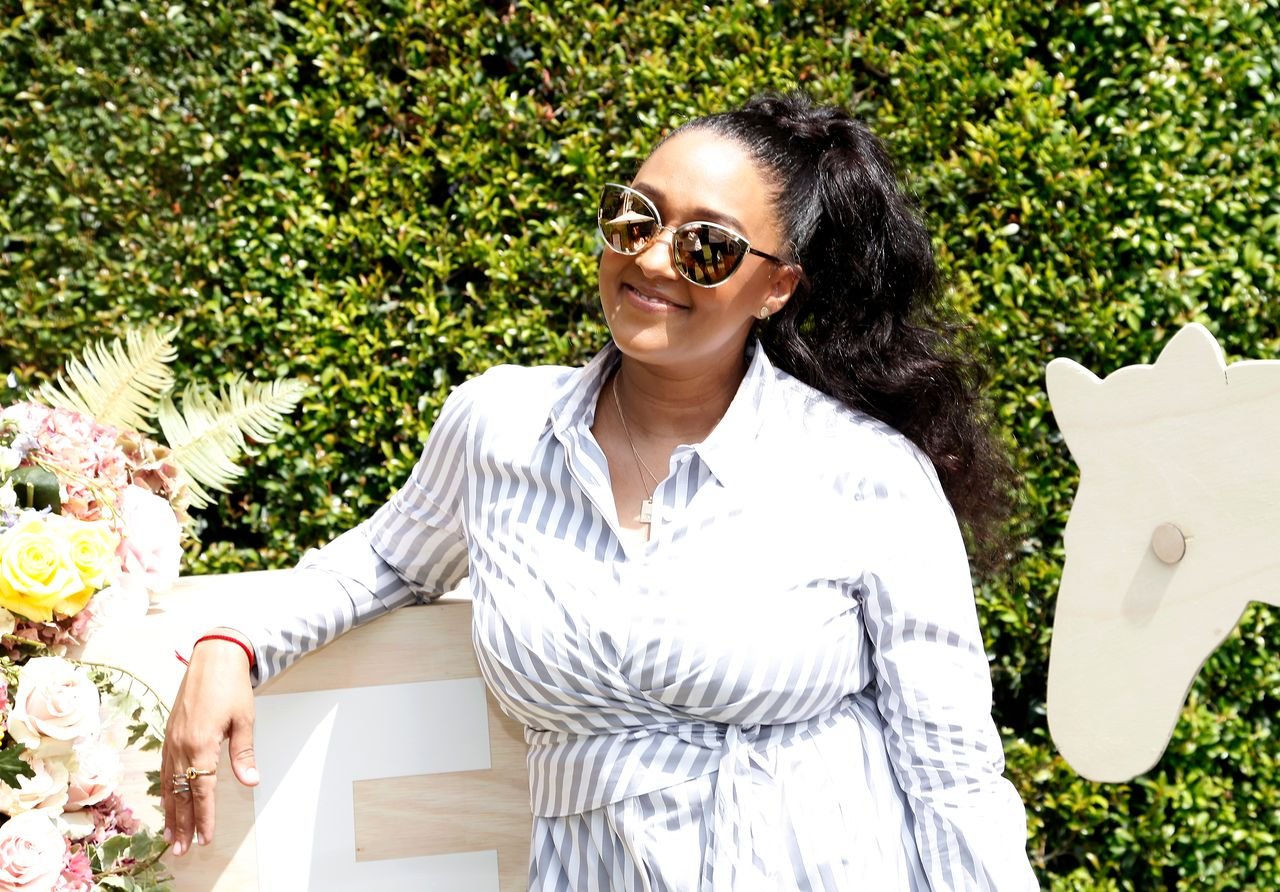 The dress had a V-neck due to the unfastened button that ran from the neck to a midway section between her cleavage. Mowry flaunted a runway pose leaving her fans to gush over her fit legs in black high-heeled shoes. The accompanying caption read:
"I love to dress up for him but TRUST, I also dress up for myself. #feel #good and be #confident #believe in yourself."
The "Sister, Sister" star may have been referring to her husband Cory Hardrict in the caption. The couple shares two kids, Cree and Cairo, and over the years, the lovebirds have proudly shown off their love affair.
Mowry never stops to discuss how overwhelmed she is as a family woman. Via her posts, the 42-year-old shows an acceptance of the responsibility as a wife and mother.
She had to deal with body shamers who called her fat, during and after her second pregnancy.
However, the actress ensures to enlighten her fans on self-love. Nearly two years after childbirth, the mother of two explained that she rigorously focused on getting her body in shape. 
The celebrity opted for a stern workout routine, and in no time, she shed some amount of weight. To debut the new look, she shared a snap wearing cute curly hair, denim shorts, and a high-necked top and posted a caption directed at inspiring mothers:
"To all the women who are feeling pressured after birth. Do YOU! Do what makes YOU proud and do it in YOUR time. Not anyone else's."
The "Sister, Sister" alum later revealed that her weight loss seemed like a herculean task at first, especially since she had to deal with body shamers who called her fat during and after her second pregnancy.
Mowry's body achievements followed with pride for natural hair, which is often flaunted on her page, inspires several women who have done little to hide their admiration for the TV star. 
Many of her fans and well-wishers often add their comments on her posts, and many women admit that she is such an inspiration to them in terms of body and hair goals. 
Alongside her penchant for encouraging women and looking radiant, the 42-year-old also has her head in the game of on-screen productions. Last year, she bagged a 3-picture deal with Lifetime productions to headline and produce holiday films.
The actress has since expressed her joy over the new deal and promises to make good use of the opportunity to advance her private entertainment company and create great content for the holiday.