See Shaunie O'Neal's Oldest Son Myles' Modeling Skills as He Poses in Nude Coat with a Scarf
Shaunie O'Neal's oldest son Myles O'Neal showed off his modeling skills in a new photo. The 24-year-old stunned in a classy ensemble consisting of a nude coat with a stylish scarf.
Shaunie O'Neal's son Myles recently gave fans a run for their money with his impressive fashion prowess. The youth looked spectacular in a dapper nude coat as he sat on a concrete platform in front of a fireplace.
He wore a patterned round neck underneath the coat and paired the ensemble with skinny black jeans. He complimented it with an elegant pair of green sneakers with orange laces.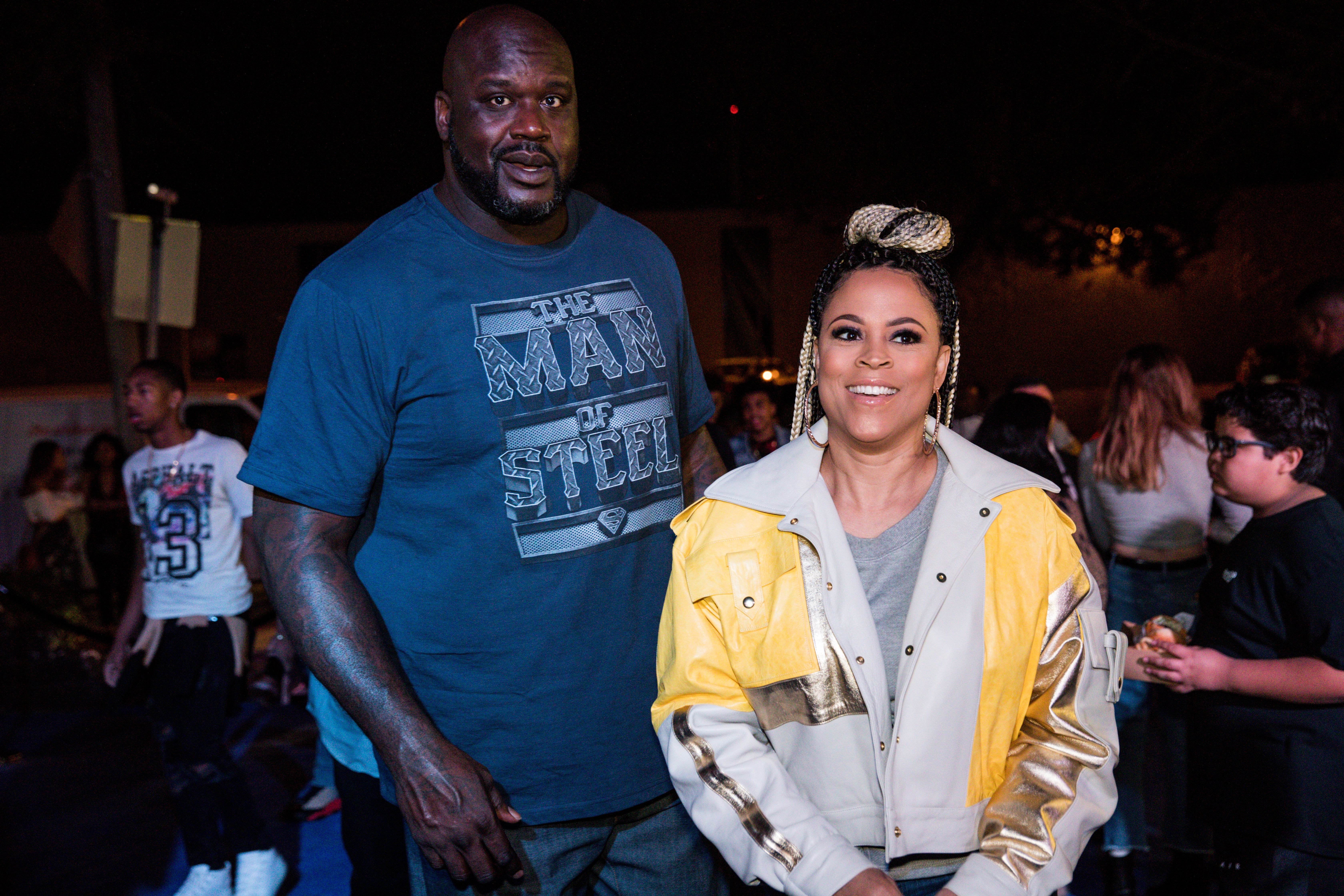 Myles added flair to the ensemble with a long Louis Vuitton scarf draped on his neck. He covered his braided hair with a shimmery velvet durag. He posed with his right hand supporting his head and the other on his thigh. The photo was captioned:
"I have a new obsession with durags."
In the next slide, Myles gave fans a close glimpse at the durag and, this time, had the designer scarf on his head as he looked fiercely at the camera.
Not following in his family athletic ambition, Myles is a renowned model. He never fails to make the O'Neal name proud, excelling in the modeling industry. In 2017, the young man turned heads at the New York Fashion Week: Men's as expected.
When he's not walking the runway, Myles continually shows off his fashion skills.
20 years old at the time, young Myles made quite a statement as he walked the runway in a striking Descendant of Thieves piece. The outfit consisted of green three-quarter pants paired with a print T-shirt and classy black blazer.
He also modeled for an upcoming brand called Fig Collective. Myles made his runway debut at Dolce & Gabbana's Men's Spring/Summer 2018 show in Milan alongside the likes of Tyler Clinton, Presley Gerber, and Brandon Thomas Lee.
When he's not walking the runway, Myles continually shows off his fashion skills, inspiring his fans with his personal style, which is often deeply rooted in street outfits. His favorite brands include Gucci, Supreme, Goyard, and V. Lone.
Myles is the oldest son of "Basketball Wives" star Shaunie from a relationship previous to her marriage to Shaquille. With the retired basketballer, she has four kids, Shareef, 21, Amirah, 19, Shaqir, 17, and Me'arah, 14.
The reality star and the NBA legend were married for nine years. Unfortunately, they split in 2011. Despite moving on, the former couple has remained amicable and effectively co-parent.
Shaq once shared the secret to their partnership, noting that he has a team player mindset which helps keep him stay grounded and take his job as a dad seriously.