Shaunie O'Neal Gushes over Her Son Myles as He Models the New Collection of Handbags for Coach
Shaunie O'Neal's son Myles recently did a campaign shoot for Coach's new collection and the proud mother took to Instagram to celebrate him.
Shaunie O'Neal had a proud moment when her oldest son Myles recently modeled for the new collection of the fashion line, Coach.
Taking to Instagram, Shaunie shared photos of Myles wearing grey pants alongside a grey hoodie. He accessorized with a pair of colorful sneakers.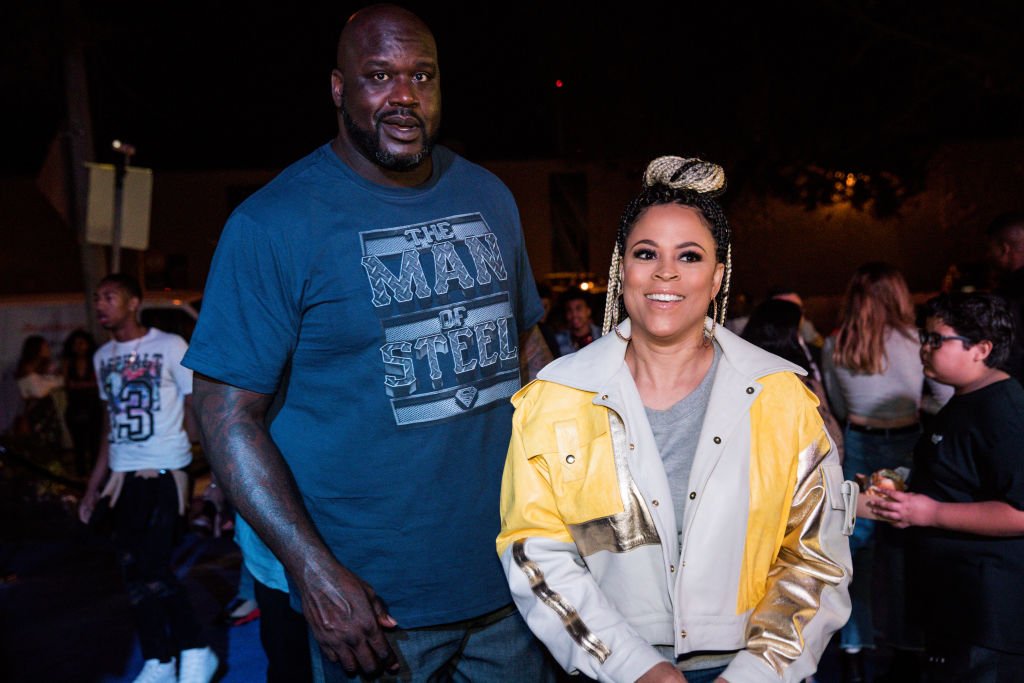 In some of the pictures, Myles rocked a black crossbody bag while other photos saw him with a neutral-colored backpack. While adding a caption, Shaunie expressed her love for the stylish bags as well as her son. The proud mom wrote:
"I love the new @coach #coachxbasquiat Collection.... and I really love the model @mylesboneal!"
The photos thrilled fans and followers who took to the comments section to share their thoughts about the post. While some showed love for the bags, others could not stop gushing about how good Myles looked. In addition to comments, the post has also garnered over twelve thousand likes.
Shaunie's second-oldest son, Shareef got a tattoo of her selfie on his arm last year.
Shaunie welcomed Myles during a previous relationship she had before meeting her ex-husband, Shaquille O'Neal. Apart from him, she is also mother to sons, Shareef and Shaqir, as well as daughters Amirah and Me'arah, all of whom she shares with Shaquille.
Shaquille and Shaunie tied the knot on December 22, 2002, and remained together until 2010 when their union came to an end. Although Shaunie has a busy schedule as an executive producer for the famous reality show, "Basketball Wives," she has managed to balance her life as a whole.
Back in 2011, the mother of five explained that she learned how to control things around her by prioritizing the things most important to her.
She also explained that she taught her kids the need to always put things into perspective and help the less fortunate when they can. 
With her love and dedication to her kids, it came as no surprise when Shaunie's second-oldest son, Shareef got a tattoo of her selfie on his arm last year.
Taking to Instagram, the proud mother shared an image of the tattoo alongside a caption where she noted that she was left speechless by the public display of affection. 
Indeed, there is no greater love than a love a child has for their mother. In this case, there is no greater love than the love between Shaunie and her kids.