Michael Jordan's Daughter Jasmine Hides Son's Face in a Photo of Him Sitting in a Black Jacket
Iconic basketball player Michael Jordan's daughter, Jasmine, recently warmed the hearts of her Instagram followers with a cute but strange snap of her young son.
Basketball legend Michael Jordan's daughter, Jasmine Jordan, recently shared an interesting post of her toddler son, Rakeem, on her Instagram story. On the picture, she wrote:
"Mama's boy."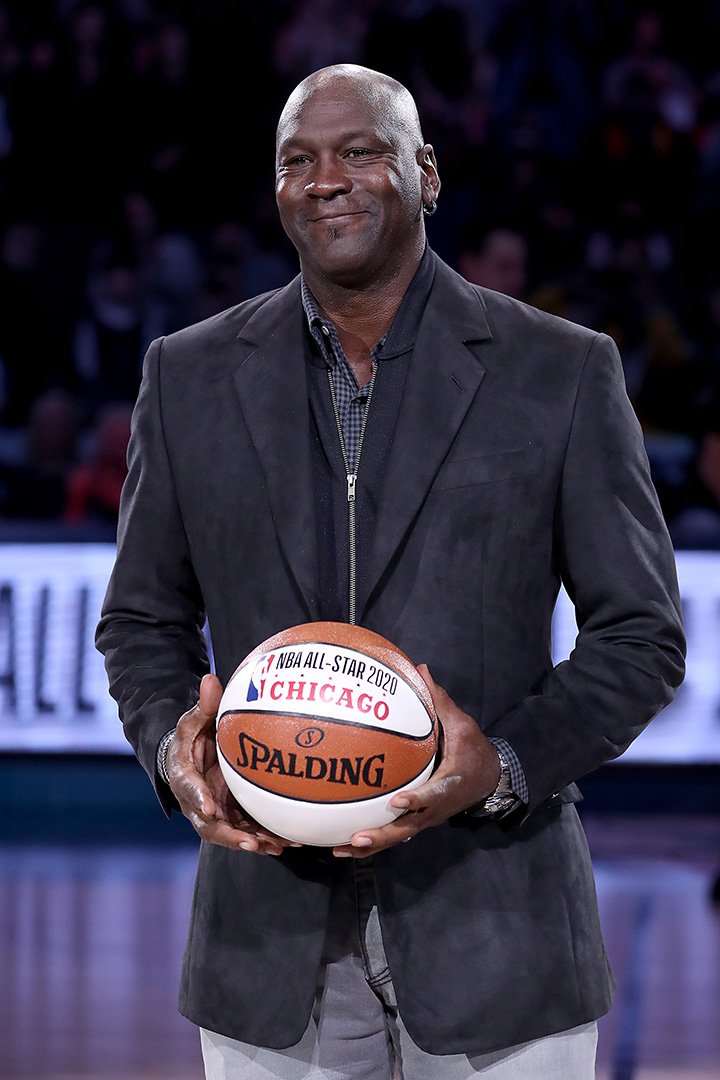 Jasmine's post was interesting because while she shared a photo of Rakeem, she used a heart emoji to hide his whole face. With his face hidden behind the red heart emoji, Rakeem's outfit was all that was there to be seen by fans.
The little boy was stylishly dressed in a black jacket to fight off the chill, and he paired it with light green pants. He completed the cool boy look with a pair of black Nike sneakers.
Jasmine was not the only one doting on little Rakeem, as his dad, her fiancé, basketball player Rakeem Christmas, also shared the same photo on his Instagram story. The little boy is clearly loved by his parents.
According to Jasmine, her father wanted his grandson to call him an interestingly unconventional name.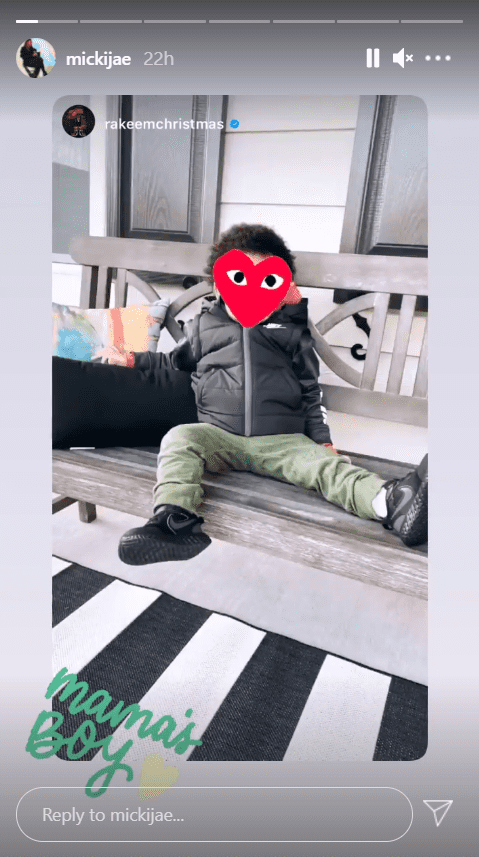 Although young Rakeem may look all grown up now, he has not been around for all that long. The little toddler was born back in May 2019, making Jasmine's father a first-time grandpa.
On Mother's Day in 2019, Jasmine officially introduced her baby boy to the world in a cute Instagram post. Captioning the introduction, she wrote:
"Just In Time I Love You Son #1stMothersDay."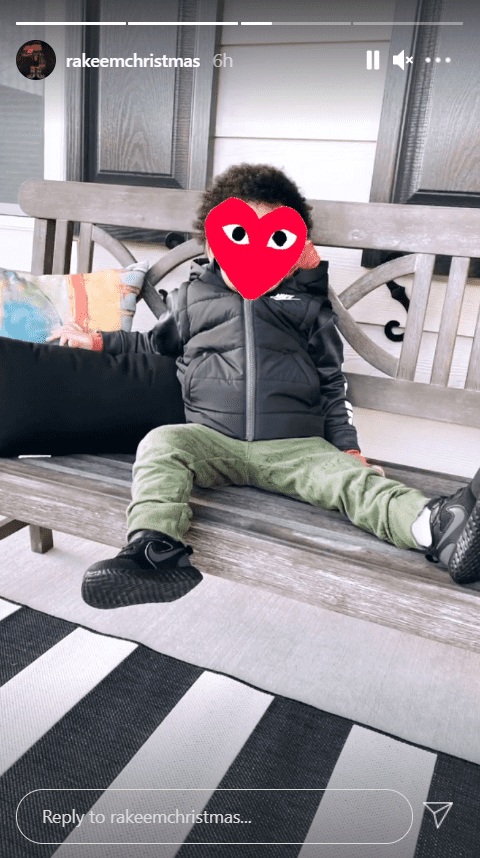 The post featured a picture of her baby boy's tiny hand holding on to her finger, which had the number "25" tattooed on the side.
Little Rakeem's arrival marked the beginning of Jasmine's dad, Michael's journey into the world of grandfatherhood. Jasmine's father was absolutely in love with the little boy.
According to Jasmine, her father wanted his grandson to call him an interestingly unconventional name until she got him to change his mind. She said he thought Mike or Michael were great until he reluctantly agreed to the older sound name, "grandpa."
In October 2019, the basketball icon opened up about his experience as a grandpa and gushed about how fun and beautiful it was being "Grandpa Mike."
In 2020, Jasmine revealed that she has always been a daddy's girl, and it seems that he is following that path with his first grandchild. Little baby Rakeem is just surrounded by a whole lot of love.