Angela Simmons Makes Fans' Hearts Skip a Beat Looking Stunning in Ripped Jeans & Blue Boots
Angela Simmons raised the temperature as she showed off her banging body, rocking figure-hugging ripped jeans with a stylish white T-shirt. She finished off the look with a pair of elegant blue boots.
Angela Simmons raised the heat on the timeline with her recent Instagram upload. Earlier this week, the reality star showed off her jaw-dropping curves in a stunning blue and white ensemble.
Simmons rocked a pair of figure-hugging ripped jeans that accentuated her round bottom and complemented it with a simple white T-shirt which she partly tucked into the denim. The highlight of the ensemble was her elegant shoes.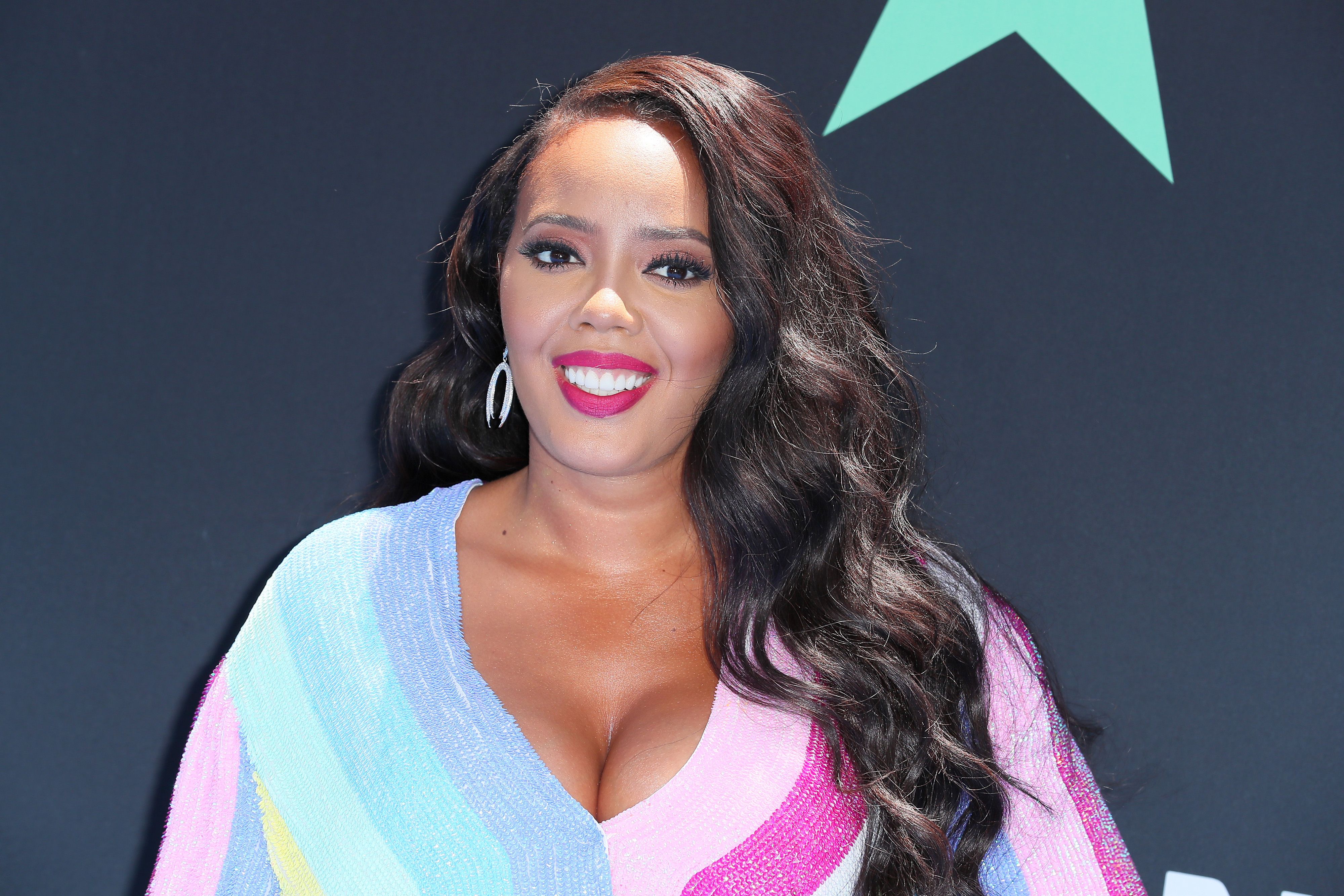 The 33-year-old spiced up her look with periwinkle stiletto boots with a zip. She tucked the jeans in the boots. Her hair was styled into long waves that ran down to her waist. In the three-slide photo, Simmons struck different poses.
[Simmons] described her son as the best part of her life.
In the first snapshot, she faced her behind towards the camera while turning her head seductively. One hand rested on the wall in front of her while the other was in her pocket. In the next slide, she posed to the side.
In the final sideshow, the "Run's House" star fully faced the camera. She showed off the stylish ensemble while giving fans a glimpse at the hallway in her home. Simmons quoted the lyrics of a song in her caption, writing:
"Might look light, but we heavy though."
Fans may recall that Simmons became a mother in September 2016 when she welcomed son Sutton Joseph with partner Sutton Tennyson. The proud mother announced the news with a heartwarming photo of her and her newborn.
She described her son as the best part of her life. Before Sutton Jr.'s birth, Simmons had a lavish baby shower in a royal-themed bash. Despite speculations of the pregnancy plaguing the news, Simmons didn't confirm it until May of that year.
Tennyson and Simmons ended their relationship in December 2017, more than a year after Sutton Jr. was born. Unfortunately, Tennyson lost his life after he was shot in November 2018 outside his home.
In an interview with ET Online, Simmons opened up about how she has been raising their 4-year-old son alone. Speaking about life as a single parent, she said:
"I have to be mom and dad. I'll definitely need support. I can't teach him everything."
Last May, Simmons made headlines when she announced that she is working on her skincare line. She explained that she has been testing a lot of her products in preparation for the release. The release date, however, isn't set.