Angela Simmons Flaunts Her Seductive Legs Doing Catwalk in Leather Shorts (Video)
Angela Simmons was all shades of hot in a new Instagram video that saw the reality star showing off her legs in leather shorts. Fans could simply not stop gushing under the post.
Reality star Angela Simmons had fans swooning and gushing after sharing a new Instagram video of herself doing a catwalk in a chic all-black ensemble.
Simmons' outfit comprised a black top, black fur jacket, and leather shorts showing off her toned sexy legs. The reality star topped off her outfit with a pair of black boots.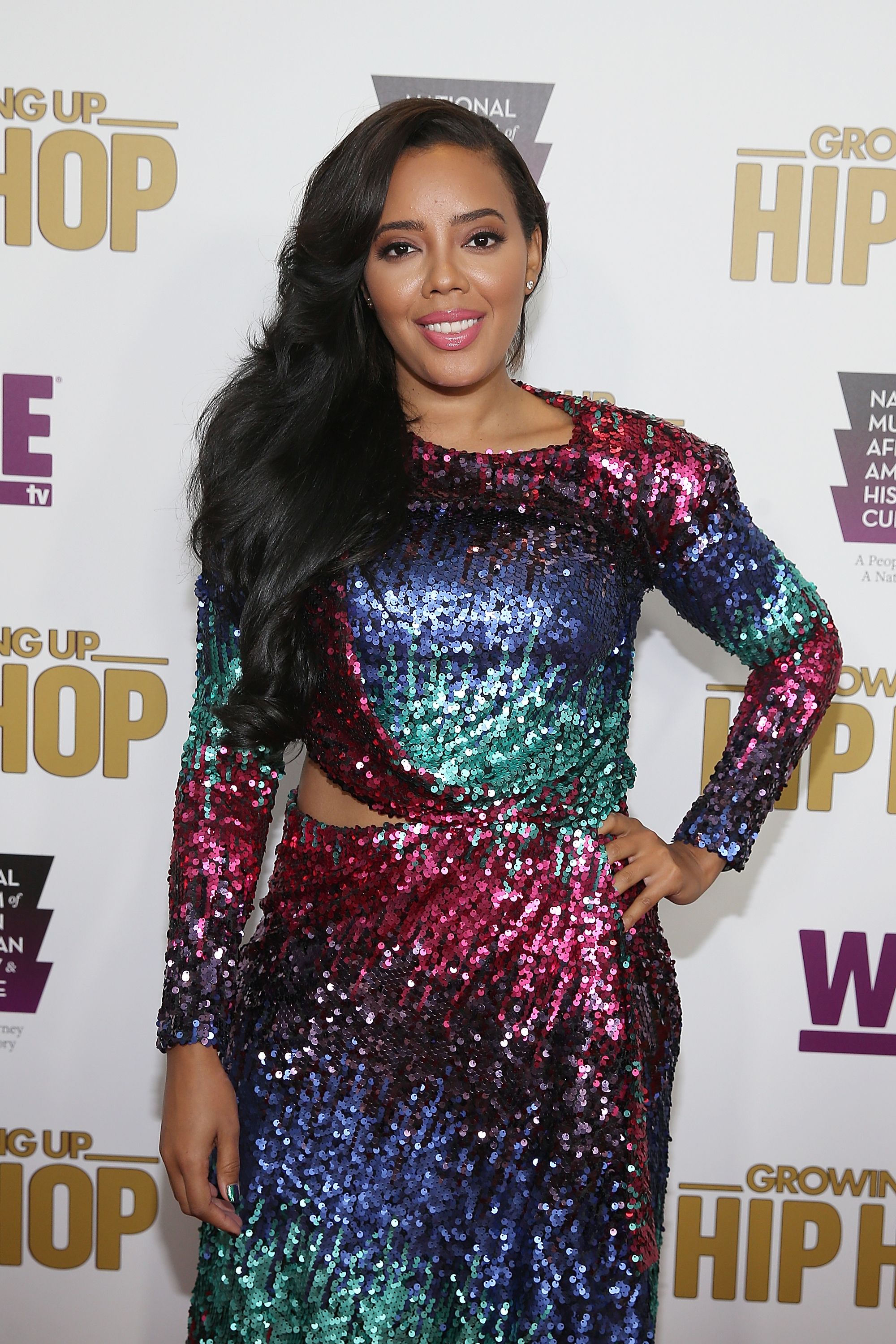 In the video, Simmons was captured confidently doing a catwalk down a hallway while Saucy Santana's hit track "Walk" played in the background.
Simmons topped off her look with dewy makeup while rocking a long straight hairstyle. The reality star was undoubtedly in high spirits as she strutted in the clip. Captioning it, she wrote:
"Walk Walk Walk. LOL ?."
Simmons' post racked up several reactions from fans and followers who took to the comments section to leave their thoughts under the post.
One user commented that Simmons' walk was similar to Beyoncé's, while another said the reality star's catwalk was the best she had seen. Much more left emojis in admiration.
In January 2020, the reality star recalled telling her son his dad was not alive during a conversation she described as difficult.
In a separate post, Simmons showed off her look once again. Standing next to a bed in her bedroom, the reality star struck three different poses for the camera.
The first and second slide saw her posing with one hand against her waist, while the third picture captured Simmons with her hands in her pockets. Captioning these set of photos, she wrote:
"In my own bag✨."
Simmons's new posts come only a few weeks after the reality star deleted nearly every Instagram post she made featuring her boxer boyfriend, Daniel Jacobs. As expected, this sparked rumors of a breakup between the two.
Though it is unclear when the two started their relationship, they confirmed their romance and went public in August 2020, with many showing support for their love.
The reality star's new relationship came about three years after she split from her then-fiancé, Sutton Tennyson. Sadly, he was killed in November 2018, 11 months after they announced their split.
Though Simmons and Tennyson were not in a relationship at the time of his death, the loss was still unbearable for her as their son Sutton Jr. was left without a father.
In January 2020, the reality star recalled telling her son his dad was not alive during a conversation she described as difficult. She added that it was not easy explaining to a 3-year old that he would never see his father again.
While single parenting her son has been tough, Simmons has undoubtedly enjoyed her role as a mother. For the reality star, home is wherever her little boy is.