Robert Herjavec Was Distraught after Divorcing Diane Plese — Who Was His First Wife?
Die-hard Robert Herjavec fans know that he's currently married to his second wife, Kym Johnson. However, before she came into the picture, the television personality was married to Diane Plese.
Robert Herjavec met his first wife, Diane Plese, in 1988 when he went to her clinic for an eye appointment. Speaking previously to the National Post, Plese confessed to having an attraction to Herjavec.
The optometrist revealed at the time that she found his demeanor admirable. She liked how the "Shark Tank" star was excited about life and how impossible it was not to want to be with someone like that.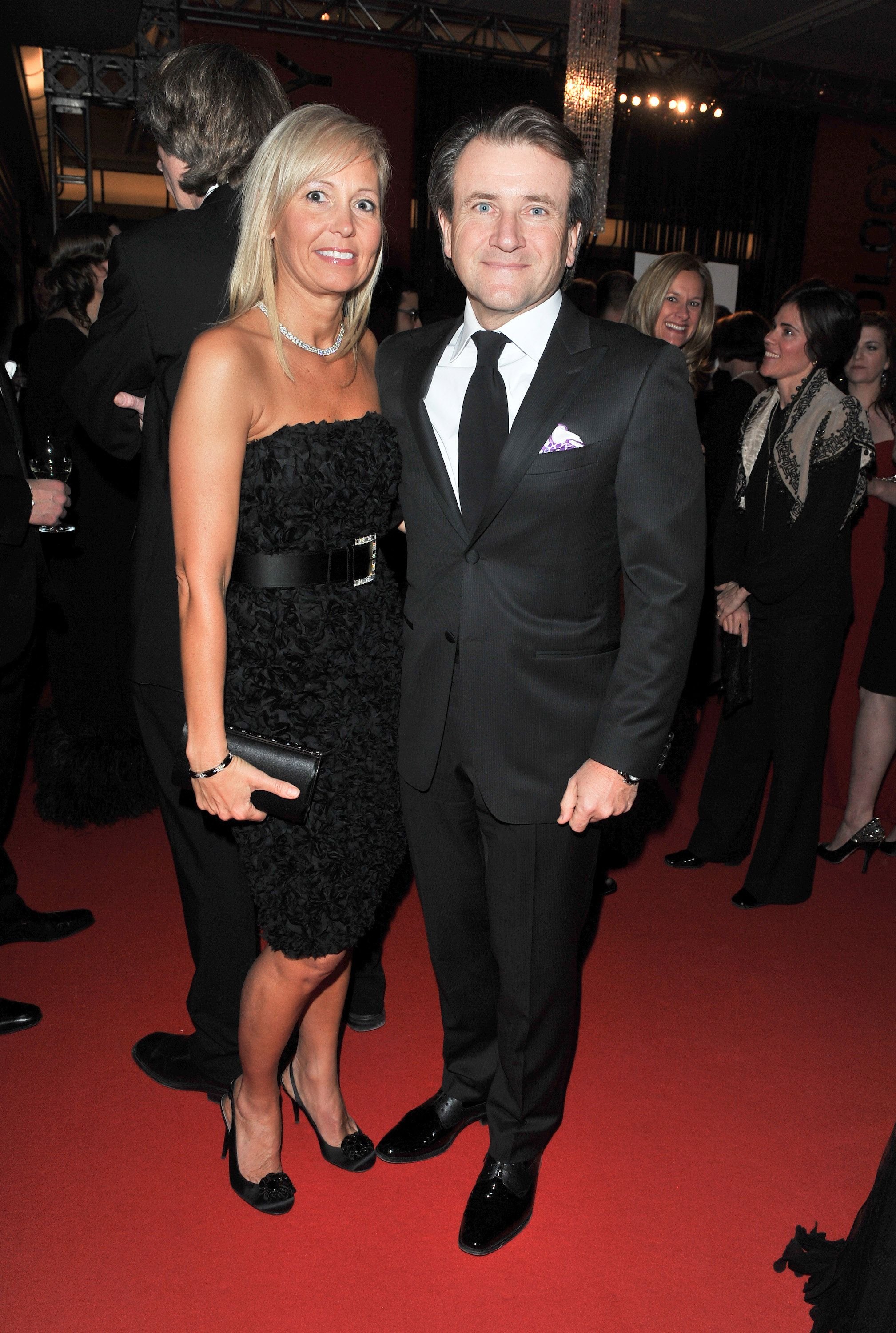 Soon after that visit, Please and Herjavec started dating, and in 1990, they got married in a Croatian church in Ontario, Canada. The country they got married in happened to be the businessman and Plese's homeland.
The pair then became parents to three children, namely: Caprice, Skye, and Brendan. Plese was with the Canadian businessman as he rose to fame and established a multi-million dollar empire.
However, his business growth ended up coming between the couple, and they ended up separating in 2014. At the time, the optometrist tried to deny the rumors about them splitting.
She eventually confessed that she sadly couldn't live with the television personality any longer. Plese also told the National Post that they weren't willing to share the reasons for the separation in public.
#SharkTank's Robert Herjavec and wife Diane Plese are separating. http://t.co/8kgbDC1h6J pic.twitter.com/GKz2uBLXry

— Toronto Star (@TorontoStar) March 4, 2015
Things became much worse then, and in 2015, the optometrist filed for divorce after 26 years of marriage, and it was finalized the next year. In March 2015, Herjavec spoke to People magazine about his separation.
He confessed that he and Plese were good parents and made a great team but just drifted apart over the years. The couple just ended up falling out of love with each other.
Luckily, even though the businessman was left devastated by the divorce, he was able to move on in time. He started becoming happy with himself and thought he was destined to be alone.
As fate would have it, he ended up falling in love with "Dancing with the Stars" alum Kym Johnson, and they got married in 2016. They had twins, Hudson and Haven, with whom they live at their Hidden Hills home.
The "You Don't Have to Be a Shark" author's first wife was born and raised in Canada. She allegedly still lives in the country along with their three children, according to Entity magazine.
Currently, it isn't known what work Plese does. It's believed that she's quite wealthy, having received half of her ex-husband's assets and $100 million because they hadn't signed a prenuptial agreement before their marriage.