Jimmy Carter Is Believed to Be the First President to Address the Nation in a Sweater
As the country welcomes a new administration, a golden trip down memory lane allows one to recall Jimmy Carter as the first president to address the nation in a sweater.
The former POTUS, Jimmy Carter, was not just the 39th President of the United States; he was also known as the President who loved to look unofficial and stylish.
Carter's time as President soared the popularity of sweaters because they were his preference when it came to fashion; he preferred comfort over ethics.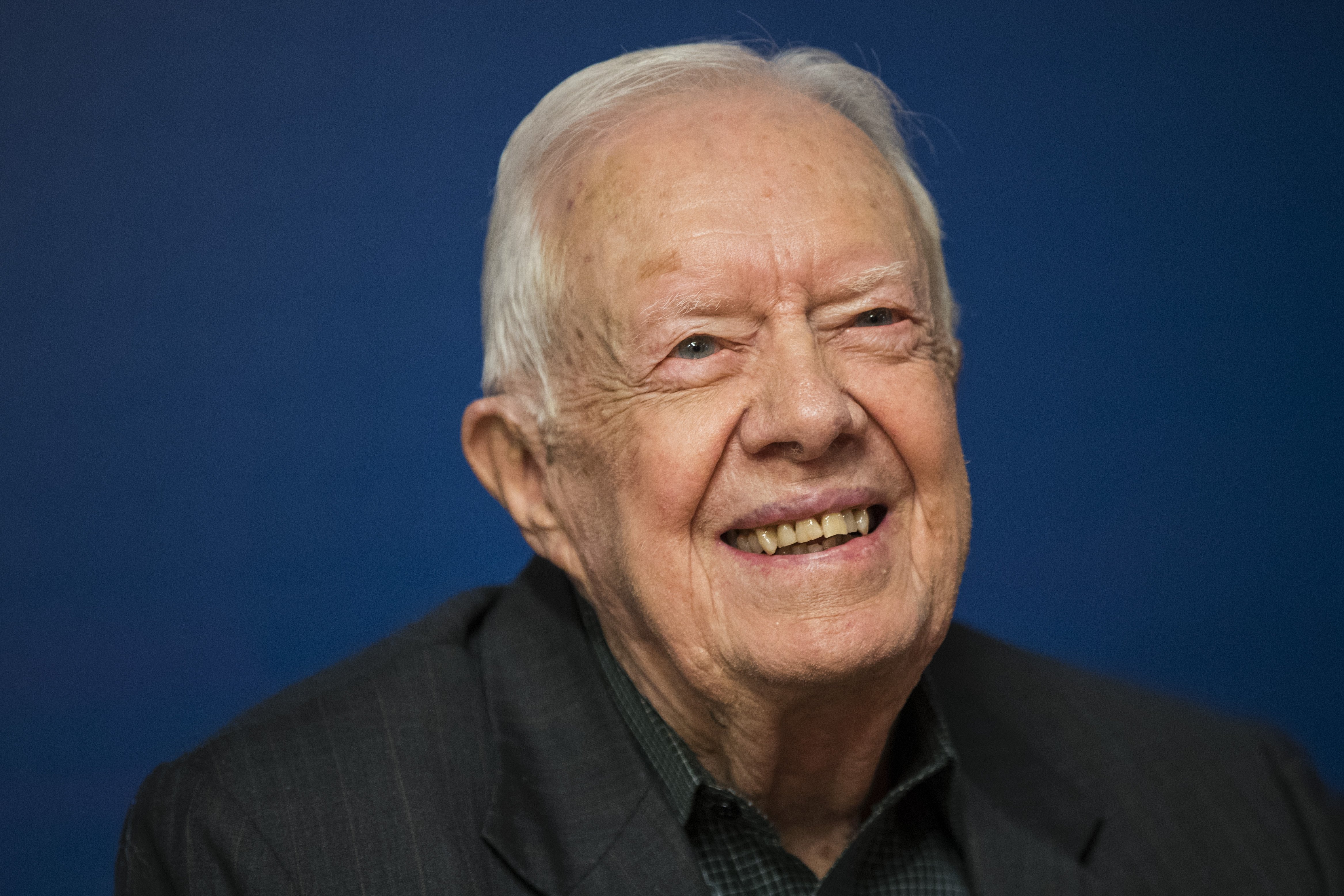 The southern apparel style has been part of Carter's preference before he moved into the Oval Office. During his campaigns, he was spotted wearing sweaters, and being President did not change his style.
While other American presidents wore informal clothes during their spell at the White House, Carter is believed to be the first to wear sweaters for an official appearance before the country.
Carter's decision to rock a sweater for his 10 pm broadcast was not an inclination to fashion but instead was his way of driving home his energy conservation point.
According to reports, Carter's aides had advised him to change from the formal business suit he wore an hour earlier into a more casual attire for his address.
Carter never looked back when he announced his decision to run for President.
The President sought to impose his identity and style in the hearts of Americans. It was widely speculated that his late-night attire would spike the sales of sweaters.
Carter's use of symbolism became a popular act during his four years in the White House. He used everything possible to send his various messages across.
Although different crisis home and abroad denied his administration a second term, he no doubts showed Americans the way of energy conservation.
His administration left its footprint on the international scene with its humanitarian efforts and call for global peace. Carter loved to see democracy stand, and he loved to help resolve conflict.
His political career began few years before he stepped foot into the White House. In 1962, a young Carter started his journey in state politics, and eight years later, he was elected governor of Georgia.
As a governor, his emphasis was on ecology and removing racial barriers that had crippled the system. Carter never looked back when he announced his decision to run for President. After a two year campaign, his dream began to come through.