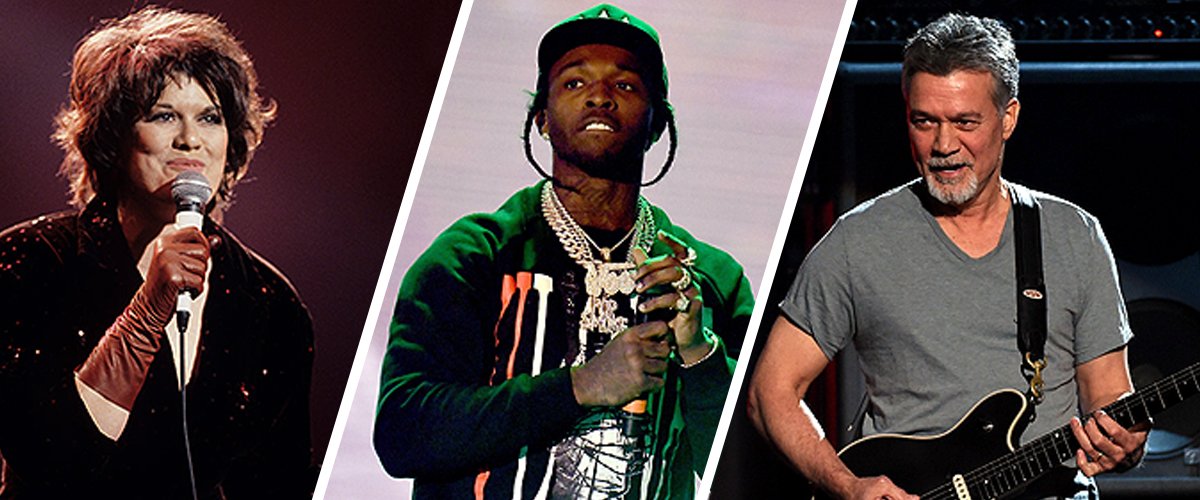 Getty Images
Music's Saddest Goodbyes — Singers and Other Musicians Who Passed Away in 2020

2020 was a sad year for music lovers as we bid farewell to some beloved stars such as Eddie Van Halen, K.T. Oslin, Pop Smoke, and Little Richard.
It was a hard year for us all, but one thing that helps us through hard times has always been music. Sadly, 2020 saw many iconic singers and musicians leave us.
As we mourn our fallen idols, despite our tears, let us remember their contribution and pay tribute to their legacy and to the lives they lived dedicated to their art.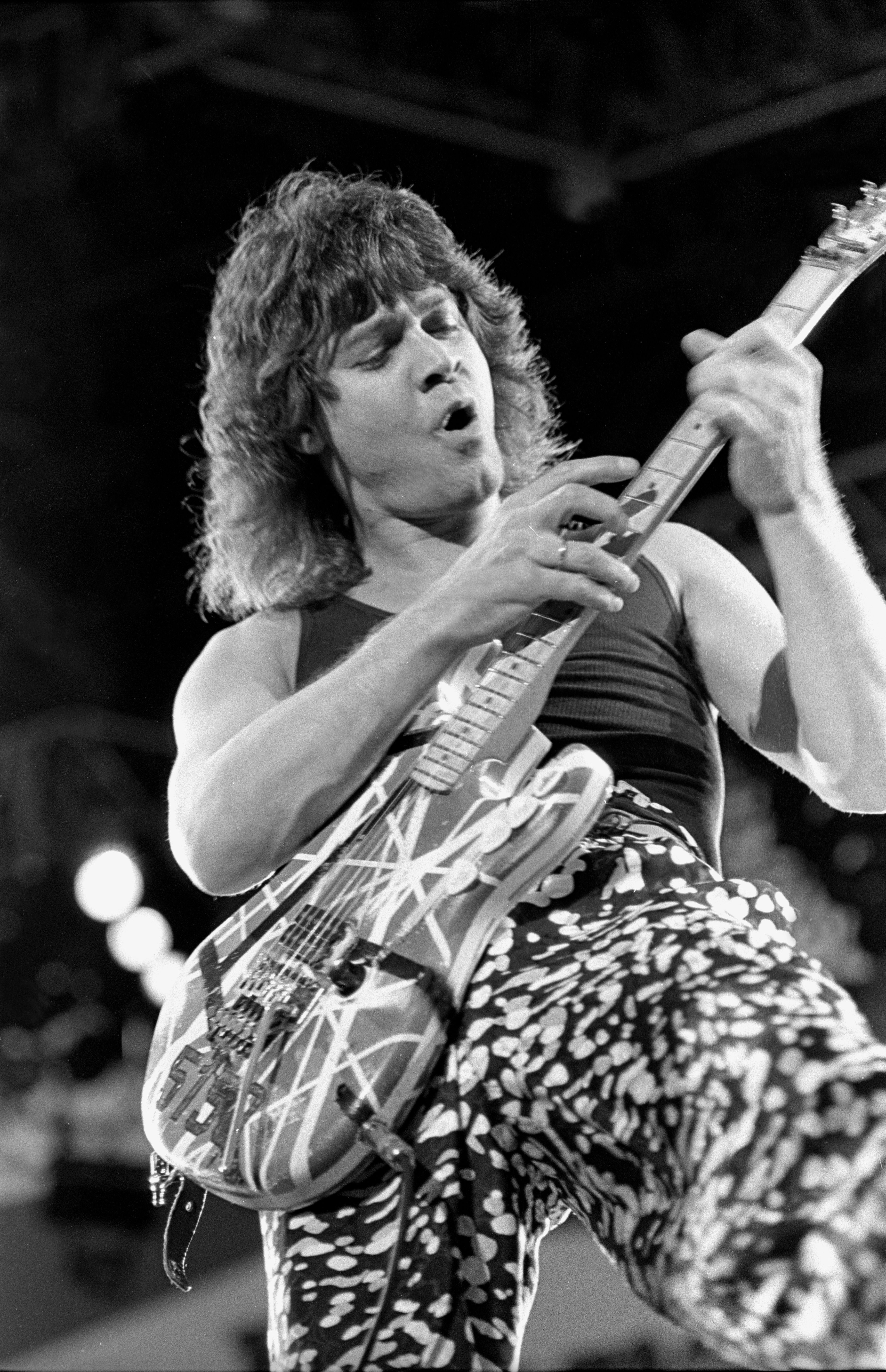 Eddie Van Halen performing on stage during a "live" concert appearance with Van Halen in 1988 | Source: Getty Images
EDDIE VAN HALEN
Eddie Van Halen, the frontman of the band Van Halen and a virtuoso guitarist considered one of the greatest in the history of Rock 'n' Roll, passed away on October 6, 2020, at the age of 65.
His son with ex-wife Valerie Bertinelli, Wolfgang Van Halen, announced the sad news to the world. His father had succumbed to a stroke after a long battle with lung cancer. By his side were his son, his brother Alex Van Halen, Bertinelli, and his wife, Janie.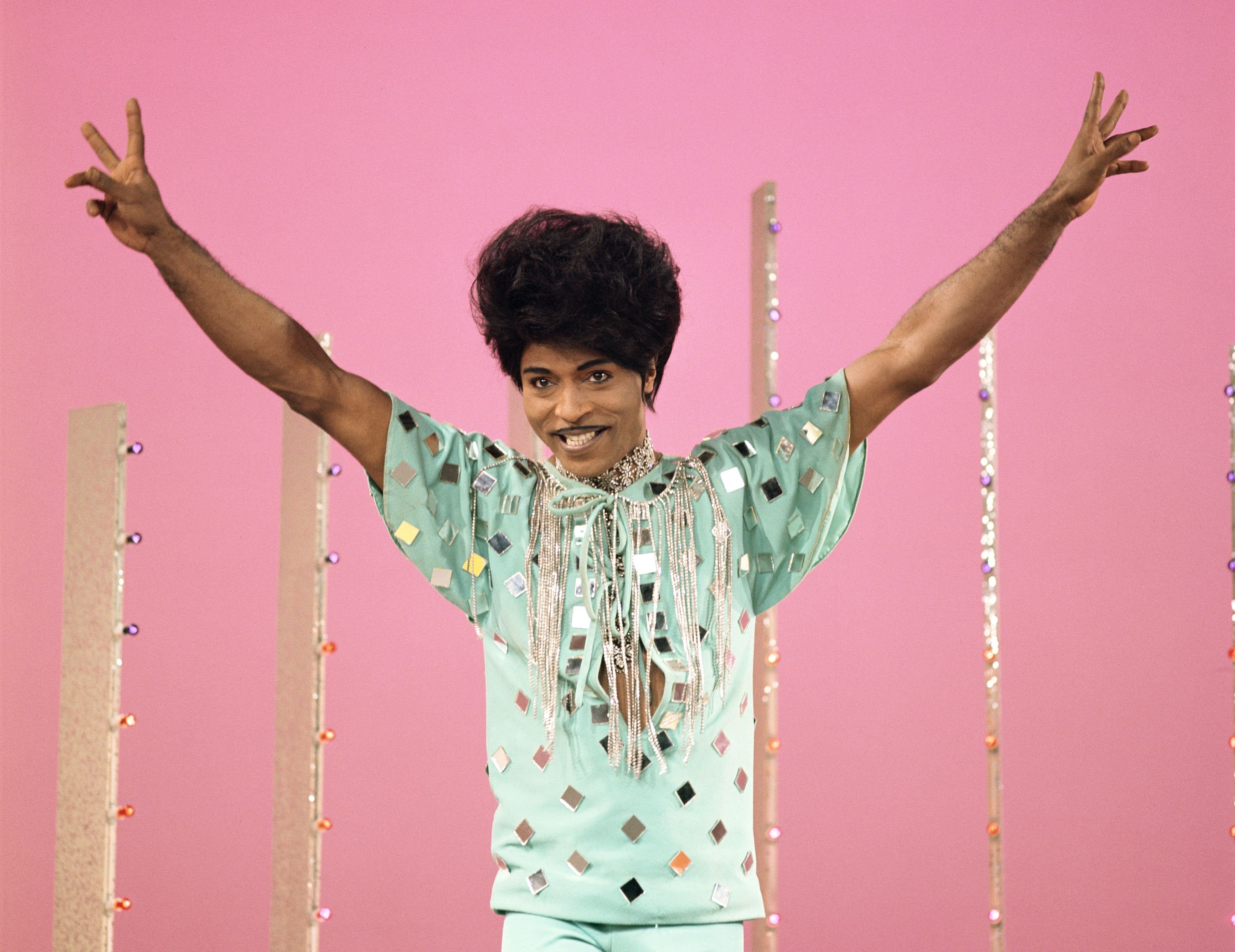 Little Richard on "The Glen Campbell Goodtime Hour" in October 1971 | Source: Getty Images
LITTLE RICHARD
Iconic singer/songwriter Little Richard passed away on May 9, 2020, from bone cancer at the age of 83. The flamboyant 50s rocker had been struggling with his health for several years and had had hip replacement surgery.
Little Richard's extravagant image and his vibrant music were an inspiration to generations of musicians, and he was the first to openly admit he was gay. He passed away accompanied by his siblings and his son Danny Penniman.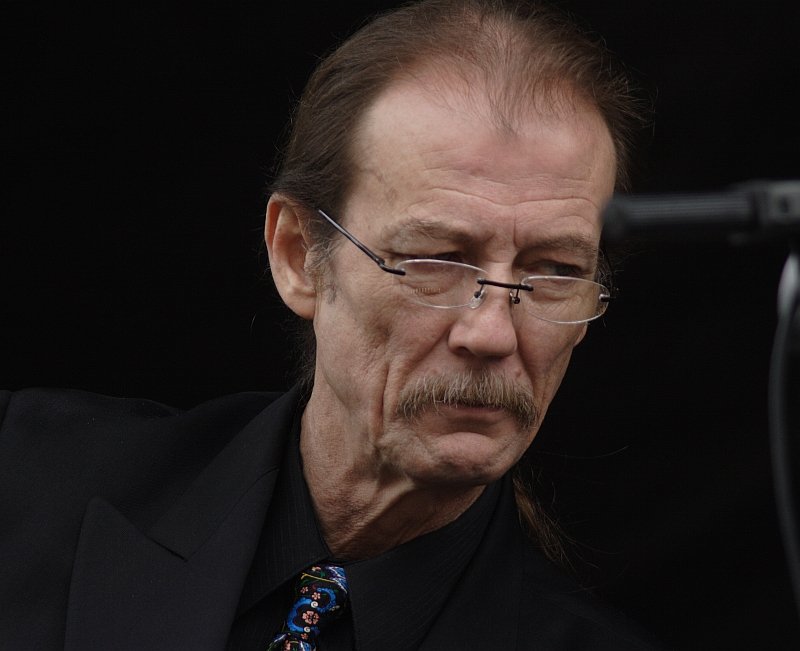 Tony Rice, performing at MerleFest , in Wilkes County, North Carolina in April 2006 | Source: Wikimedia Commons/ Filberthockey at en.wikipedia, Tonyrice-fls, CC BY-SA 3.0
TONY RICE
The world lost one of the greatest acoustic guitarists and bluegrass musicians of all time with the passing of Tony Rice on Christmas Day, 2020, at the age of 69. Rice died at home suddenly, and no cause of death has been revealed.
Sadly Rice had stopped singing in the 90s due to muscle tension dysphonia, and in 2013 he played for the last time, silenced by a lesion to his elbow that ended his musical career.
Jerry Jeff Walker, best known for writing the iconic song 1968 "Mr. Bojangles" died on October 23, 2020.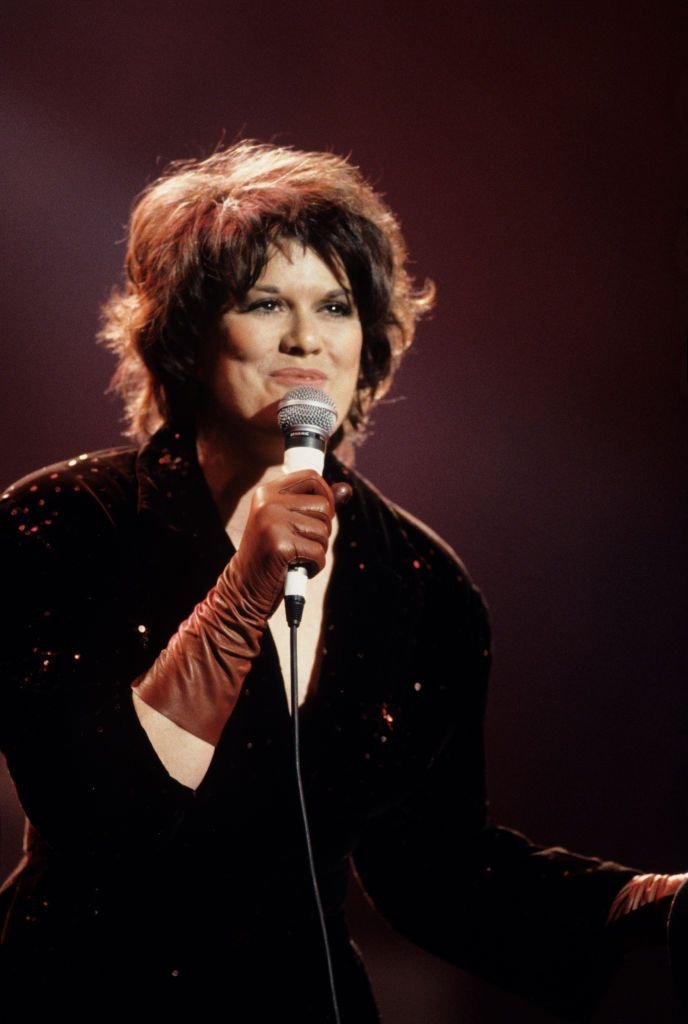 Country star KT Oslin performing at Farm Aid in Indianapolis, Indiana in April 1990 | Source: Getty Images
K.T. OSLIN
On December 21, 2020, country music lost K.T.Oslin, a three-time Grammy-winning singer/songwriter who became a cross-over phenomenon with her 1987 hit "80′s Ladies."
Oslin, who was 78, had been living in an assisted living facility since 2016 after she was diagnosed with Parkinson's disease. A cause of death was not released, although it is known that Oslin had been diagnosed with COVID-19.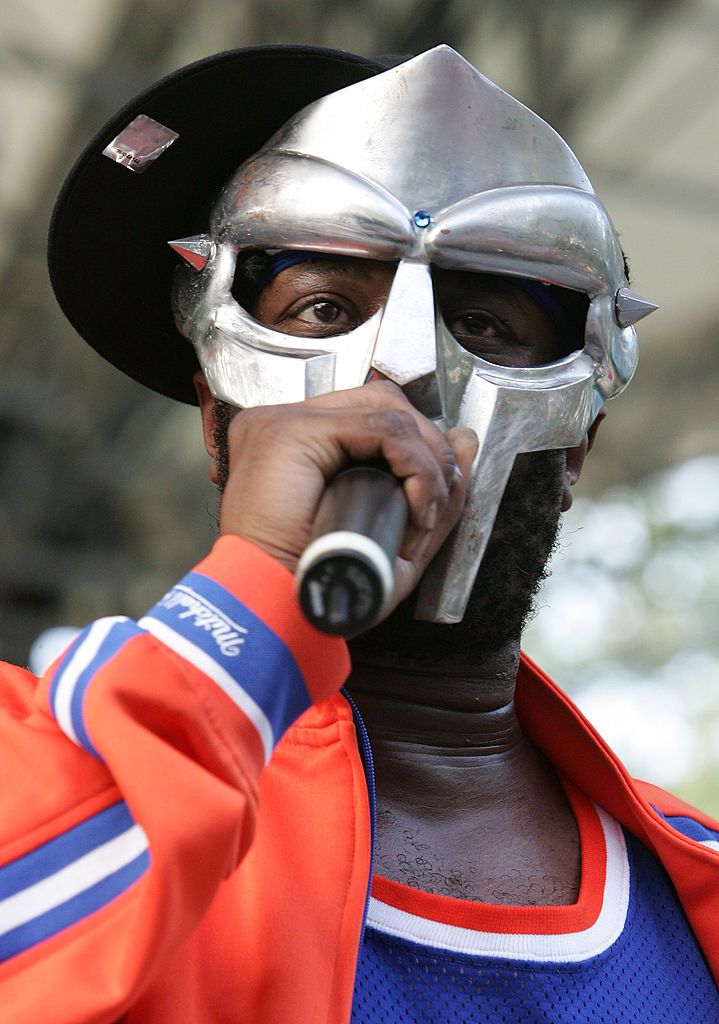 MF DOOM performs at a benefit concert for the Rhino Foundation in 2005, in New York City | Source: Getty Images
RAPPER MF DOOM
On October 31, 2020, Jasmine Dumile announced the death of her husband Daniel Dumile, best known to fans of rap as MF Doom. The British-born rapper was only 49.
The rapper, who always performed in a mask, had two children, one of whom passed away tragically in 2017 at the age of 14. Dumile's cause of death has yet to be revealed.
JERRY JEFF WALKER
Outlaw country music singer Jerry Jeff Walker, best known for writing the iconic 1968 song "Mr. Bojangles," died on October 23, 2020, after valiantly battling throat cancer for three years.
According to his wife, Susan Walker, the musician remained at home with his family until shortly before his passing, which she described as peaceful. Jerry's son Django Walker has followed in his father's footsteps and is also a musician.
TONY LEWIS
Tony Lewis, the bass player and vocalist for the 80s pop-rock band The Outfield, passed away unexpectedly on October 19, 2020, at the age of 62. It was written on his website:
"He was a beautiful soul who touched so many lives with his love, his spirit, and his music. (...) Please respect the family's privacy during this difficult time."
JOHNNY NASH
Singer/songwriter Johnny Nash who is best remembered for his inspiring song "I Can See Clearly Now," passed away at the age of 80 on October 6, 2020, of natural causes. Nash had been ailing for some time.
Nash practically stopped recording after 1980 and concentrated on his family -- wife Carlie and his children, John and Monica -- his faith, and his philanthropy. A frequent visitor to Jamaica, Nash was one of the first to recognize Bob Marley's genius.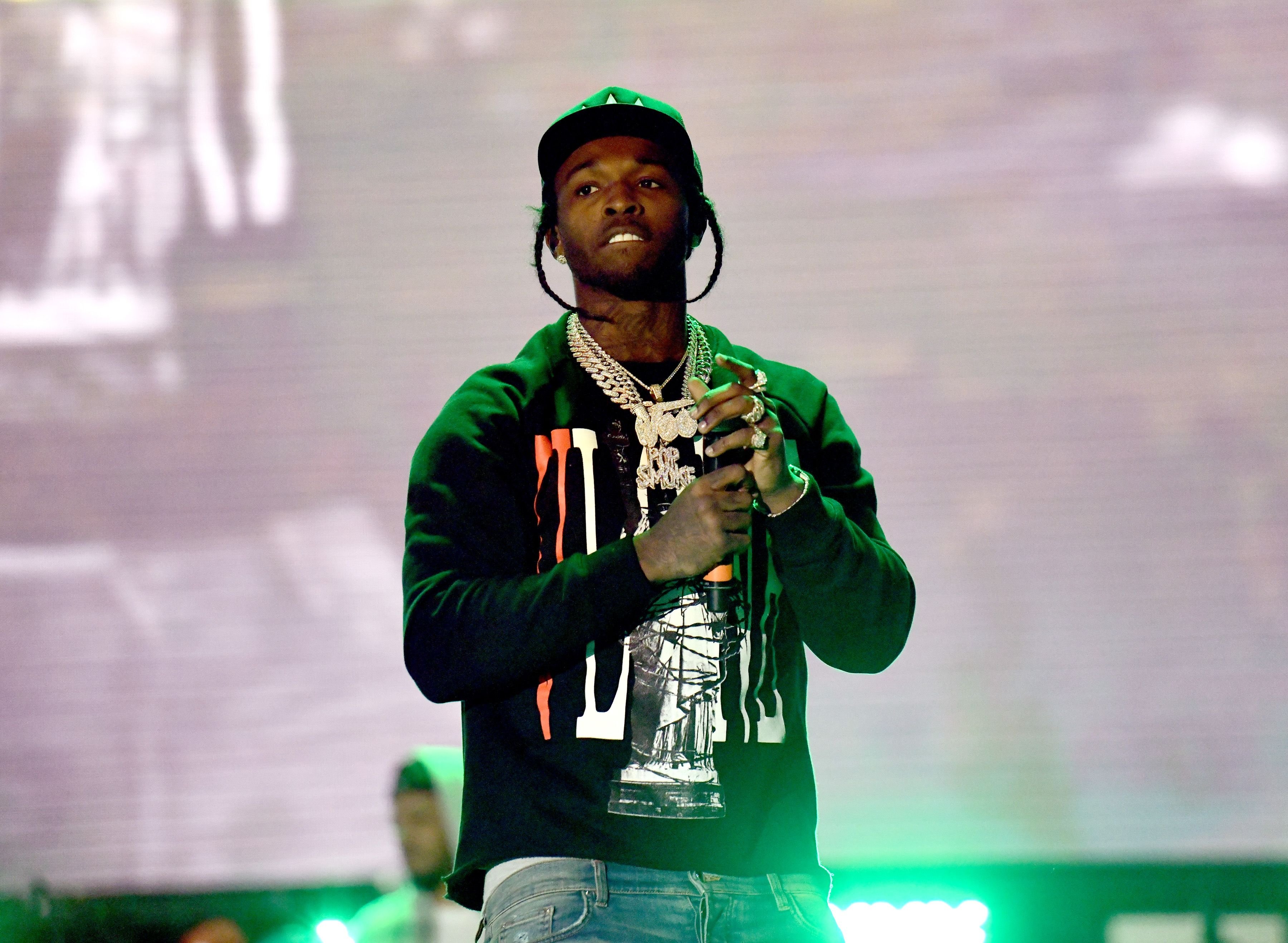 Rapper Pop Smoke at the Rolling Loud Festival in December 2019 in Los Angeles, California | Source: Getty Images
POP SMOKE
Rap suffered a rude blow with the loss of Pop Smoke on February 19, 2020. The Brooklyn rapper died in his Hollywood Hills home in Los Angeles, California, shot to death during a home invasion by four masked men.
The four men were subsequently arrested and charged with murder with special circumstances, which makes them eligible for the death penalty if found guilty. Smoke was at the beginning of a brilliant career and was only 20 years old.
Please fill in your e-mail so we can share with you our top stories!