Snoop Dogg's Wife Shante Shows off Her Fit Body in Leggings as She Walks on the Beach
In a recent Instagram snap, the wife of rapper Snoop Dogg gave fans a glimpse of her fit body during a sunset stroll on the beach. 
Shante Brodus, the wife of legendary rapper Snoop Dogg, recently took to Instagram to share a glimpse of her relaxing stroll on the beach.
With her long braids cascading over her shoulder, the rapper's wife donned leggings and a comfy black hoody on her walk. The beauty looked happy as she smiled, mobile phone in hand with the afternoon sun setting right behind her.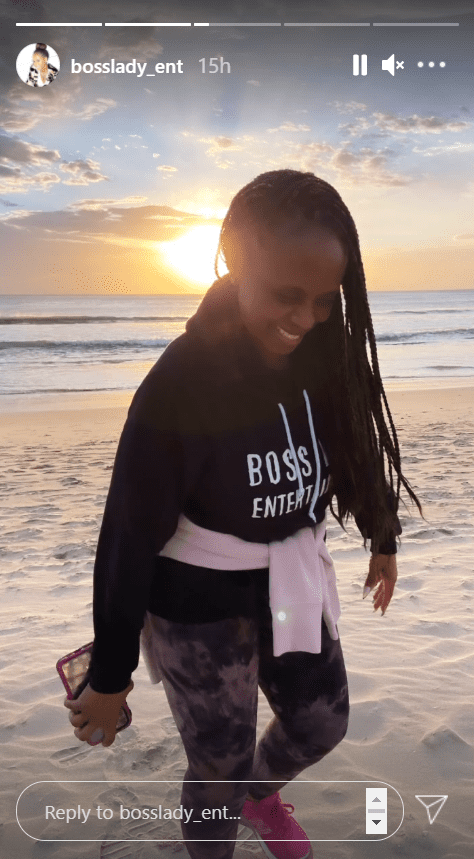 The controversial rapper's wife seemed to be in high spirits and flashed a shy smile as she looked down at the sand, but things haven't been easy for her.
Shante is continually faced with her husband's infidelity. In 2020, things got messy when her superstar husband rapper, Snoop Dogg, was allegedly caught on camera cheating on her with another woman.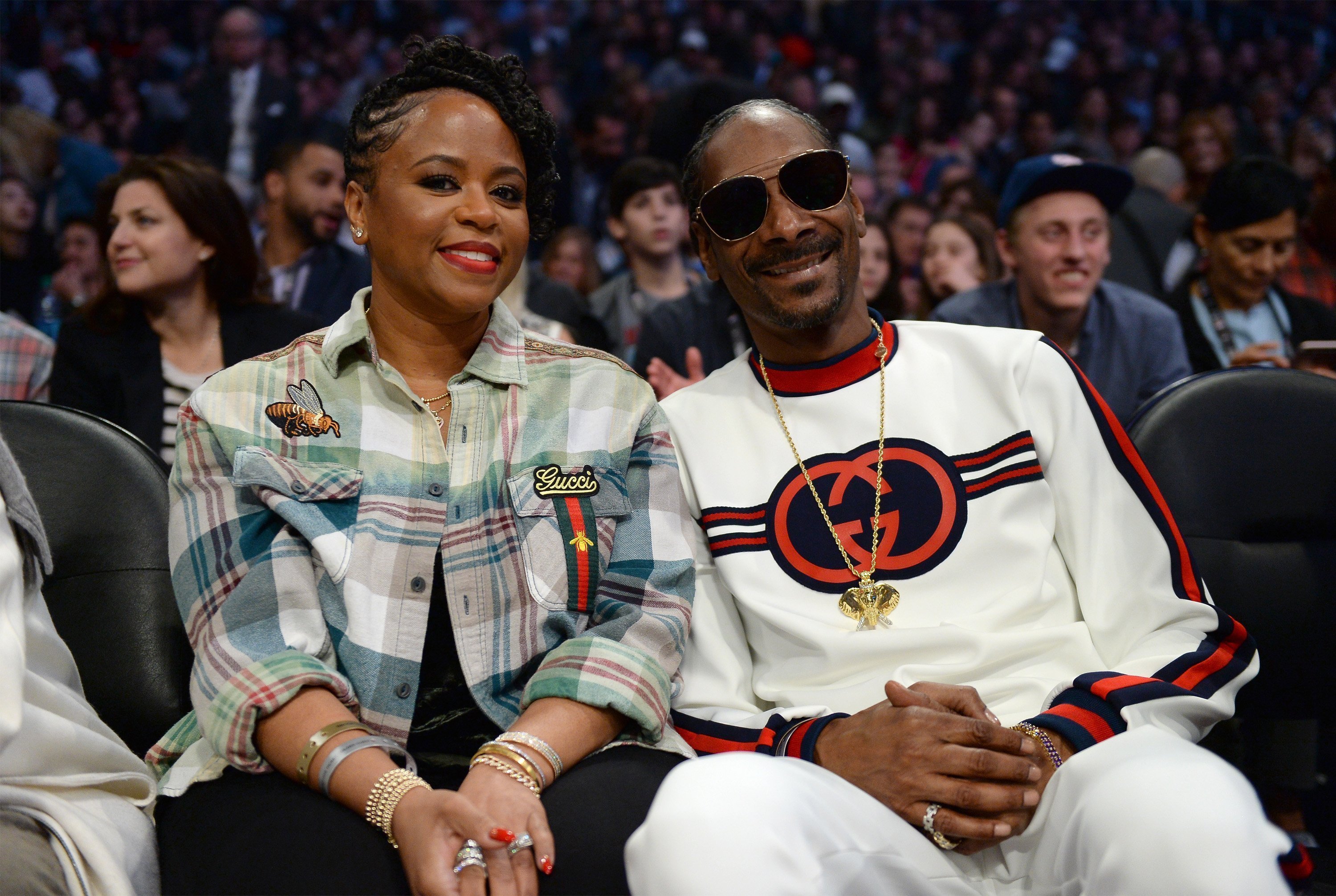 Unsavory rumors have been following rapper Snoop Dogg. Celina Powell, a well-known groupie, released footage of herself partaking in sexual activity with the married rapper. It was revealed that similar footage also surfaced of  Tekashi 69 and DJ Akademiks participating in lewd activities.
Shortly after Powell's utterance, Snoop publicly expressed his appreciation for his wife on Instagram but then subsequently deleted his Instagram account altogether. Shante, Snoop's wife of over twenty years, spoke about the incident in a very upfront way through an Instagram post. It read,
"Don't ask me for relationship advice cuz I took the n*gga back 81 times."
Calvin Cordozar Broadus Jr., aka Snoop Dogg, met Shante in Long Beach Polytechnic High School in California. Snoop was already starting his rap career when he met his high school sweetheart.
Shante was a typical high school student, trying to make good grades and had lots of extramural interests other than music. Nonetheless, the two started dating and tied the knot on June 14, 1997, at the Ritz Carlton Hotel in Marina Del Rey, California.
Like most newlyweds, the pair endured hardships towards the start of their marriage. Snoop filed for divorce in 2004 but then canceled the proceedings shortly afterward. After dodging a divorce, the two found love together once again.
The iconic couple hasn't looked back since, even though they've gone through so much together. In 2008 the couple renewed their wedding vows are proud parents of three children; a daughter and two sons.
Tragedy struck the family in September 2019 when Cordé revealed the devastating news that his 10-day-old son Kai Love had died.
Son Cordé was born in 1994, followed by Cordell in 1997, their daughter, Cori, in 1999. In 2008, Snoop made his debut on reality TV  in "Snoop Dogg's Father Hood." The series had a huge fan following but only lasted two seasons.
Along with her kids, Shante is also a grandmother, a role she thoroughly enjoys. Sadly tragedy struck the family in September 2019 when Cordé revealed the devastating news that his 10-day-old son Kai Love had died.
Snoop has taken responsibility for his actions admitting that he was too caught up in the Hollywood partying scene when he should have been standing by his wife. Fortunately, the star realized that what he had with his wife was irreplaceable, and things have since calmed down.
Through thick and thin, the family seems to be holding on and going strong. The pair's shaky relationship seems to be standing the test of time, showing fans that they are honoring their vow of "till death us do part."