Check Out Adrienne Bailon's Impeccable Style as She Rocks a Brown Coat with Matching Boots
"The Real" co-host Adrienne Bailon was so inspired by recent monochromatic fashion trends that she rocked her own version in an all-brown ensemble and shared the pics on her Instagram page.
The recent US inauguration ceremony brought a display of high fashion looks that are still being talked about and copied today. Actress Adrienne Bailon couldn't be left out and tried out the monochrome look for herself.
In her latest Instagram post, she shared her own version of the monochrome trend while pointing out that "The Cheetah Girls" may have been the first to rock the trend back in the early 2000s.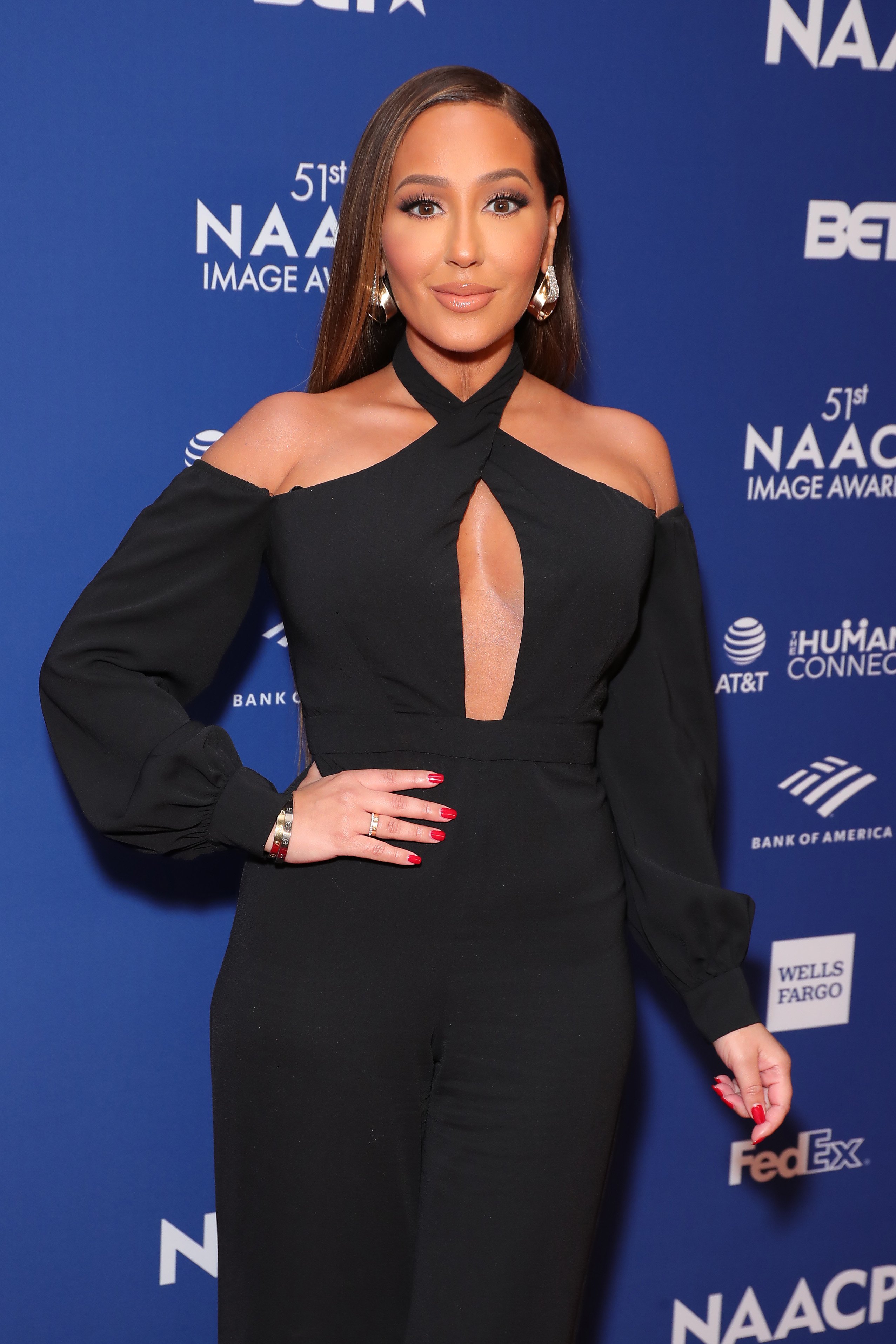 In the pics, Bailon was clad in a brown leather button-down shirt-dress that was tied tightly around her tiny waistline. The mini-dress had long puffy sleeves and huge breast pockets.
The former 3LW singer rocked a pair of chestnut brown textured thigh-high boots and a lighter brown handbag to match the brown dress. She also accessorized with chic brown sunglasses.
Bailon was clearly satisfied with her sophisticated ensemble and shared three photos showing the outfit from different angles. She then captioned the post:
"Just out here trying to be like the greats! Lol."
The caption urged her fans to swipe to the last pic, a collage of the "The Cheetah Girls" and pics of the former First Lady Michelle Obama, First Lady Dr. Jill Biden, Vice President Kamala Harris, and Amanda Gorman.
Fans were amused by the coincidental similarities between the colors worn by the four inspirational women to the inauguration ceremony and the singers' colorful cheetah-print outfits.
[Bailon] and Houghton started trying to start a family in 2018.
Although "The Cheetah Girls" last performed together in 2008, Bailon has stayed at the top of her game, securing her spot in history as the first Latina ever to host an English language daytime talk show with "The Real."
Bailon's career also included a string of movies, including "I'm In Love With A Church Girl," where she met her husband, Israel Houghton. She and the gospel singer tied the knot in a dreamlike Paris ceremony in 2016.
With a successful career and blissful relationship under her belt, Bailon was living her best life, but the only thing missing in her life was children. She and Houghton started trying to start a family in 2018.
To prepare her body for motherhood, Bailon embarked on a health journey, and by May 2020, she had lost 20 pounds, even though she admitted to skipping her workouts.